Google AdWords: Not Just For Business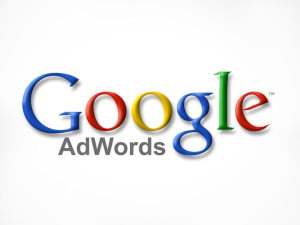 Google AdWords is Google's advertising platform that allows users to display text ads on Google's search results, but did you know that Google AdWords can serve many other purposes than just for businesses to market their product and services? Most people believe this to be the case, but as you will read here there are many other ways to utilize Google AdWords in your everyday life. This post will highlight three common life areas, where Google AdWords can be extremely effective to achieve your goal.
1. Selling your car: How many times have you tried to sell your car by placing a "For Sale" sign in your window, hoping that some passerbyer will contact you? You may have quickly realized that this was a slow or ineffective way to sell your car. Or maybe you have moved into the digital age and tried to sell your car on sites like Craigslist but have found that often times your ad gets buried amongst all the other thousands of ads selling a car. Google AdWords is an effective tool to use to sell your car. While you should place your car ad on sites like Craigslist, in order to have an edge on everyone else selling your car GoogleAdWords is the way to go. With Google AdWords you can create ads for your car with specific keywords that people would likely search when looking for a specific car. For instance if you are selling your 2007Ford Escape, it would be helpful to use keywords/phrases such as "used Ford SUV's", or "Ford Escape". Using keywords like this are more likely to reach a prospective buyer. Once you have created the ads on Google AdWords, be sure that the ads link back to your Craigslist ad or other site, so that people can get a full description of the car you are selling.
2. Selling your House/Apartment: Similar to selling your car, selling your house or apartment can be a tedious task without the right help. Start by creating an ad for your house or apartment on a site like HouseHunt.com or something similar. Once you are in your Google AdWords account you can begin to create ads with specific keywords to reach prospective homebuyers. It is especially important to include the city in which the house or apartment is located in the keywords since location is a huge factor for most when purchasing a home.
3. Landing a New Job: Last but not least, this is a very important way to use Google AdWords. Statistics show that people change jobs at least 5 times throughout their lifetime and so having the right tools to make this life changing event easier is beneficial. Using Google AdWords to land a job is a new concept, but it has already proven effective for some people. Use Google AdWords to create ads using the hiring manager's name for the job you want. For instance if the hiring manager's name is Bob Duncan, create an ad in Google AdWords with his name "Bob Duncan" and if he just so happens to Google his name (and who doesn't these days?) your ad for him will appear. It is important to link your resume to the ad, so that if Mr. Bob Duncan does click on your ad he will be taken directly to your resume to learn more about you and why you would be a good fit for the job.
As you can see there are several other ways to leverage Google AdWords, many that you have never even considered and there are countless others. Just remember that anytime you are looking for an edge against everyone else that is advertising something, Google AdWords can be very effective.