White Label PPC Services
Tailored White Label PPC Services from Clickx.
Register for a Free Account
Form
"Clickx is the company I wish I had when I started over 15 years ago."
-Solomon Thimothy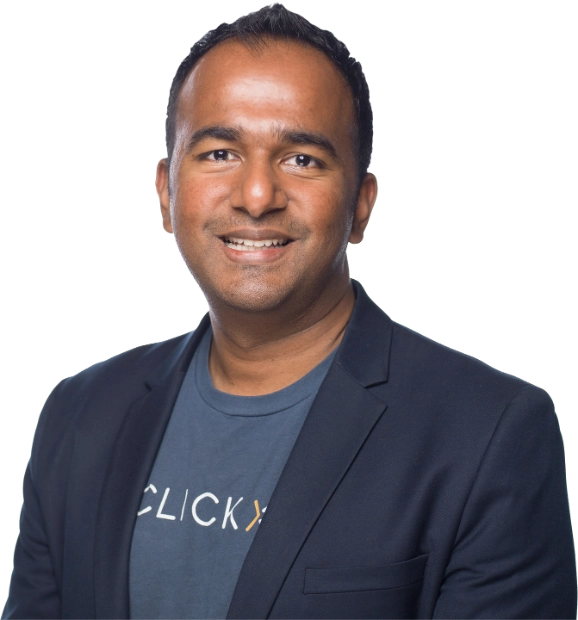 Wanna See Clickx in Action?
See how we make agency scaling easy!
Watch a Walkthrough of Clickx!
Deliver Qualified Leads with White Label PPC Services
Our core mission at Clickx is to provide high-quality services via our team of contractors and expertise from our consultants and coaches. This allows our agency partners to always be in the next position to grow. With PPC services, clients know exactly how their budget is being spent. For agency partners who know just how complex PPC campaigns can be, Clickx can step-in.

Our partners can bet on higher standards – and in return, relay this to their clients. Our dedicated team will educate you on the skills needed to sell your clients PPC services and then deliver on those results.

Not only does PPC give your clients a competitive advantage, agencies are using this service to increase their own brand awareness. Partnering with Clickx gives your agency the versatility and professionalism needed to give your clients the best results. Clients have high expectations, and rightfully so. Clickx PPC service means clients will see increased traffic, new leads, and finally, their leads converted faster.
White Label PPC Services Explained
White label PPC services are essentially the same as any other PPC services. They only differ in terms of branding. This gives agencies the ability to brand white label PPC services for their clients however they please.
When you work with our team of coaches and contractors, you can sell PPC services at any rate and feel confident knowing we're going to get results for your client. We stand by as your partner so that given the services your agency can offer, you have a real competitive advantage in the industry.
Need more explanation on how white-label works? It's a no-string attached model – meaning there's no need to mention Clickx to your clients because we are simply an extension of your team.
This allows agency owners to focus on the marketing efforts they're particularly skilled at; while our team of professionals takes care of complex PPC campaigns.
Why Choose White Label PPC Service?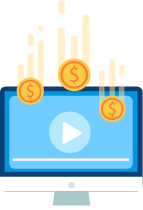 To start, we've developed a marketing platform based on highly detailed feedback from agencies and clients. A platform that includes cutting-edge technology, but is also an easy to interact with portal. Resulting in a client-agency dashboard that doubles as an end-to-end marketing tool; perfectly designed for PPC campaigns.

Our team is composed of experienced, trained, and passionate digital marketers and coaches. This expertise allows contractors to provide full control of any PPC campaign, no matter the scope. Combined with the Clickx platform, agency partners are destined for success.
White Label PPC Platforms
We've helped hundreds of clients build a better, monetizable, digital solution. Every client is different. Our white label link-building strategy is completely customizable and tailored to your needs. The first step of any campaign is assessing your client's business needs. Your contractor will assess goals and then formulate the process that will help us reach them.
By diagnosing your clients target audience, we can decipher if white label Facebook ad services will help them drive new leads. Clickx will not only help you develop and launch a Facebook ad campaign, but also monitor it and make changes as the campaign progresses.
LinkedIn is the perfect network for B2B advertising. But generating leads and building a pipeline requires a strategic approach. Clickx understands how to leverage business networks to help your clients' qualified prospects.
Google is the most widely-used search engine in the world. WIth that, ranking on the top doesn't come without real competition. Our Google Ads experts will assess your clients needs and decide what a PPC campaign can do for you.
White Label Remarketing
Your clients will get results because Clickx is equipped to create custom codes and cookies.

With this, we offer white label remarketing services to your client's audiences. Tracking prospects' motives, we turn interested leads into conversions and generate the revenue your clients are looking for.
Apply to Become a Partner
#1 White Label Digital Marketing Platform and Fulfillment Support
Unlock the potential to generate a monthly revenue of $10K and beyond with our comprehensive support in lead generation to sales
Join our Clickx Fulfillment Network and unlock unlimited potential and flexibility, setting your own rates while working from anywhere.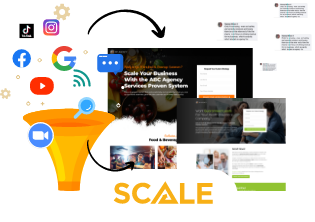 Confidently add an extra $30K - $50K/month in recurring revenue with our support in lead generation, sales and strategic coaching.