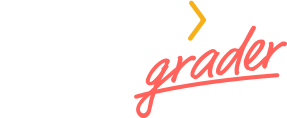 ENTER YOUR WEBSITE.
DOMINATE THE COMPETITION.
SEE HOW YOU STACK UP
JOIN OVER 10,000 MARKETERS WHO USE CLICKX FREE TOOLS TO GROW TRAFFIC AND LEADS!
Would Your Website
Pass an SEO Grader Test?
If you have taken the time to invest in a search engine optimization strategy, you may assume it's continuing to function and deliver results. The reality is the best SEO strategies require constant adjustments to bring people to your website. To make it even more complicated, Google and other search engines regularly change their algorithms, meaning the tactics that worked a few months ago may not continue to bring traffic to your website.

If you haven't invested in a quality SEO strategy, it may be even more complicated to gain a consistent level of relevant traffic. In either case, it may be time to grade your SEO to identify areas for improvements.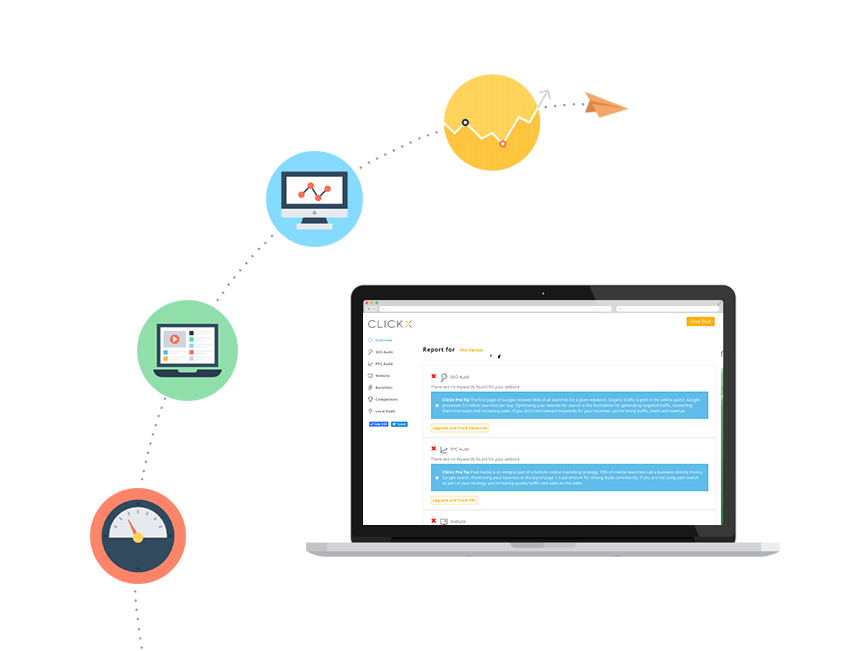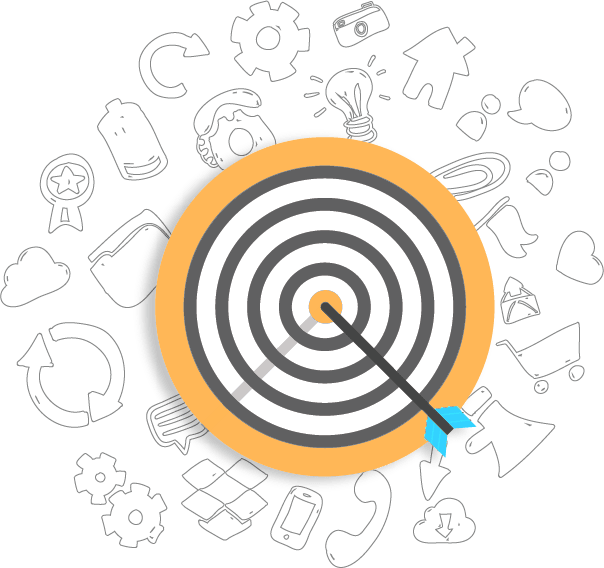 What Are the Factors of a Good SEO Grade
The exact algorithms Google, Bing, and other search engines used aren't known, and they constantly change, which means marketers have their work cut out for them. Google evaluates hundreds of different aspects of an individual website to determine how relevant it is to users and how easy it is for visitors to use.

Ultimately, the formula to end up on the first page of search results is complex, but there are some factors that play a role in getting that coveted spot. Here are some of the main areas that determine page rank.
SEO Grader: Links
Many people with a basic knowledge of SEO tactics already know the importance of links. However, it isn't just the number of links that direct to your website. There is more to it than simply getting links. Even the length of the linking content can make a difference.
Link quality: Link quality is possibly the ranking signal Google weighs most heavily. High-quality links send positive signals to search engines, but lower quality backlinks can make your site drop in the rankings. It can even get you penalized or dropped from the search engine results page all together.
Number of links: While quality is a stronger ranking signal, link count is important as long as they aren't lower quality links created for the purpose of increasing ranking. Google has suggested overall link scored is determined by the quality of individual links, which means more links will result in a higher score, as long as they are legitimate websites.
Link relevance and diversity: Links typically should be coming from pages with topics related to what you are trying to optimize. Google rates this based on the backlink's anchor text, as well as the title of the backlink page. Not only do they need to be relevant, but backlinks can't all come from the same website. Even too-similar anchor texts can harm your website.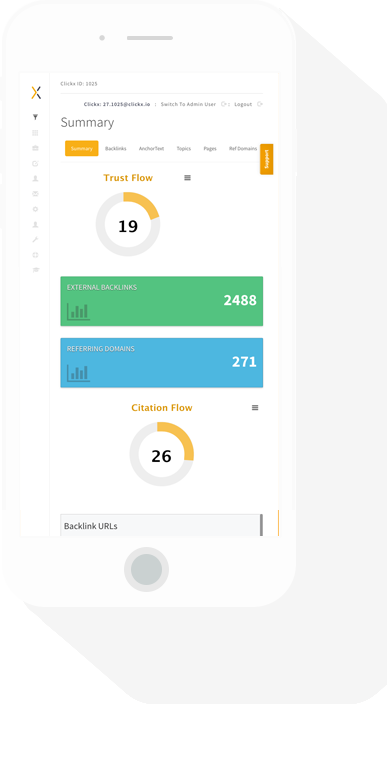 SEO Grader: Domain Factors
What goes into a domain name? If your business has changed a great deal over time, it's very possible your domain name has a different name than your company. Domain factors have a bigger role in SEO results than you might think.
Domain age and history: The length of time a domain has been around matters, but not as much as the site's history. Because you can purchase domains that have previously hosted other websites, switching hands often can cause Google to reset the site's history, which cancels out links pointing to the domain.
Keyword as the first name in the domain: This gives sites an advantage over domains without a keyword. Keywords in the subdomain can also boost rankings.
Country Code Top Level Domain: having a TLD extension for the website can help the site rank for the particular country, but be aware this limits global ranking capabilities.
SEO Grader: On-Page Factors
Basic SEO knowledge tells you to use keywords and lots of them, but is this really the best approach? Knowing where to place keywords and which ones to use can make a big difference in your overall ranking. When grading SEO, this is what to look for:
Keywords in title and meta description: Title tags are one of the strongest relevancy indicators to Google. Include keywords or terms that are semantically related in the title. The closer to the beginning, the better. Meta descriptions do not send as strong of a ranking signal, but it can still provide a boost.
Duplicate titles and descriptions: Duplicate title and meta description tags on several different pages of your site can cause Google to only choose one of the pages to display. This can cause your pages to compete with each other, as well as other businesses, so it's important to give each page a unique title and meta description. In addition, keyword stuffing in meta data can negatively impact you.
Image optimization: Images send relevancy signals with their file names, alt text, title, description, and captions.
URL Length: Excessively long URLs may harm search visibility. However, it can help to have keywords in the URL.
Direct traffic: When people type the URL in to go directly to the site, it usually indicates it's a higher quality website. Repeat traffic also influences rankings. Sites with very little direct traffic tend not to rank as well.
SEO Grader: Content
By now, you should know content makes a big difference in SEO results, but length and keywords are two of the factors that matter most. Content needs to be long enough to be useful to visitors.

In the past, keyword density mattered a great deal, but now it's more important that it flows and keywords fit into the context of the content. Duplicate content, even when it has been somewhat modified, can harm a website's search engine visibility. Many of these old techniques surrounding content for SEO purposes are no longer effective, such as thin content stuffed with keywords.

Content needs to semantically make sense—if it's stuffed with keywords, it won't read well, which can hurt your rankings. In addition, proper spelling and grammar can make a difference. Even bullet points and numbered lists can work in your favor for SEO because they break up the content for the reader. Content also needs to be unique and original to rank well.

Recent updates are also an important ranking signal. Many searches are time sensitive, so Google will display the date of the page's last update. In terms of freshness, the significance of edits and edits and changes makes a difference. Adding or removing sections has a bigger effect than switching words around. In addition, historical page updates—how often the page has been updated over time and frequency—is a ranking signal.
SEO Grader: Technical Site Factors
While this was not always the case in the old days of SEO, website functionality matters a great deal. You can have the best content, but without providing a user-friendly experience, visitors aren't likely to stay on your site for long. Here are the things Google may look at:
Page Speed: As the Internet has taken over, people's patience has decreased. Google has officially confirmed page speed factors into its ranking algorithm, which means this is one not to ignore. In fact, the search engine recommended load times of two seconds or less. Slower pages tend to have higher bounce rates, and they can also indirectly affect SEO because it will make it more difficult for the search engine to crawl.
Sitemap: This isn't technically a ranking factor, but it does make it easier for Google to crawl the website.
Mobile friendliness:
In the past few years, this has become a significant ranking signal because it can have a serious impact on user experience. With the high number of people who surf the Web from their smartphones, this is essential. Not being optimized for mobile devices can cause the site to be eliminated from mobile search results entirely. Responsive Web design is Google's recommendation because a separate mobile site involves a redirect, costing you valuable seconds of page loading speed.
Pop ups: Pop up ads are a thing of the past. Because this can interrupt the user's experience, they can harm page rank.
Broken links: Too many broken links can be a sign of an abandoned or out-of-date site. This is one of the ways Google measures a homepage's quality. In addition, excessive 301 redirects can harm a page's rank.
Number of pages: Although this is a weak signal compared to many others, a larger number of pages helps set your website apart from affiliate sites with poor content.
Social media signals: A strong social media presence can positively influence your SEO rankings.
SEO Grader: User Experience

Although some of the technical factors also impact user experience, there are other actions that send a strong signal to Google. The number of people who click on your website has a huge impact on rankings. The click-through rate is the ratio of the number of times a certain search listing was clicked compared to the number of times it was displayed in the results. If users are clicking through and finding value on your website, the page is more likely to keep appearing. Google has an expected CTR range for every query.

Closely related is the bounce rate. It doesn't always matter, but it can be an indication that users are arriving on the site and immediately leaving, whether it's because the site is difficult to navigate or doesn't contain the information they want. Google factors dwell time into rankings. People who spend longer on the page have likely found something useful.

Page layout plays a role in whether a page is user friendly. A complicated layout may make it harder for visitors to read the content. And if it isn't easy to read, they aren't likely to stick around. The navigation should also be clear and easy for visitors to switch from page to page.
SEO Grader: Local SEO
Some businesses have highly specific local target audiences, which means showing up in local searches is a top priority. In fact, Google estimates as many as 73 percent of all online activity is related to local searches.
However, you need to take steps to ensure your business appears in the results. It's important to claim your local listings and fill in as much information as possible. Inconsistent information can harm you because it could impact user experience. In addition, location-based keywords are essential for making these efforts a success. Customer reviews also offer legitimacy.
Why Does Grading Your SEO Matter?
Your website is often the first experience potential customers will have with your business, and you need to make sure it's a good one. If visitors don't like what they see when they come to your website, they aren't likely to return or buy from you.

When it comes to SEO, Google sets the rules, and not playing by them has consequences. Trying to circumvent SEO best practices can lead to penalties or being dropped off the search engine results page entirely. This means your business may as well be invisible online. People who aren't typing in your site URL directly are not going to see the website. In addition, Google will always prioritize user experience over companies trying SEO tricks to get their websites ahead. A quality site with strong content is always the best way to succeed in your SEO strategy.

There may be problems lurking under the surface of your website that you aren't even aware of. It can feel overwhelming to try to keep up with the algorithmic changes to Google and the other search engines, which is why an SEO website grader can help you get it right. With Clickx's website grader, we analyze the strengths and weaknesses of your website and tell you where you can make improvements to avoid Google penalties.

Ignoring the issues will not make your website rank any higher. Our SEO grader can tell you where the problems are so you can make the necessary adjustments and increase your page rank. Good SEO takes time and commitment, and we're here to help.
Unlock the potential to generate a monthly revenue of $10K and beyond with our comprehensive support in lead generation to sales
Join our Clickx Fulfillment Network and unlock unlimited potential and flexibility, setting your own rates while working from anywhere.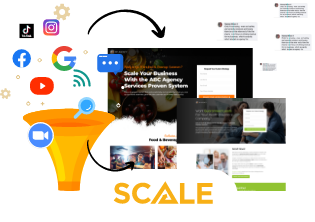 Confidently add an extra $30K - $50K/month in recurring revenue with our support in lead generation, sales and strategic coaching.