White Label Link Building
Strategy-Driven Link Building Services from Clickx.
Reporting and Backlink Analysis
Register for a Free Account
Form
"Clickx is the company I wish I had when I started over 15 years ago."
-Solomon Thimothy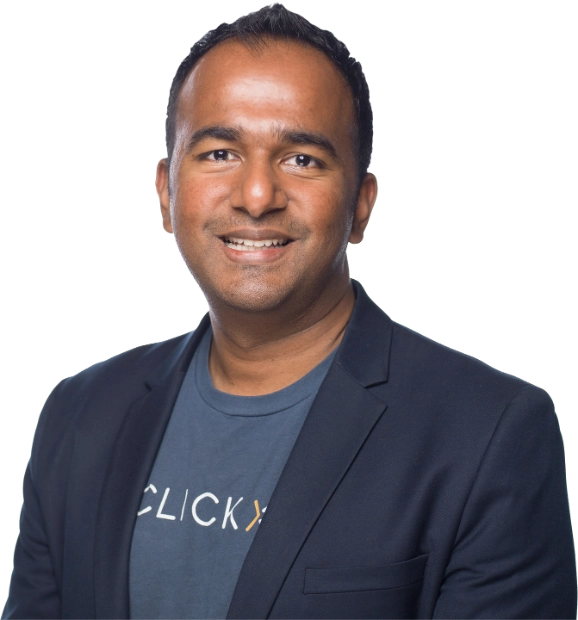 Wanna See Clickx in Action?
See how we make agency scaling easy!
Watch a Walkthrough of Clickx!
High-Performance White Label Link Building
Google's ranking algorithm takes numerous factors into account when ranking websites in it's search results. One of the most weighted factors is the number of links leading back to a website. But not all links are the same weight. A ranking position will likely only be high (top of the page) if it has high-quality and authoritative links as well.
Welcome to link building strategy 101. Not only is it important to build a considerable number of links, but also to ensure that these links are from established and trusted websites. This is why link building can take some time if it's done properly.
For agencies short on time, resources, or the knowledge of connecting to the right website for effective links, Clickx and it's team of contractors can help.
We have access to cutting-edge software tools as well as a team of experienced link-building professionals. When you sign-up for our link-building services, contractors can build client's website authority and improve rankings in Google's search engine results, guaranteed.
White Label Link Building Essentials
What does it mean to white-label links? Put simply, they are called "white-labels" because the agency that buys them can brand the deliverables, reports, and achievements as its own. The process is very similar to outsourcing.
Your hired contractor will assess your client's digital footprint, analyze the competition, and then deliver high-authority links. As a result, you can expect your client to receive a considerable boost in search engine result pages.
While this process may appear straightforward, it actually requires months of dedicated hard work. Getting links on both relevant and authoritative websites involves in-depth background work. This ranges from detailed research to building trusted relationships with moderators of target websites.
Once your client's rank in SERPs is boosted, you can use our platform to continually monitor each link to make sure it is still producing the same results.
Proven White Label Link Building Strategy
We've helped hundreds of clients build a better, monetizable digital footprint. We know every client requires unique marketing techniques. Our white label link building strategy is completely customizable and tailored to your clients needs. With this, contractors will assess your client's specific business needs and goals, before they begin devising the strategy.
Your strategy, powered by Clickx software platform, involves the following actions:
Using state-of-the-art technology, contractors can conduct a quick and thorough competitor analysis. With this, they can reverse engineer any weak link building strategies and identify the most relevant authoritative websites in your clients niche.
First contractors will perform a link audit to assess the current profile of your backlinking strategy. This helps them identify and resolve potential problems.
Once potential candidates are identified, your contractor will reach out blogs and website moderators to start earning quality backlinks for your client's website.
Link outreach will continue until the number of quality inbound links to your client's website changes their SERP results.
Using a dedicated content specialist to deliver high-quality, engaging content for your clients to streamline the link-building process on relevant websites.
Tap into the Authoritative Clickx Network
Partnering with Clickx and its team of contractors, you'll be able to tap into the power of this network and secure high-quality backlinks for your clients. By partnering with fail-safe, authoritative websites, you can rest assured knowing your clients will see the ROI of our link-building strategy in a shorter period of time.

Partnering with Clickx means we'll take care of your link-building campaign, so you can focus on other digital marketing strategies to help your client increase online visibility, get a higher rank in SERPs, and attract qualified leads to their website.
Apply to Become a Partner
#1 White Label Digital Marketing Platform and Fulfillment Support
Unlock the potential to generate a monthly revenue of $10K and beyond with our comprehensive support in lead generation to sales
Join our Clickx Fulfillment Network and unlock unlimited potential and flexibility, setting your own rates while working from anywhere.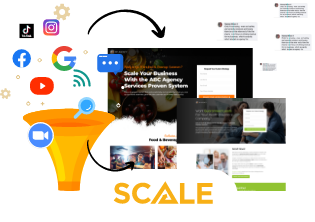 Confidently add an extra $30K - $50K/month in recurring revenue with our support in lead generation, sales and strategic coaching.