White Label Landing Pages
Landing Pages Purposefully Designed For Conversion
Register for a Free Account
Form
"Clickx is the company I wish I had when I started over 15 years ago."
-Solomon Thimothy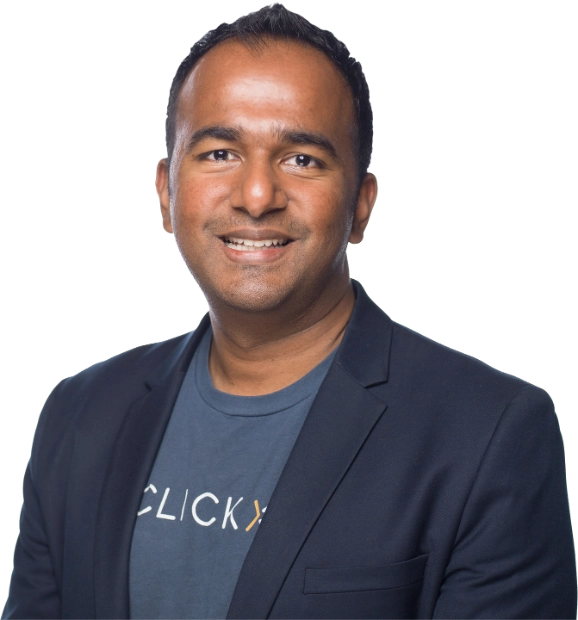 Wanna See Clickx in Action?
See how we make agency scaling easy!
Watch a Walkthrough of Clickx!
Drive Action With White Label Landing Pages
From the top of the funnel to the bottom of the funnel — if you don't nail your landing page customers simply won't convert.
The landing page is a standalone web page created specifically for a marketing or advertising campaign. The visitor "lands" on this page after clicking on a link in an email or advertisement. While webpages have many goals, landing pages are designed with a single focus, known as a CTA (Call-to-Action). It's this singular focus that creates a higher conversion rate.
With Clickx, you'll have the ability to choose from various templates, all dependent on your clients budget and offer. We can set up regular templated landing pages, templated landing pages with custom content, or completely personalized landing pages with custom copy and graphics for your client.
Why Implement a Landing Page?
While a landing page and website page are similar, a landing page usually just has one call-to-action. In other words, every link of the landing page will lead to the same outcome; while the homepage of a website might have various links and destinations.
As you can imagine, landing pages result in much higher conversion rates. The lead is guided through the top of a funnel to the landing page where they can gather important information. This might include a unique selling proposition, problem statements, features, benefits, and a strong call to action.
How White Label Landing Pages Can Help Businesses
Like any product or service your client decides to implement into their marketing strategy, it's rarely ever a stand-alone service. We ensure your clients CTA and offer is enticing enough to produce the results they're looking for and then implement best practices (while adding the Clickx secret sauce).
Clickx is Your White Label Landing Page Partner
Clickx is the premier choice for agency's who want a complete landing page customized to your clients product or service.
Each step of the sales process deserves a detailed analysis. Sometimes it requires testing and redesigning, but with the right team in place, finding a solution is never a problem.
At Clickx we go beyond implementation. We take the time to fully understand the buyer's journey and what drives customers to take action so we can discover how your client's business provides the perfect solution. By learning about your clients target audience and their needs and desires, we'll help create the content and offer that drives revenue.
Apply to Become a Partner
#1 White Label Digital Marketing Platform and Fulfillment Support
Unlock the potential to generate a monthly revenue of $10K and beyond with our comprehensive support in lead generation to sales
Join our Clickx Fulfillment Network and unlock unlimited potential and flexibility, setting your own rates while working from anywhere.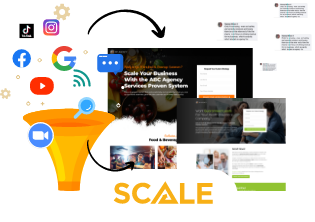 Confidently add an extra $30K - $50K/month in recurring revenue with our support in lead generation, sales and strategic coaching.