White Label Funnel Design
Attention-Grabbing Ads, Strategic Landing Pages, And Powerful Video Sales Letters
Funnel Strategy Development

Design Reviews & Revisions

Copywriting Messaging Strategy

Funnel Development Questionnaire
Register for a Free Account
Form
"Clickx is the company I wish I had when I started over 15 years ago."
-Solomon Thimothy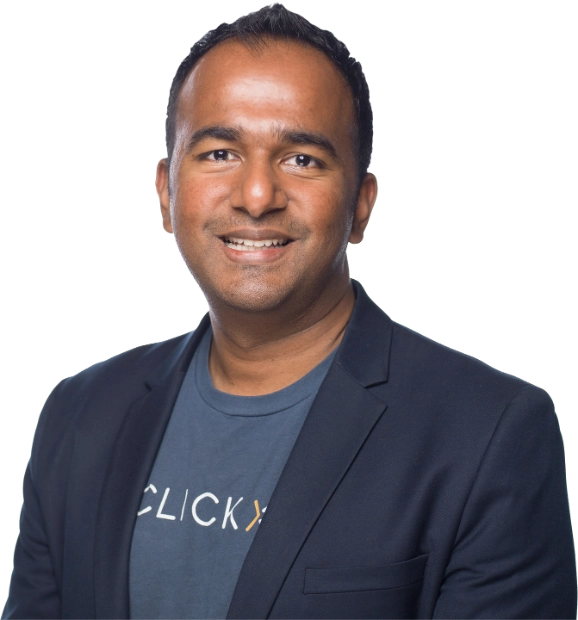 Wanna See Clickx in Action?
See how we make agency scaling easy!
Watch a Walkthrough of Clickx!
Deliver the Entire Package with White Label Funnel Design
When you enlist Clickx expert team of digital marketers to create your clients funnel, you can expect a sales funnel that delivers on expectations.
Clickx Sales funnel consists of three separate deliverables; a landing page, a VSL, and a final thank you page. An effective conversion funnel is the foundation for creating leads that convert. Afterall, buyers want to research their options before making a purchase and the quality of a conversion funnel can help them make that decision quicker.
From the moment your client is onboarded, we'll send them a detailed questionnaire to extract important details about their business; previous effective strategies and ads used, detailed target market information, CTA and offering, and more. Our aim is to always make each campaign a two-way conversation so that retrieving great results is never in question.
Why Implement a Funnel Design?
Creating an effective funnel design not only produces higher conversion rates be it visits to your website or a specific landing page, it educates and creates more confidence in a product or service for customers.
We start by addressing the strategy and intent. Will the funnel aim to create visitors to leads (think of the CTA as 'booking a call') or is it for leads to customers or even customers to repeat customers?
After we've established our goals, we'll take a deep dive into your clients target market. This includes both demographics and psychographics so copy can reflect the internal dialogue of customers and how a product or service specifically helps. We'll also evaluate competitors in the market to create a strong UVP.
Then we'll assess each stage of the funnel and make sure our intentions are driving actions desired.
How White Label Funnel Design Can Help Your Business
First things first: how are clients finding out about your clients business? We have to start by creating awareness about their product or service by implementing an eye-catching ad which leads to a download or landing page.
Next, we'll consider implementing a landing page that really shows off the value in your clients product or service. Could your client benefit from selling their own product or service? We'll help them outline topics and benefits of their product or service and implement video-sales letters that get customers excited.
A complete funnel should build interest and educate customers on a business offering. How can they solve the problem better than anybody else? Lastly, we'll implement a Thank you page that ties the perfect bow on the sales funnel process.
Clickx is Your White Label Funnel Design Partner
Clickx is the premier choice for agency's who want a complete funnel; customized to your clients product or service.

Each step of the funnel process deserves a detailed analysis. Sometimes it requires testing and redesigning but with the right team, finding the solution is bound to happen.

At Clickx we go far beyond implementation. We take the time to fully understand the buyer's journey, what appeals to them, and how your client's business can ultimately help them. Learning about what the target audience needs and creating content that fulfills that need; we'll make sure we're building the relationship with new leads your client will appreciate.
Apply to Become a Partner
#1 White Label Digital Marketing Platform and Fulfillment Support
Unlock the potential to generate a monthly revenue of $10K and beyond with our comprehensive support in lead generation to sales
Join our Clickx Fulfillment Network and unlock unlimited potential and flexibility, setting your own rates while working from anywhere.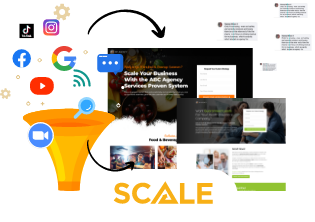 Confidently add an extra $30K - $50K/month in recurring revenue with our support in lead generation, sales and strategic coaching.