White Label Facebook & Instagram Ads
Grow Your Clients Business with our Customized White Label Facebook & Instagram Ads
Register for a Free Account
Form
"Clickx is the company I wish I had when I started over 15 years ago."
-Solomon Thimothy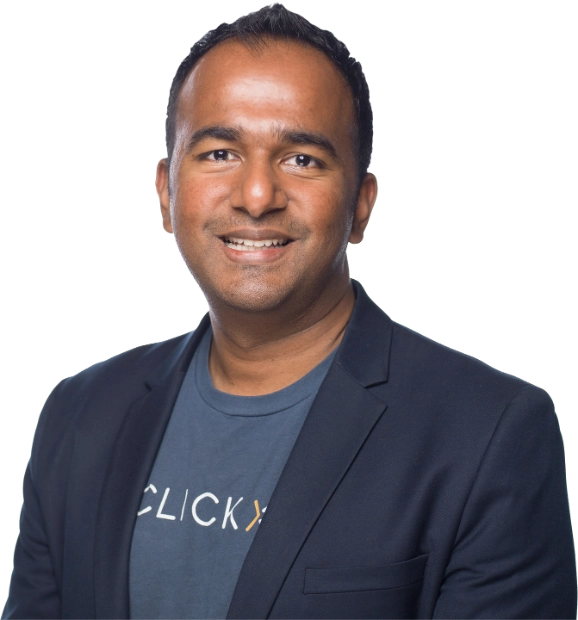 Wanna See Clickx in Action?
See how we make agency scaling easy!
Watch a Walkthrough of Clickx!
Facebook & Instagram Ad Management
Dedicated Account Manager

Advanced Audience Targeting

Your Business Manager/Ad Account
Build a High-Performing Facebook & Instagram Ads Campaign
Social media is an extraordinary phenomenon that continues to bridge gaps and topple down barriers, so we can live in a more connected society.

Perhaps most important to note; users are free to engage and be engaged in their chosen channels at any given time. For businesses wanting to increase profitability using social media they can rely on campaigns that measure: brand awareness, impression metrics, and of course, lead-to-conversion rates. Increasing revenue through social media platforms is more achievable than ever before and can all be done with the right team in place.
How Can Facebook & Instagram Ads Help Businesses?
Taking advantage of both exposure and engagement tools, businesses can use social media to discover, attract and grow their new and existing customer base into a bigger and more diverse group.By establishing a strong presence on social platforms, businesses are able to connect in a more powerful way with their customers. This helps businesses acquire valuable customer insights, facilitate brand loyalty, strengthen product development, and increase overall growth, revenue, and profitability.
The undisputed leader in business advertising, Facebook ad platform, offers businesses significant opportunities to nurture and expand their markets. With nearly 2 billion active monthly users, clients will be confident that Clickx and it's team of contractors is going to grow their existing audience.
White Label Facebook & Instagram Ads Are A Key Player in Digital Marketing
The ability to get key target markets to take a clear action (with the right copy & creative of course), should be enough to get any client excited!

With targeted Facebook Ads, small to medium-sized businesses now have the opportunity to compete with more established businesses.

Using white label Facebook ads from Clickx fulfillment team, you will maximize your client's ROI in a matter of seconds. Through informative and engaging content, tailored to your clients brand and audience, Clickx is redefining what superior marketing solutions can do.
Design a Facebook/Instagram Ad that Delivers
Facebook and Instagram ads will appear directly in a targeted consumers news feed – making it a proven tool for capturing leads. Using loads of statistical data, Facebook allows businesses to reach extremely targeted audiences. Aided with powerful content, compelling copywriting, and attractive graphics, your client's ads will bring in the results they're looking for.
Our White Label Facebook & Instagram Ads Team
Creating Facebook and Instagram ads that deliver results, requires a dedicated team. At Clickx, you'll have a pool of contractors to rely on and execute your client campaigns. What's more, we work with your agency every step of the way to ensure objectives are met. From conceptualizing ad strategy to analyzing results, we do it all with unparalleled dedication.

We ensure our partners receive best-in-class white label Facebook ads because their clients deserve it. As a team, we provide the most robust support system needed to carry out your client's marketing campaign.
Customized Campaign Approach
So how do we ensure results? We do it by ensuring contractors take a goal-oriented approach to each and every campaign. During the content creation process, your dedicated hire will tap into your clients USP (Unique Selling Proposition) and use the messages that drive audiences to take action.

Using extensive keyword research and ongoing Facebook ad management, your client will gain leads and achieve maximum ROI.
Comprehensive White Label Facebook & Instagram Ads Management Services
Utilizing our team of expert coaches and contractors, fulfillment teams will deliver the fastest results for your client. Below, a list of the white label Facebook & Instagram advertising services your agency can provide:
Copywriting and creative testing

Comprehensive Facebook/Instagram ad creation

Facebook/Instagram ads performance analysis

Facebook/Instagram ad campaign development

Campaign optimization and A/B testing

Location-targeted Facebook/Instagram ads

Ongoing Facebook/Instagram ad campaign management
Frequently Asked Questions
Exactly what is white label Facebook advertising?
What can a white-label Facebook Ads agency handle?
What makes Clickx the best white-label Facebook ads partner for my agency?
How can Clickx ensure positive ROAS?
Apply to Become a Partner
#1 White Label Digital Marketing Platform and Fulfillment Support
Unlock the potential to generate a monthly revenue of $10K and beyond with our comprehensive support in lead generation to sales
Join our Clickx Fulfillment Network and unlock unlimited potential and flexibility, setting your own rates while working from anywhere.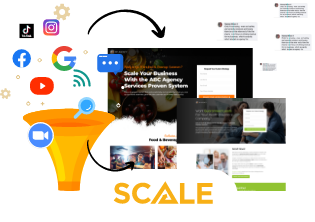 Confidently add an extra $30K - $50K/month in recurring revenue with our support in lead generation, sales and strategic coaching.