Direct Mail Meets Digital
Connect Your Clients with their Ideal Buyers Digitally
Combined traditional and digital campaigns for a high ROI

Customized offers all the way through

Retargeting ads engage buyers

Custom offers on landing pages

Direct mail call tracking

Copywriters and Designers dedicated to converting

Real time client dashboard tracking

Optimized market spend and flexibility
"Clickx is the company I wish I had when I started over 15 years ago."
-Solomon Thimothy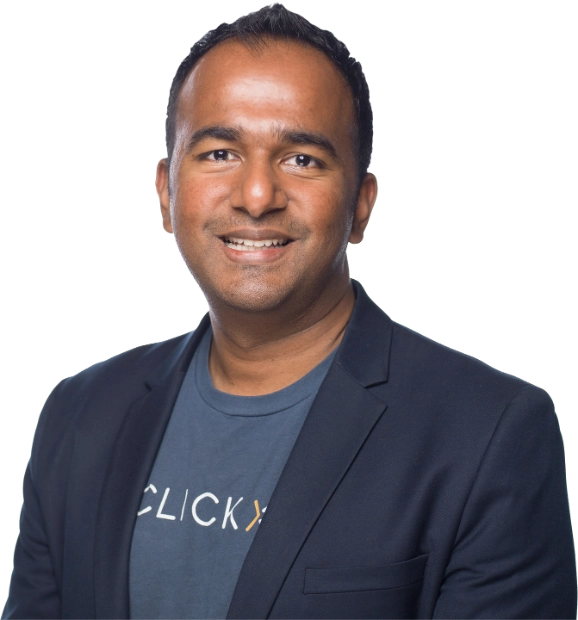 Wanna See Clickx in Action?
See how we make agency scaling easy!
Watch a Walkthrough of Clickx!
Use Retargeting to Engage with Sophisticated Buyers
Studies have shown that direct mail efforts are still giving a high ROI. What separates the ones that do OK from the campaigns that really deliver? Direct mail printers partnered with a digital marketing campaign.
By utilizing landing pages to drive buyers to your offer and then using Clickx proven retargeting strategies on Facebook, Instagram, Google and YouTube, your clients investment delivers on expectations. Clients can also couple direct mail with call tracking numbers, detailed reports of calls, and categorize lead quality.
Use Landing Pages to Drive Clicks
Putting your homepage on your direct mail is not going to increase conversions. If you're going to start with a customized offer you have to finish with one too. Help your buyers find what they need immediately with custom landing pages for every campaign.
Specifically, to make a direct mail campaign successful, you'll want to send your recipients to a specific landing page with the same offer that your direct mail is offering. It's the combination of a traditional and digital marketing that converts on the fence prospects to loyal customers. Clickx also helps clients capture email addresses to make custom lead generation a breeze.
Direct Mail Call Tracking & Recording
A campaign can only be sufficiently optimized when you can accurately measure it. Specifically, monitoring the metrics that matter. Instead of a generic toll free number on your direct mail, use a unique call tracking number (local or toll-free) to see how many people called the offer.
Clickx uses call tracking and call recording (if applicable) for marketing campaign attribution.This enables you to see when the direct mails were received and how many calls came as a result of the offer. Lead and call tracking can help you optimize marketing spend, offering more flexibility into how to budget future direct mail drops.
All of It White Labeled
Successful businesses and marketers know that a direct mail campaign can do wonders to capture new business. However, so many businesses get overwhelmed by the resources they need to implement a direct mail campaign with a high ROI. Utilizing Clickx, we help partners and clients do it right.
By taking the winning strategies of digital with your customized offer, we carry the buyer from awareness to closing stage. We target customers on all ends: digital, retargeting, custom landing page offers, and call tracking to know exactly where your campaigns are delivering.
We know successful direct mail campaigns entail that you follow the customer from beginning to end. Clickx helps you do just that.
If you can't measure it, you can't improve it.
-Peter Drucker
Apply to Become a Partner
#1 White Label Digital Marketing Platform and Fulfillment Support
Unlock the potential to generate a monthly revenue of $10K and beyond with our comprehensive support in lead generation to sales
Join our Clickx Fulfillment Network and unlock unlimited potential and flexibility, setting your own rates while working from anywhere.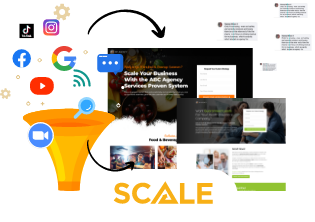 Confidently add an extra $30K - $50K/month in recurring revenue with our support in lead generation, sales and strategic coaching.