White Label Google Ads Services
Leading White Label Google Ads Management & Services Agency.
Register for a Free Account
Form
"Clickx is the company I wish I had when I started over 15 years ago."
-Solomon Thimothy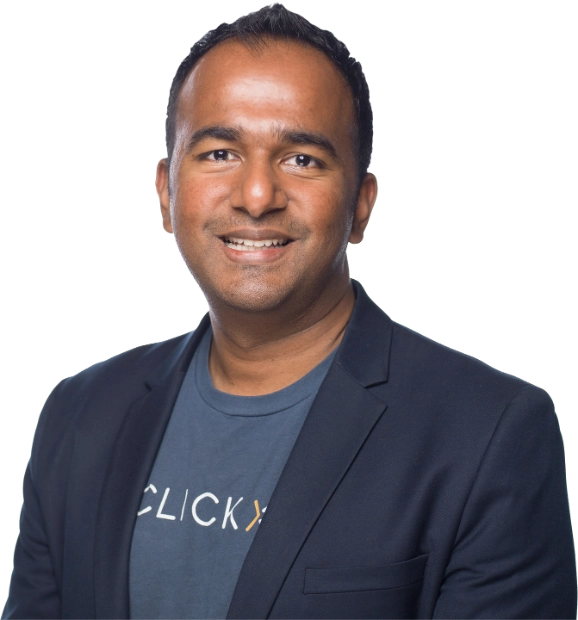 Wanna See Clickx in Action?
See how we make agency scaling easy!
Watch a Walkthrough of Clickx!
Google & YouTube Ad Management
Dedicated Account Manager

Advanced Audience Targeting

Your Agency MCC/Ad Account
Grow Today with White Label Google Ads Services
As a Clickx partner, you can rely on experience, expertise, and on-going training to help your clients nail their next campaign. Our vast collection of state-of-the-art marketing tools and resources help agency's deliver results that keep clients businesses booming. So where lies the secret sauce? Truth is, these results couldn't be achieved without white label Google Ads management service.
Backed by a team of vetted contractors focused on top-tier copywriting, graphic design, strategy and analysis, you'll work directly with fulfillment to execute Google-based campaigns for clients.
Always customized to your clients' needs, our white label GoogleAds management services involves a one-on-one customer interface to ensure results continually get refined until the clients objectives are met.
How White Label Google Ads Management Can Help Your Business
Google, the world's most utilized search engine, generates over 60,000 searches per second. That's more than 200 million searches in just one hour.
So how does the Clickx platform, coaches, and contractors ensure your clients ad is front and center? First we make sure all relevant keywords are optimized to receive a quality score. Best practices and new strategies will be implemented as the Google algorithm evolves.
Organic Versus Paid Google Ads
Your clients can utilize Google to grow their businesses through organic exposure (commonly referred as non-paid search engine optimization), or they can utilize paid advertisements to increase traffic. With Google Ads, an SEM tool that works on a PPC basis, clients know exactly what their advertising budget is producing.

It is also important to note that Google Ads prioritizes paying advertisers over organic search results. You'll note this as paid ads are always on top of Google's SERPs.

For example, every time your meta tags and keywords get searched by a user, the paid ad will show up first, on top of the page. This can be handy when your clients' niches are competitive and it's difficult for your organic content to muscle it's way to the top.

By ranking high on SERPs, advertisers are going to get the most bang for their buck. This means more clicks, higher retention, increased brand awareness, and of course, better conversions.
Why Use Google Ads?
Two main reasons your client needs to start utilizing Google Ads:
They increase online visibility! AKA more traffic to their website
The more traffic their website receives, the more customers it converts!
Sounds pretty simple? Not quite.
Unless you've got the time and resources to interpret Google's algorithms, read technical guides, take courses, or experiment with it all, it's likely you'll find yourself overwhelmed.
The good news is, a reliable, results-based, white label Google Ads management system is what we provide!
When you outsource your Google Ads management services to our team of contractors, you can spend more time managing clients, cross-selling & upselling, and ensuring they have the best experience with your agency. Our team of PPC (pay-per-click) experts handle the complex, so you don't have to stress about increasing your clients traffic or revenue.
Clickx is Your Google Ads Partner
Clickx is the premier choice for agency's who want to outsource their Google Ads management.

Every aspect of Google's SEM tool has been executed successfully through years of field experience. Along with this, our team of coaches and contractors have extensive knowledge in various niches as we continually grow our portfolio of successful case studies.

By employing Clickx white label Google Ads services, your clients' business will experience a significant increase in clicks and conversions, resulting in the highest ROI for their marketing budget.
Frequently Asked Questions
Is Clickx's white-label Google Ads management right for my agency?
What is the process of white-label Google Ads management?
What can we expect from your white label Google Ads management?
Is there anything I need to do or will you handle strategy to execution?
Apply to Become a Partner
#1 White Label Digital Marketing Platform and Fulfillment Support
Unlock the potential to generate a monthly revenue of $10K and beyond with our comprehensive support in lead generation to sales
Join our Clickx Fulfillment Network and unlock unlimited potential and flexibility, setting your own rates while working from anywhere.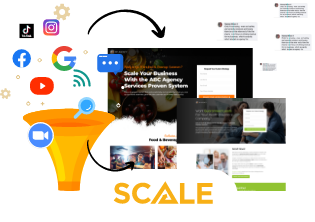 Confidently add an extra $30K - $50K/month in recurring revenue with our support in lead generation, sales and strategic coaching.