Scale Your Franchise Footprint
Strategize Globally. Act Locally. Franchise Marketing Redefined.
Consistent Corporate Branding

Individualized Market Campaigns

Increase and Compare Customer Foot Traffic

Optimize Google My Business

Scale Using Local Facebook and Instagram Ads

Hyper Targeted Search Ads

Track and Optimize Results in Real Time
"Clickx is the company I wish I had when I started over 15 years ago."
-Solomon Thimothy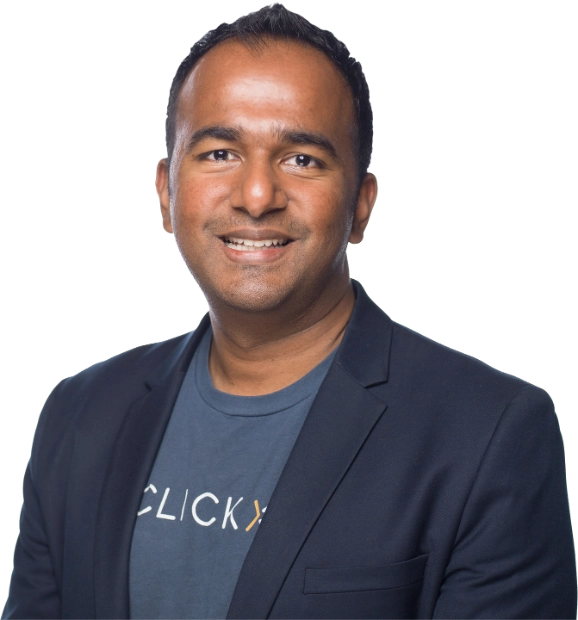 Wanna See Clickx in Action?
See how we make agency scaling easy!
Watch a Walkthrough of Clickx!
Create Localized Content and Advertising
Successful franchises should share a consistent brand look and feel. It's how they build a corporate identity and recognizable product or service.
However, the need for local advertising is paramount to a businesses growth. We know that consumers are the most invested in their local communities. Acting Locally and Strategizing Globally means we can create content that follows corporate brand guidelines while individualizing each location. We zero in on each customer's experience, foot traffic, brand loyalty and retention.
Maximize Visibility with SEO and Google My Business
WIth Google My Business, franchises can promote their Business Profile and business website on both Google Search and Maps. Franchises can see and connect with customers, post updates to their Business Profile, and see how customers are interacting with their business in a clearly displayed form.
Using this highly visible tool, Clickx helps partners and franchise owners improve local SEO, and customer sales all through positive reviews and feedback. We hone in on local search inquiries to position your franchise front and center.
Scale with Localized Facebook and Instagram ads
Consumers today crave authenticity. They don't want to feel like a number in a faceless national chain but rather supporters of a friendly local business. So much so that one of the largest national research organizations discovered in a study that social media ads targeted to specific geographic regions were SIX times more successful than ads shared globally.
Clickx first establishes branding guidelines for all social media ads. Whether individual locations own their social pages completely or depend on headquarters for content, the quality of the posts never differ from region to region. We win by promoting and selling local individuals, accomplishments, and community involvement.
Win with Hyper Targeted Local Search Ads
While each individual franchise location needs to follow corporate brand strategy, one size does not fit all. For example, the marketing and sales challenges faced by a crowded city in a tourist town will be vastly different than those faced by a location in a beach town.
Partners trust us for their search ads because our team of expert copywriters, graphic designers, marketing consultants, and analysts have had over a decade years of work implementing hands-on Google-based campaigns for clients.
Track and Optimize Results with Real Time Reporting
Franchises need both location specific and broader campaign measurements to accurately compare and shift strategies as needed. Real time results allow franchises to see and calculate factors that bring in more traffic.
Clickx dashboard allows partners and franchises to get real time reports on conversion metrics such as the number and frequency calls and leads. Clients and account managers can review and provide franchisees access to their own reports while viewing all the locations at scale.
Instead of Lackluster leads, we help franchises take advantage of winning strategies and get faster results, now.
Apply to Become a Partner
#1 White Label Digital Marketing Platform and Fulfillment Support