This Mother's Day, Celebrate These Momtrepreneurs!
If you're a small business owner, you know that the workday rarely, if ever, ends. If you're a mom (or a parent at all!), you know that that job can be one of the hardest you'll ever do. If you're both, well…when do you sleep, exactly?
This Mother's Day at Clickx, we're celebrating five women who are crushing it on a daily basis. These "momtrepreneurs" as they're called, are doing everything they can to succeed with their businesses, empower women, and raise the next generation.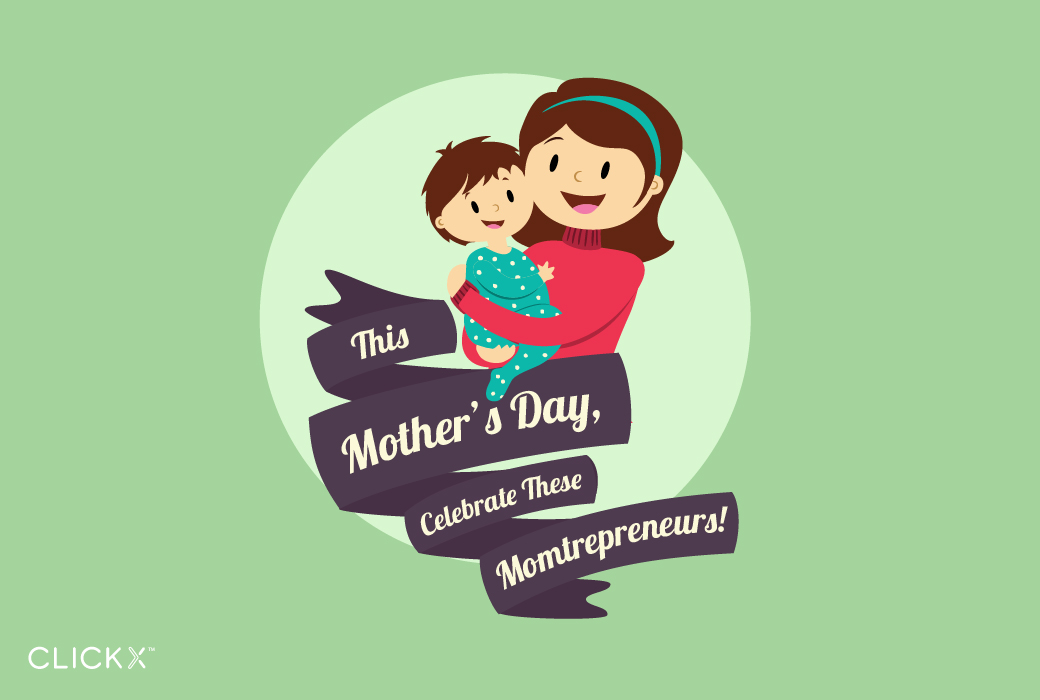 Jill Salzman: Helping Women in Business Connect With Each Other
Jill Salzman, mom of two and founder of The Founding Moms, a networking group that's more than 10,000 members strong nowadays, has her hands full. The Founding Moms is a collective of both online resources and offline meet-ups that help moms who are entrepreneurs succeed. The Founding Moms is the world's first and only kid-friendly collective. It hosts monthly meet-ups for mom entrepreneurs, during which moms who own businesses can swap start-up stories, exchange ideas, connect and learn information, and more.
The organization got its start on Meetup.com, but now has grown beyond Salzman's hometown into an international endeavor. Meet-ups are held in places like Chicago, Atlanta, Seattle, San Francisco, Australia, Canada, Singapore, Croatia, and Mexico, just to name a handful.
In 2015, Forbes named The Founding Moms one of the Top 100 Websites for Entrepreneurs. Salzman was named one of the Best Chicago Marketing Speakers in 2014, and is currently a co-host on the business podcast Breaking Down Your Business, and recently launched a video series for entrepreneurs called Tip Top Tips.
Liane Jackson: Providing Entrepreneurs with Space to Work
Freelancing and working remotely can be tough—especially if you have to work at home. Liane Jackson, mother of two, knew that. In an effort to help people interact with people other than those they share a home with, she started Free Range Office, a workspace in Chicago where entrepreneurs, freelancers, and startups can gather to get work done outside of their living rooms or home offices.
The space offers different membership levels designed to accommodate the needs of infrequent/part-time freelancers as well as people who work from home full-time, and is equipped with amenities like a conference room, private phone booths, free Wi-Fi, color printing, an outdoor terrace, and a gourmet kitchen. It's the perfect alternative to heading to your local coffee shop, and it's aimed to connect like-minded entrepreneurial type people, so instead of sharing space with people who browse their social networks all day, you'll be surrounded by productivity. How inspiring!
Genevieve Thiers: Making Life Easier for Busy Moms with Sittercity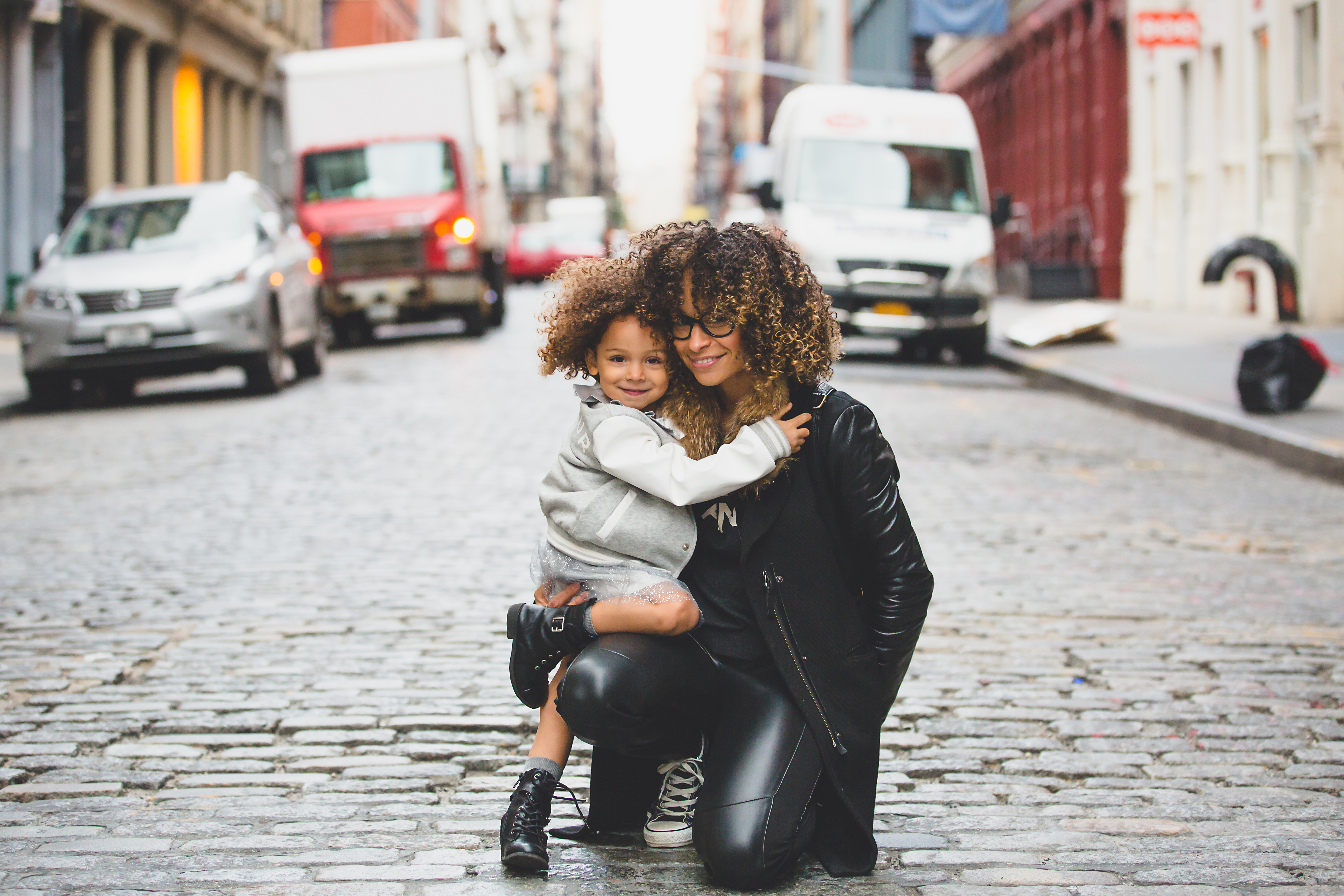 For busy moms, it can be difficult to find the time for a drink with friends, a night on the town, or even a bathroom break. Genevieve Thiers saw the need for a way to connect childcare workers with the parents who need them most.
Started in 2001, Sittercity has connected thousands of sitters with moms and dads who need some time off. The site lets parents post their job/sitter needs, and qualified local sitters contact the parents. Parents can then review sitter profiles, read reviews, and run background checks. Then, parents can narrow down their choice by checking references, meeting face to face, and finally, making their decision for who to hire.
Since then, she's launched High Note Enterprises (a nod to her training as an opera singer), an investment fund that supports female entrepreneurs who are focused on solving problems for other women.
When she's not running her businesses, she splits her time between raising her twin boys and singing at iconic venues like Carnegie Hall.
Temi Adamolekun: PR for High-Profile Client Relations
Temi Adamolekun split off on her own after two years of being the Director of Communications for the Ne Timeas Restaurant Group. She founded Pembroke PR, a public relations firm specializing in work with clients in the interior design, jewelry design, fine food and drink, and fine dining industries. Her company has helped boost the success of a variety of brands, and Adamolekun does it all while taking care of her son.
She finds inspiration from other female-run businesses, such as Drybar and SoulCycle, and looks up to women like Annie Lawless, Chioma Nnadi, and Alle Fister. Current Pembroke PR clients include Jacque Pepin, Wick Design, California Matters: Mark Bittman & Unviersity of California, and many more.
One of her core beliefs for balancing her work and family life is to only work during work hours—no nights, no weekends, and no vacation.
When not working, she looks to long walks as a favorite way to de-stress.
Soraya Hanzus: Just Dance!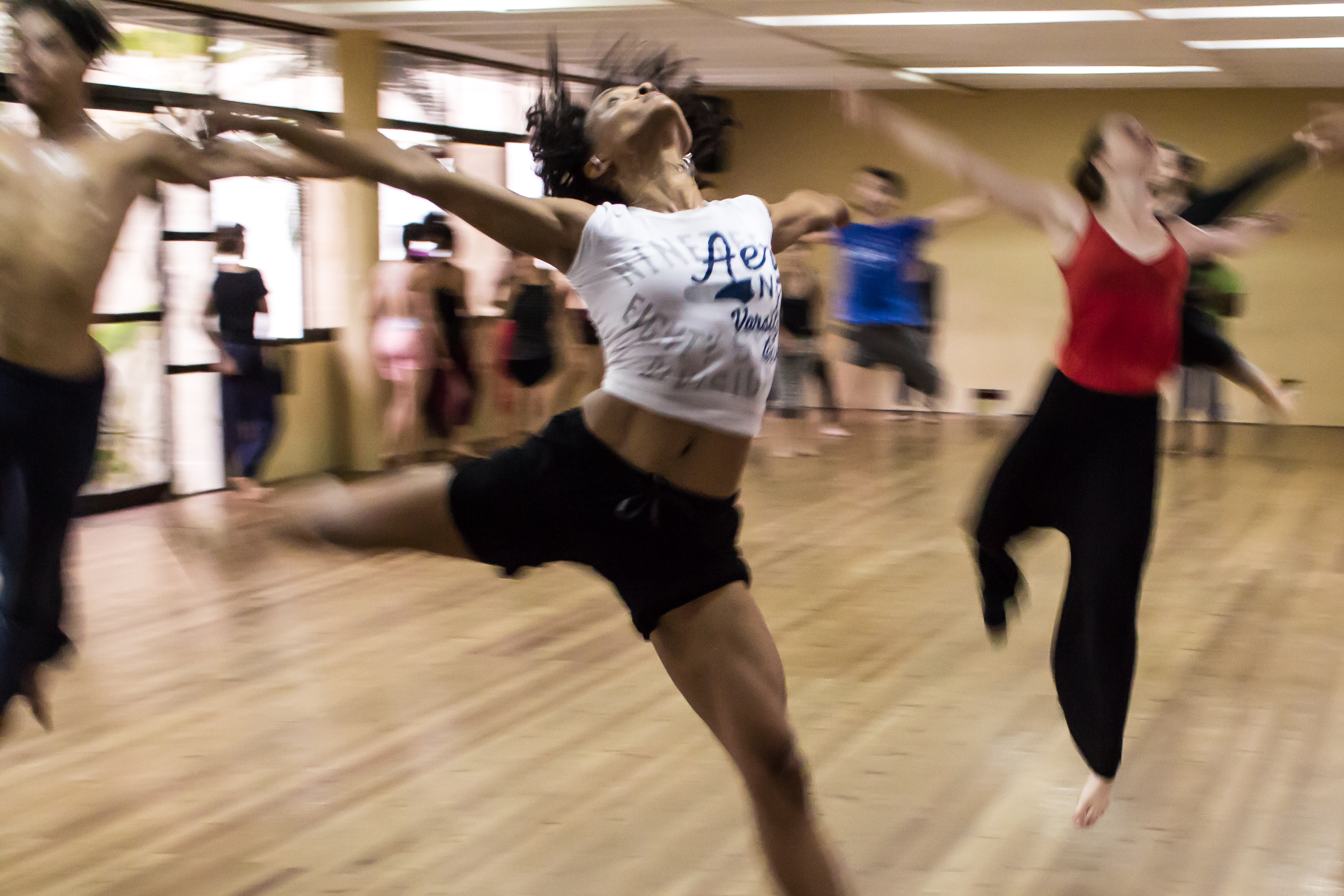 Showcasing a desire to follow one's dreams, our last Mompreneur is Soraya Hanzus. Mother to one son, Hanzus left her job as a senior public relations director at DiGennaro Communications to launch an Irish dance studio. Her studio, the New York Studio of Irish Step Dance, teaches all levels and ages—from three to 53! Students of this studio have performed countrywide to captivated audiences.
But Hanzus doesn't just teach dance. She's also the co-owner, editorial writer, and head of communications and marketing at Hungry Watching, a digital entertainment guide for all things food, film, and television. Hungry Watching debuted in February 2016 and has been steadily growing ever since. It's described as the "ultimate online guide" for pairing movies and TV shows with food, drink, and restaurants in your area.
Celebrate Your Favorite Momtrepreneurs
This weekend, be sure to wish your favorite Momtrepreneurs a happy Mother's Day. It's not an easy job, but they're crushing it day in and day out!
Who are your most-loved Momtrepreneurs?