What Does "Inbound" Actually Mean? Let's Find Out…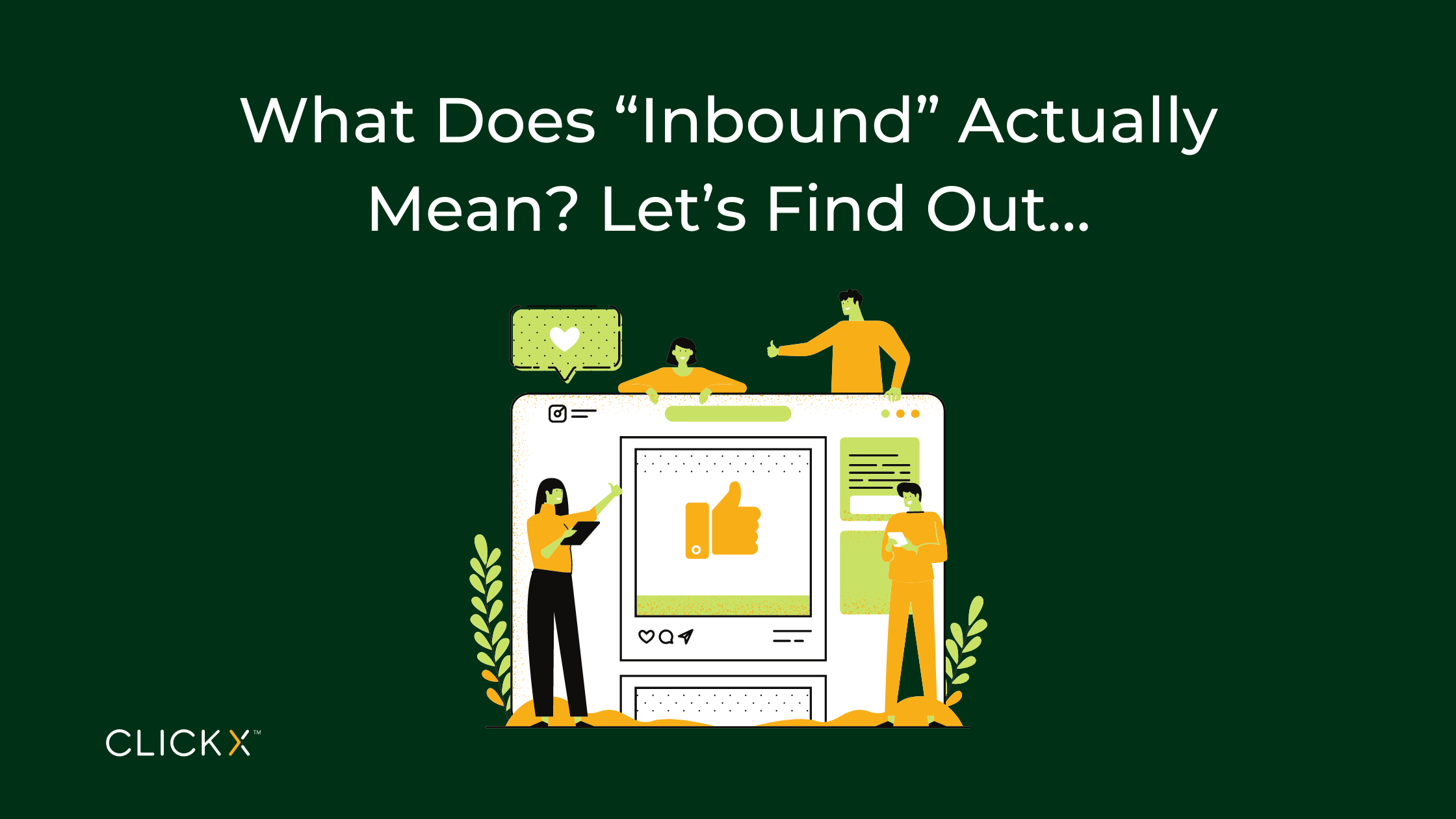 By now, you've likely heard of inbound sales.
The term has been beaten to death by bloggers and business professionals, but what do they really mean?
More importantly, why should you care?
Well, in today's guide, you'll learn exactly that.
We'll start by defining the concept, then move into practical examples to show you how it works in action.
What are Inbound Sales?
Inbound sales is a specific methodology for doing business that leads companies to focus on the customer at every stage of the buying cycle.
It's the opposite of outbound sales, which relies on cold-calling or advertising to generate leads.
By contrast, inbound focuses on content development, social media, and other forms of marketing to pull customers in.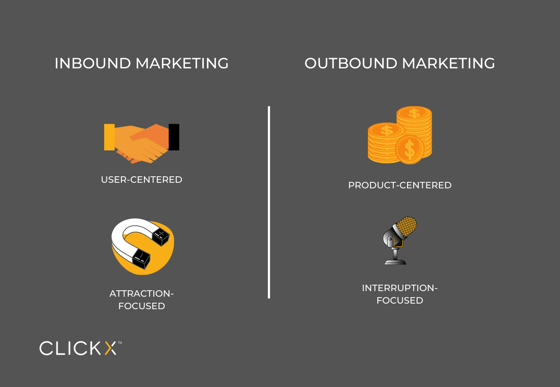 For example, let's say that you're the owner of a social media marketing agency and you want to get inbound business.
Instead of calling potential clients and asking for work, you'd create blog content on social media best practices.
The blog would be a magnet for people who want their social media efforts to pay off.
When readers have questions, you can engage with them on social media to establish yourself as an authority, then email them about your products and services.
Many people point out that the way you bring customers in doesn't actually matter.
You can advertise, rely on referrals, or do other things to get attention.
Inbound sales is different because it is all about not selling until you have earned the right to do so.
What Are the Benefits of Inbound Sales?
Adopting inbound in your business comes with several benefits, including:
Less friction: Instead of depending on outbound methods, inbound sales often enhance other marketing efforts. It draws in customers who are already interested in what you have to offer, instead of forcing you into their line of sight.
Higher returns: Most B2B sales require some form of touchpoint with a customer prior to purchase. By contrast, inbound methods eliminate the need for this because you're putting your message in front of those who want to see it.
Interest-based targeting: Instead of pitching everyone, inbound methods allow you to target those who are really interested in what you have to offer.
Cost-efficient: Inbound sales often do not require as many resources as outbound methods, which makes them easier to execute.
What Does Inbound Sales Look Like?
Inbound sales can take lots of different forms and involve lots of different channels.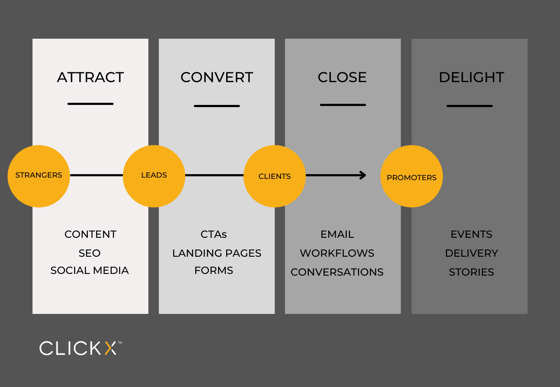 In fact, if you've been doing your homework on SEO and content marketing strategies, you're already doing some inbound sales.
For example, imagine that you run a website for Facebook advertisers and that you publish content on the best strategies for targeting audiences.
Instead of cold-calling or buying Facebook ads for your site, you're building a community and earning the right to market your services.
Another example would be a company like HubSpot, which runs an inbound marketing agency using several different channels.
These include blogging, social media marketing, email marketing, and so on.
The company also has multiple products that are geared to help companies with inbound marketing.
These include website content, landing page optimization, lead nurturing software, and more.
Inbound Sales: Best Practices
Now that we've covered the basics, let's get into some of the best practices involved in the process:
1. Get Highly Focused on a Single Goal
If you're going to use inbound sales channels, it's best to focus on a single goal.
Why?
Because having multiple objectives means that you'll be working on several things at once, and that can deviate your attention.
This is especially dangerous when you're just starting.
If you're new, it's best to keep things simple.
Ask yourself what your primary goal is now and focus on that. If you're having trouble deciding what your main objective is, consider the following options:
Selling your product or service
Generating leads
Establishing thought leadership
Growing your email list
Once you've decided on your objective, set some milestones.
At the end of each milestone period, review where you are and what needs to be done to reach your goal.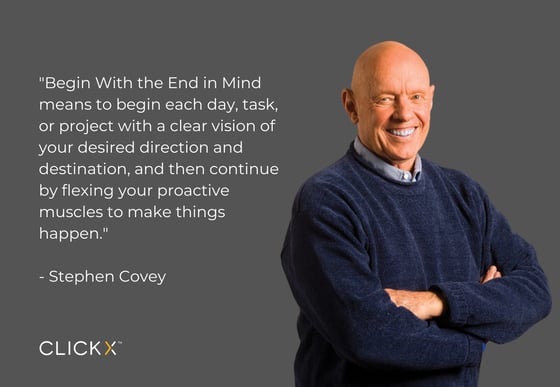 Check your progress at regular intervals, and give yourself time to adjust your strategy if needed.
2. Use Each Form of Content Judiciously
A common mistake that many marketers make is using all the forms of content at their disposal. But this isn't necessarily a good idea, since each form of content has a specific purpose.
For example, infographics are great for visual learners and people who prefer to absorb information in that way. They're great for sharing, too.
By contrast, eBooks are more in-depth and better suited for people who prefer to get informed before deciding.
Here's the trick: you need to get clear on what your audience wants, and use the right form of content for each specific purpose.
Also, you need to consider the stage of the funnel you're in.
For example, a blog post is generally a good idea for awareness and consideration stages. But eBooks work better at the conversion stage, where people already understand their problem and want more information on your product or service before deciding.
3. Determine Which Buyer Personas You Want To Attract
Inbound sales is a highly personalized process.
And it's not just us saying that.
Roughly 9 out of 10 customers would purchase from a brand if they offered a personalized experience.
And 90% of the American public finds personalization very (or, at least, somewhat) appealing.
What does this mean for you?
To get the most from your inbound sales strategies, it helps to have a better understanding of your customer.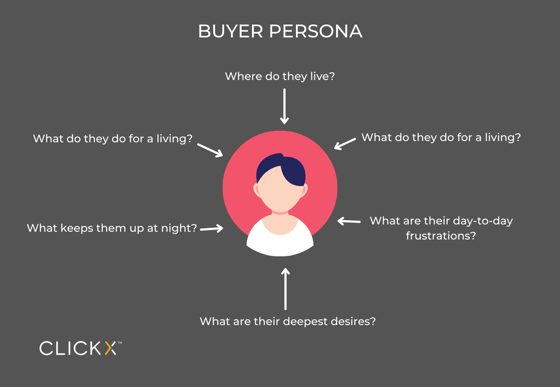 To that end, it's a good idea to determine which buyer personas you want to attract. This is part of planning your strategy, and it can go a long way toward helping you get concrete results.
Once you know which buyer personas you're targeting, do a little research on them, and see how they behave on the various channels.
Gather information on what they read, how they learn about new products and services, and any other relevant details that will help you present yourself and your products in the right light.
For instance, if you're selling PPC services to dentists, it would be a good idea to study local dental practices.
Check out which ones are popular, go through their websites to find out which services they offer, and gather information on what types of content they use to get new patients.
Inbound sales is a complex process, with many moving parts.
But as long as you have a deep understanding of who your customers are and what they need, it's completely doable.
4. Monitor Inbound Sales Channels for Problems or Questions
You can also use each inbound method to learn more about what's working and what's not working.
Monitoring is a good way to get updates on how your campaigns are performing and see if you're attracting leads or making sales.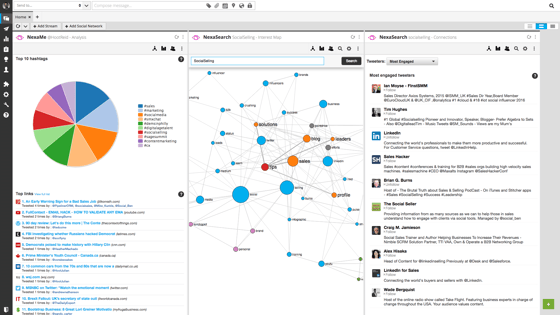 If not, you can then adjust your strategy accordingly.
You can also use feedback to improve your overall process.
If customers are asking questions on social media, you can respond and offer support. If visitors are leaving comments on your blog posts, you can learn from their concerns and respond accordingly.
If there's a problem, though, you'll need to come up with a solution.
For example, if too many customers are leaving reviews that aren't positive, you can try to fix the issue.
If a hot-button topic is getting a lot of comments, but not in a good way, dodge the topic, and respond with positive content instead.
The point is that monitoring gives you the ability to adapt your inbound sales strategy over time, so that you can work on the areas of highest impact.
5. Use Inbound Sales To Complement Other Strategies
As you're building your inbound sales plan, it's important to consider how it will work alongside other marketing efforts.
For instance, you might tie inbound sales to a press release about new research on your products.
That way, you can get even more value from the time and money you've already invested in distributing the press release.
Or, if you're holding a seminar or webinar, you can use the Q&A session at the end to ask for more information on your products and services. That way, you can turn students into customers, and get a good return on your investment.
To get the most out of inbound sales, you need to be willing to work it into your larger marketing plan.
Just be sure not to forget the basics, like local SEO and social media marketing, which are essential for any inbound strategy.
6. Don't Be Afraid To Add Value
Inbound sales is all about helping your niche, not selling to it.
It's important to make sure your customers are always getting value from your efforts. You don't want them to feel like they're being sold to.
If you use the right sales messages, and strategically insert them throughout your inbound campaign, they'll feel more like recommendations from a friend.
For example, let's say you're selling LinkedIn Ads to C-level executives. You could post a blog article with an in-depth look at how they can use LinkedIn to connect with clients and find new leads.
That would help your readers, and it would be a great way to sell. Your post makes you look like an expert, without directly asking for anything in return.
In short, you want to be helpful, not pushy.
7. Be Prepared To Experiment
In the beginning, inbound sales can feel like an overwhelming strategy. But it's also a good opportunity to try out new things and see what works.
That means you'll have to put in a certain amount of effort without knowing if it will lead to a pay-off. But when you find something that does work, it can have a huge impact on your business.
As an example, let's say your company's blog is getting around 1,000 views per month. Meanwhile, your social media channels are starting to pick up steam with just a few thousand followers.
You might decide to spend a couple of months sharing blog posts and social media updates focused on your main keyword phrase, "inbound sales."
Then, you can check your analytics to see which posts are landing with your audience.
From there, you may learn that images on Facebook are far more effective than pictures in blog posts or tweets. And when you realize how much your audience is engaged with video content, you may be tempted to invest in a YouTube channel.
In the end, you'll have a better understanding of your niche and its needs. And it will make your inbound sales campaign much more efficient.
Final Words
While inbound sales is a customer-centric strategy, it doesn't mean that traditional strategies are obsolete. Rather, it's about using each method for what it does best.
Inbound sales is a great way to generate leads and build relationships with buyers, but it can't be used in isolation.
To use inbound sales properly, it's important to first understand the concept and how it can work for your business. By considering these factors, you can set yourself up for success using this great strategy.