2 Simple Ways To Leverage Social for Organic Link Building
White hat link building can be a touchy SEO topic. Even well intentioned site owners end up on search engine blacklists after accidentally wandering into murky SEO waters. In the end, it often seems that who you know (or who knows you) plays a big role in generating quality, genuine backlinks.
So how do you make sure that you're 'in' with the right people? You can tip the scales in your favor by building relationships on social media, to increase your brand's chances of getting linked from relevant sites around the web.
Building relationships through social media is a longterm strategy to build SEO-strengthening backlinks to your site. In this post, we'll review different methods to leverage social media to this effect for organic link building.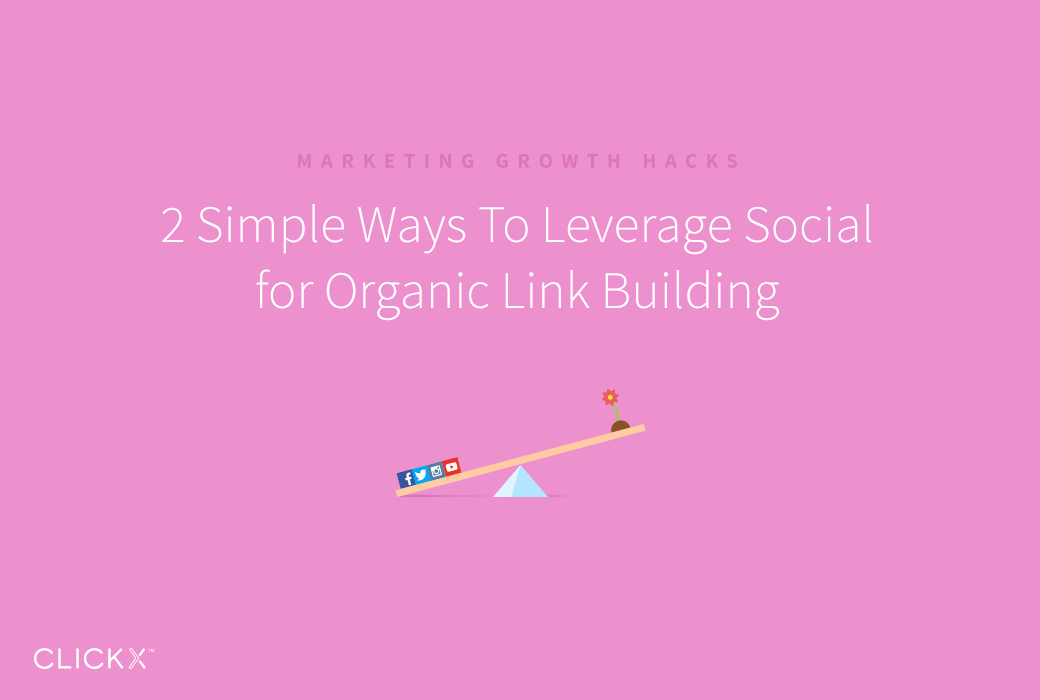 How Does Social Help With Organic Link Building?
The logic behind the strategy is simple: Brand relationships, familiarity, and authority increase the number of people who are aware of and interested in using your posts as a reference in their own content.
White hat links are not something you magically conjure overnight. Social as a solution for organic link building does not strive to provide an instant fix, rather focusing on the long-term for cultivating genuine links that add gusto to your SEO results.
[Tweet "White hat links are not something you magically conjure overnight."]
You'll find we use Twitter as our primary example due to its publicly accessible profiles and content, but you can follow the below strategies with other networks as well.
Method 1: Establish Relationships With Content Creators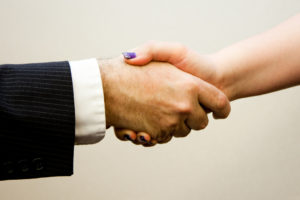 Bloggers link to sources they find reputable and trustworthy; ergo, befriending bloggers can be a smart move for organic link building. However, the days of link swapping are long gone. You can't simply cold call your top hundred bloggers and ask to trade for cross-links.
To get around this, you can naturally attract the attention of trusted content creators by building real relationships with them. Much like any relationship, this will take a little time, patience, and authenticity. Remember, social is a long term strategy with great potential for return.
But how do you find the right people?
Start by seeking out 'up and comer' bloggers who are still not so busy that they won't notice your attempts at establishing a relationship. They are building their audience, too, and want to ensure their network views them as accessible.
There are a few simple steps to finding these content creators:
Find the top content creators for your industry.
Research their top followers.
Narrow this list down to those who have their own audience—meaning, they run an active blog and are present daily on social media.
Here are a few tools to help you find leading content creators.
Tools to Find Content Creators
Klout is a free, multi-platform tool to help you find leading experts in all manner of topics on Facebook, Twitter, and more.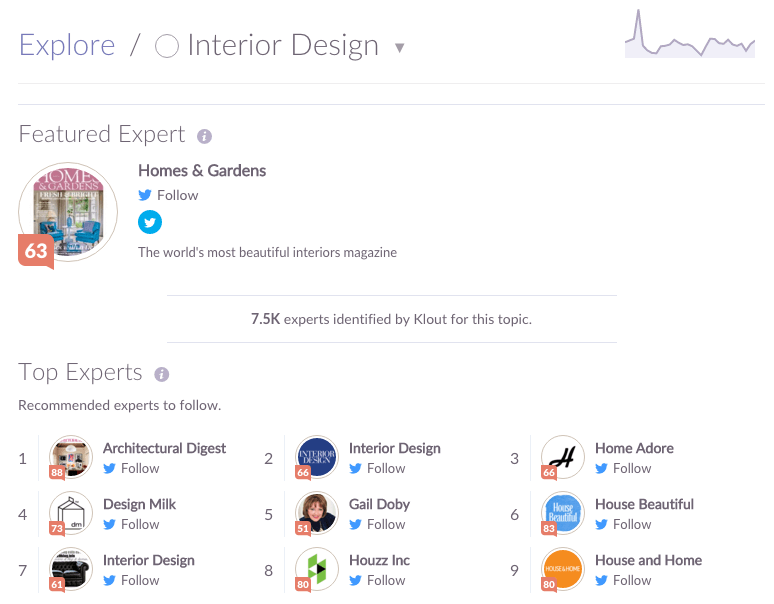 Finding leading experts is super simple with Klout.
Once you've logged in, the top option from your dashboard is 'Explore'. Klout will do its best to provide you with topics it thinks you are are interested in, but you can also use the search bar to customize your results.
You will then be provided with a list of top experts and their content from within that topic.
You can also use Twitter Advanced Search to discover new profiles based on keywords relevant to your industry. A few search tips to narrow down content creators:
Name your industry in '

All of these words'.

Include phrases like "our newest post", or "our blog" under "

This exact phrase".
How to Engage Content Creators
A good rule of thumb when it comes to engaging content creators: treat them like real people, rather than link-creating machines.
Here are a few practical ways to do this:
Pay attention to their social media posts. When they ask a question, find the answer and send it to them!
Other than writing, there's design work (99designs), various tasks (oDesk, Elance) or virtually ANYTHING on Fiverr ?https://t.co/BsvOWOZZZk

— Eve Jacob एवे (@EveyJacob) February 16, 2016
Ask simple questions. Yes, no, or provide two easy answers.
@JeffGoins Hey Jeff. LOVE The Art of Work so far! When starting to blog, is one or multiple blogs best when writing on different topics?

— R. David Large (@rdavidlarge) February 15, 2016
In this example, David has asked a question with two easy answers to choose from: One, or multiple.
Engage in relevant conversations. Talk about what they're interested or the discussions they're trying to instigate.
@MyMelodie of course! Are you doing yoga?

— Merlex Picks (@MerlexPicks) February 12, 2016
Method 2: Host Authoritative, Real-Time Chats
You can build brand awareness and promote a specific blog post all in one go, by hosting Twitter chats based on the topic of that blog post.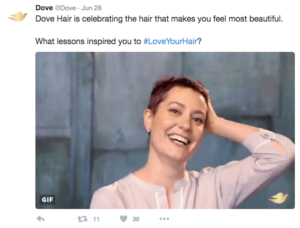 A Twitter chat is simple to implement, without the need for complicated software or big overhead. All you need is an interesting topic, a unique hashtag, and a few people interested in joining you. After setting a meeting time, you can lead a discussion about your chat's topic (in this example, your blog post's topic) to provide authoritative and useful in-depth information, answering live questions as they occur. Every Tweet goes out with your unique hashtag, enabling users to join in or follow along.

You never know who might attend your Twitter chat or see it in their feed, saving your link to reference in their own blog later.
To spur this kind of reaction on, encourage response-style posts from your chat participants, which will all end up linking back to the original post content.
Feeling a little confused? Here's a more in-depth guide to running your own Twitter Chats.
A couple of basic tools to get you started are:
Bonus Method: Use Feedback to Improve Future Content Linkability
You can glean a lot from how well your content engages users on social media. Facebook offers Page Insights and Twitter offers Tweet Analytics. Even Pinterest has analytics.
Collect the data provided by your social media platforms of choice, and analyze that data to determine what kind of content your audience is most interested in.
Here's how to use your data for future content creation:
Check which posts performed best.
Find the commonality between these best-performing posts.
Experiment with your findings in future posts.
Revise your conclusions and start again from the top.
Following this pattern will help you use your analytics to craft more engaging content in the future, ultimately leading to more organic links down the line.
Conclusion
Getting quality linkbacks is hard work, but social makes it a easier to create the kind of branding and relationships that lead to quality links.
By establishing friendships with content creators in your industry and hosting authoritative conversations that call for blog responses from your audience, you can significantly increase your network of people that are likely to link to your content from their own sites.
Do you use social media to help build a network that links back to your content? We're interested to hear your strategies in the comments section below!