How to Get Clients for Digital Ad Agency With Little to No Experience
You've probably heard the line before, 'every professional was once an amateur.' Understand, the same successful agency owner touting their osculates online was once a client-less beginner trying to navigate the world of digital marketing.
It is by far the biggest challenge for agency owners starting out… "How do I get clients on board with no experience?" Many times agency owners aren't sure who to reach out to, some aren't sure how, and all too often the question is where?
While some agency owners began their careers in-house, others start as freelancers. The amazing thing about being a digital agency owner is that you have the option to start before you even graduate high school or the capability to make a mid-life pivot and start your agency even while being employed at a 9-5 career. What separates successful agencies from ones who crash and burn, is their ability to think outside the box, continuously improve, and take a proactive approach.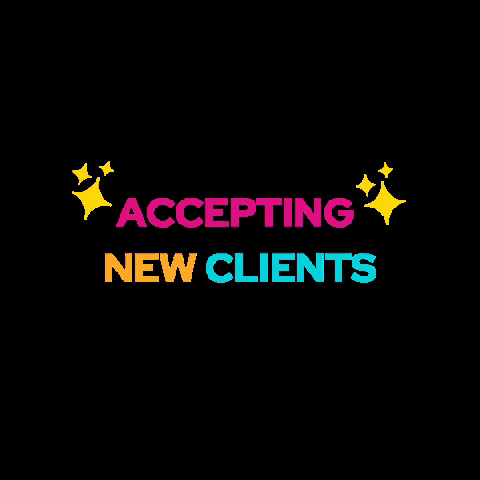 Below, we've summarized ten strategies you can implement into your agency's growth plan that WILL result in new clients. Remember to be proactively patient. An executioner who knows high-ticket clients come when you've built an audience, have had success with past clients, and lead with value. Consider focusing on one strategy at a time and pursue it until you get the results you're looking for.
Reach Out to People You Already Know
This one may seem obvious, but all too often we overlook how many people who, if not directly, know someone who could use digital marketing services. These clients allow you to give discounted prices so you have an opportunity to assess solutions that are best fit for each business while taking an experimental approach. Ask these clients as many questions as possible. What has worked in the past that attracts customers? What do they feel like they are missing? This gives you real experience consulting with clients without being worried about contractual agreements.
Engage and Provide Value
It's always wise to familiarize yourself with your target client's current marketing strategies. Like, comment, (be sure to give real value and thoughtfulness to your responses) and repost their material! Find the right groups through Facebook and sprinkle helpful advice to as many posts you deem opportunistic. As the agency expert in that niche, you should share outsider perspectives, helpful insights, and even get the word out about their business before asking for a partnership. By the time you reach out to request a meeting, they'll be familiar with your name and will be apt to set an appointment.
Go In as a Researcher
Show genuine interest in your client's business by analyzing their top three target markets. Ask someone employed at their company tactics they've found most useful to reach that audience. Inform these connections that you are aiming to gather information to better understand that niche's operations. Most people are open to discussing business topics in the spirit of gathering outside perspectives. Don't go in with the intention to sell; rather, provide information, give shortened website audits, and approach contacts with a curious mindset. Reach out to contacts as a giver, not a taker.
Make a LinkedIn or Facebook Post Calling Out Your Exact Target
It is said that the most successful businesses were built in front of an audience. Don't be afraid to open up the dialogue with your network by letting them know you're just starting or are looking to take the next step. Announce that you are looking for 1-3 clients in the XYZ niche and promise "X" (low-hanging fruit) in return. Think of launching your business like an experiment; get out there and start knocking on doors!
Mutually Beneficial Partnerships
In this strategy, you will seek out other businesses that are already serving your perfect client. You want to avoid direct competitors, but instead, consider the types of businesses or freelancers that would benefit from adding digital marketing to their service portfolio. For example, if you're a digital marketing agency, perhaps you can seek out brand strategists. You'll have key insight into the messaging their target audience will be most responsive to and they will be keen to partnering with your agency because they can now offer an end-to-end solution. Similar partnerships might include website designers, graphic designers, or even social media managers.
Proactive Referrals
A client-agency contract should entail the required deliverables agreed upon for payment. However, if you want to build a positive reputation and have more control over who you choose to work with, delivering something a little extra special will go a long way! Whether you take the time to educate your client on digital marketing services, give an extra hour of your time, or send them a small Starbucks gift card… it's little things that add up. When it's time to ask your client for a referral, they will likely see it through. If your objective is to grow through referrals, put extra effort into making sure your client has a phenomenal experience.
Lead Magnets
Create a compelling offer in the form of a lead magnet that your audience would be happy to exchange for their email address. Put yourself in your client's shoes and ask: what information compiled would help them achieve their business goals? Once you have their address, create an email sequence that educates them on how they can obtain more clients through digital marketing services and the unique value proposition of your own products and brand. You'll earn their trust and they'll discover why you're the perfect agency for them.
Offer a Special
Create a new offer that will have a time restriction or limit the number of offers you're willing to accept. For example, you could offer an audit for 75% off the regular price that expires next week. Or you could offer the next five clients a heavily discounted product. The goal is to incentivize your audience by focusing on the outcomes they want to achieve. Audits are a strong offer because you're telling the client you're willing to do the deep research, the necessary work, to build a strong foundation and reveal new insights. When it's time to move forward with other marketing objectives, the client will feel comfortable investing in you.
Lead Generation Through Ads
When you've gained traction in your digital marketing outreach strategy and solutions, running ads is a great way to attract higher ticket clients. Demonstrating your ability to run ads successfully, and get them in front of the right audience, is a great way to build confidence for clients by showing results. Some platforms to consider:
Facebook Ads
With over 2 billion active monthly users, you can build audiences that will truly connect with your brand, acquire new target market insights, and continually strengthen your product or service messaging
LinkedIn
Whether sponsored content, messaging, or text ads, LinkedIn allows you to utilize tools in a professional setting that will help you get in front of key decision-makers

Build a Brand
No matter which strategy you choose to execute, it's important to continually build a stronger brand. Decide on three pillars that you want to be known for. Create content in the form of interviews you've done with researched clients, thought leadership pieces, forms, quizzes, and other ways that make it easy for clients to interact with you. Aim to be synonymous with certain traits you want your brand to reflect, and try to give as much as you take. Eventually, you'll become the trusted resource in that niche, and clients will know who to call on for their digital marketing solutions.
The best piece of advice is to start TAKING ACTION. Remember to stick to one strategy at first and see it through. You will get results if you play your cards right. Think of building your business like an experiment. As long as you bring real value and continue to improve, you can't go wrong.
Want other actionable insights on growing a digital marketing agency? Check out this video on our Youtube channel. Let us know what you've found useful and other tactics you've used to kick your agency into high gear!
Ready to See How Clickx Can Help You?
Reach out to our team, where we'll get on a discovery call to assess your agency's needs and see if we can be the partner to help you reach your goals.
Looking for a community to engage, learn, and grow with? Our weekly advisory board brings an assortment of agency owners together to tackle everything from winning higher-ticket clients, optimizing your time, and delivering real value for clients. You'll get real-time audits, valuable insight to bring to your next client meeting, and an inside look at the best tactics, tools, and places for obtaining new clients.