How to Close New Clients with a Collaborative Sales Approach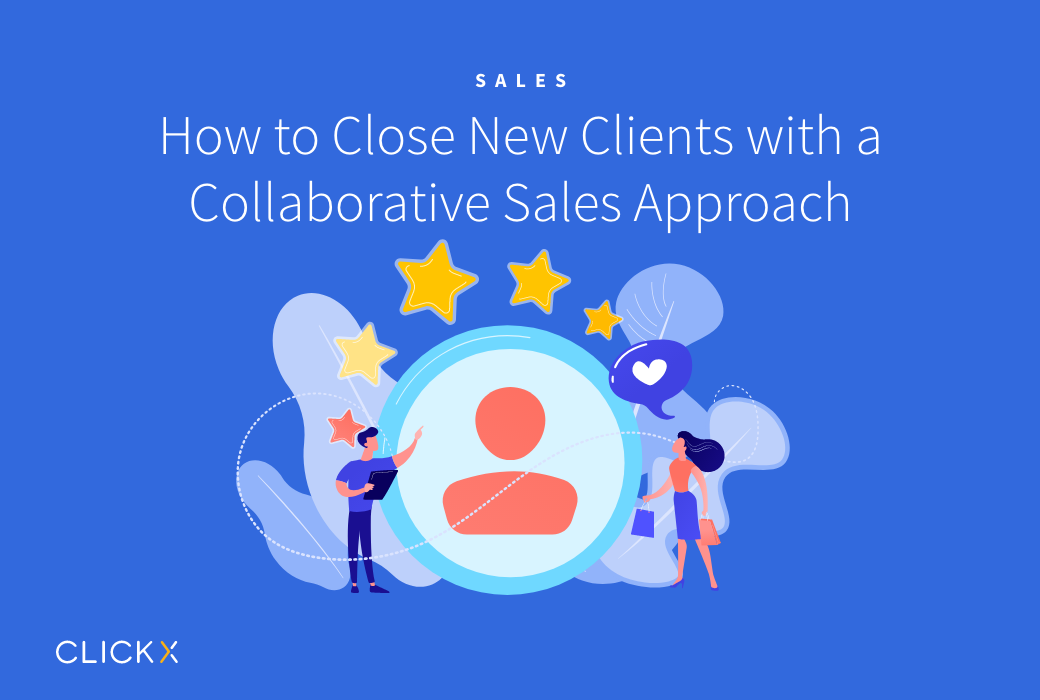 You've built a website, narrowed down your target audience, and have strategically established the solutions your agency will provide. You may have even booked a few appointments at this point. This is where you're going to discover if everything you've built is enough to sign new clients and build a steady income.
So how do you make sure your agency passes the test and clients will be eager to work with you based on what you've presented to them? Before pushing your client to sign on the dotted line, properly prepare, and thoroughly assess things from their point of view.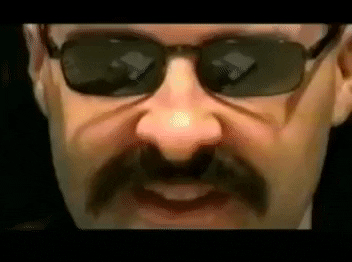 Start by asking, how did you get the lead in the first place?
An easy way to obtain clients is through a form on your website, or a networking event or forum. All of this information will be prudent to help you understand where the client is coming from to better assess the chances of closing a new deal. Be as thorough and detailed as you can when extracting information from intake forms or early conversations. Be intentional about listening to your customers' concerns. Specifically, what are their short-term and long-term goals? What are their desires and pains?
At Clickx, we provide pre-sales intake forms, so your clients' needs can be clearly addressed when it's time to ask for the sale. That being said, organizing and defining the most important elements to the client is not always enough to close a sale.
You have to find a way to give them a new perspective, or a unique strategy that differs from other campaigns. Below, we'll highlight some of the objections you will hear from clients and how you can stand apart as an agency owner to build their trust. You'll learn that there are better ways to discuss the intersection of your client's business and your own. Rather, win clients by creating a collaborative framework to reach the clear goals you've created together.
"I've Been Burned Before"
Unless you're speaking with a client who's never worked with an outside marketing service, it's likely you'll hear this statement. If so, don't be offended. It's likely a sign that the client wants to address concerns, and is giving you an opportunity to prove that you can do better than what they've experienced.
In order to ensure a successful agency-client relationship, you want to establish a high level of trust. Below, we've identified some of the qualities and tactics that will help.
Process & preparation: Is it clear to your prospect that you did the work to fully understand their business needs? Spending an extra 2 to 3 hours to create a professional presentation that shows your client you really care will go a long way.
Transparency: Perhaps most importantly, the ability to show clients that every dollar they invest in will be fully accounted for. Results, whether through lead generation, forms, submissions, phone calls, or sales, can be accurately measured and displayed for them in a clean and systematic dashboard.
Professionalism: The last thing a client, is to be pressured. Assess the client's needs as if the outcome had no benefit to you. Even if you're not the right provider for them now, it doesn't mean down the road they won't turn to you or send their business colleagues your way.
Terminology: Do you know the difference between the middle of funnel content and top of funnel ads? How do these strategies play into converting new customers for your clients? Having a complete education is very important to assure your clients you're not just guessing. In this, you should be able to educate the client, just enough, that they can make an informed decision.
Ask the right questions: While being intentional about what you discuss will show clients you have what it takes. it's also important to understand each client is unique and will want different things from their agency provider. Ask as many questions as you need to get clear about what they expect from your partnership.
Selling Points of a Winning Agency
What would you consider as a worthwhile result?
While clients will likely have several goals both big and small, make sure you've clearly defined what they can expect if they choose to work with your agency.
Educate your clients on the importance of long-term partnerships for results. This is the only way you can build long-term results for their business. There may be many facets of marketing experiments to uncover for results, but with a commitment from both sides, you will get them.
What is your unique value proposition? Similar to creative, if you are one of three agencies a client is considering, find a way to differentiate your agency so you have an edge. Whether it's in results you've obtained, your work ethic, or niche-specific knowledge.. make sure you stand out.
Have you thoroughly discussed what has stopped your client from previous success? Is it creative or the off that needs to change? Have you properly dissected their target market? Let your client know you are going to help them find the roadblock that is keeping them from their goals.
Make sure they are satisfied
Too many times, agency owners sign on with a client and then communication falls by the wayside. Instead, tell clients you will be readily available to them during assigned hours so nobody is waiting on answers. Frequently inform clients of the progress of their campaigns and give them full insight as to where their marketing dollars are being used.
Giving everything to ensure success
While clients should understand results don't happen overnight, assure them that in 3-6 months, you will obtain a better understanding of the key contributors that turn their leads into new customers.
Clients Want Collaborative Partners
At the end of the day, clients want to know you have their best interests in mind. Address their marketing needs from a 3rd party point-of-view. Don't push service to get a quick sale, unless you know it will get the results. When clients feel like your goal is their business's success, they will be much more invested, and even recommend your services.
Close New Clients the Right Way
People before profits. Understand your unique selling points, explain how you will create custom solutions that best fit their business, and ask the right questions to gain clarity and build a trusting relationship. When both parties clearly define processes and outcomes, better results will show. Learn how to turn leads into clients by exemplifying the traits of a winning agency.
Looking for other actionable insights on growing your digital marketing agency?
Check out this video on our Youtube channel. Let us know what you've found useful and other tactics to close clients and finally kick your agency into high-gear!
Ready to See How Clickx Can Help Your Agency?
Reach out to our team where we'll get on a discovery call to assess your agency's needs and see if we can be the partner that can help you reach your goals.
Looking for a community to engage, learn, and grow with? Our weekly advisory board brings new agency owners, as well as those with 15+ years of experience together to tackle everything from winning higher-ticket clients, optimizing your time, and delivering tremendous value for clients. You'll get real-time audits, valuable insight to bring to your next client meeting, and an inside look at the best tactics, tools, and places for obtaining new clients and growing your agency!