Agency Academy
Create a profitable agency by delivering 5-star experiences to your clients.
On Demand Agency Growth Training

Sales Strategies & Tactics

Coaching Q&A Calls Library

Proposal & Presentation Strategies

Lead Generation Strategies

Lead Strategy & Recommendations

Our Process & Methodology Training
"Clickx is the company I wish I had when I started over 15 years ago."
-Solomon Thimothy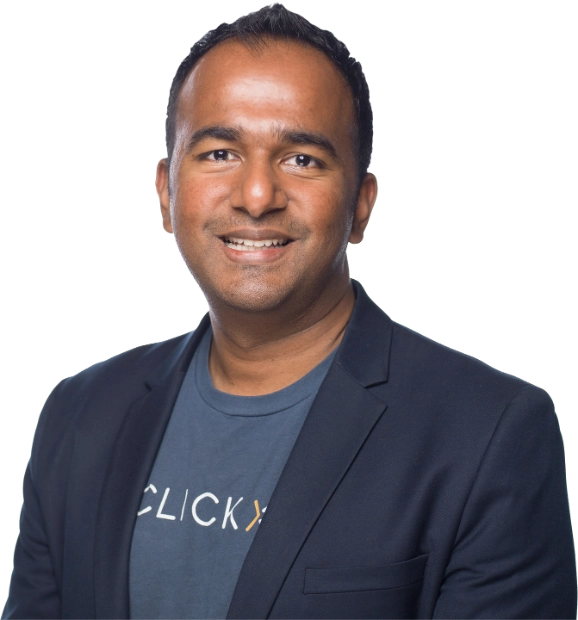 Wanna See Clickx in Action?
See how we make agency scaling easy!
Watch a Walkthrough of Clickx!
Ready to Scale Your Agency
Discuss
NEXT
STEPS
Schedule a call with a Partner Advisor to learn how you can unlock the potential of your agency!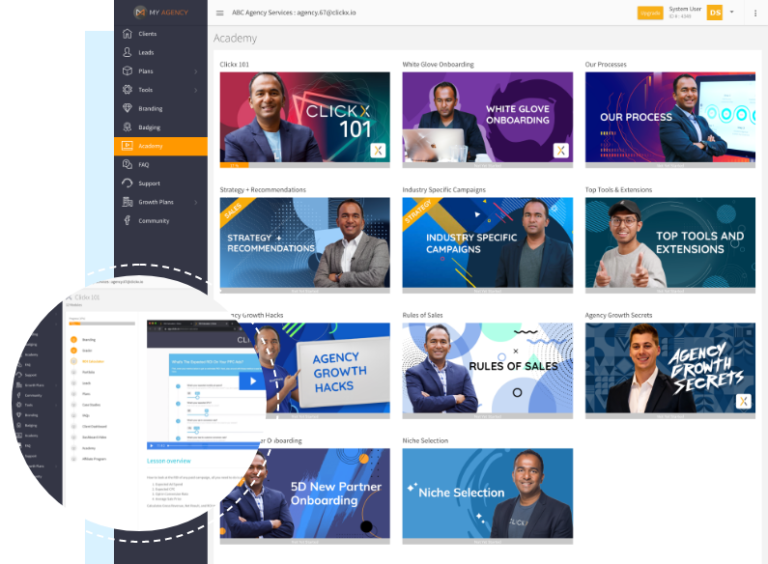 What would happen if you had the vision, tools, support, and training to dominate your market?

Success doesn't have to be hard. It's as simple as partnering with a company that speaks your language, knows your business, the industry, and can accelerate your success.

Here, you're not only getting a white label portal but an Academy that will be your agency's rocket driver. The academy is your literal toolbox containing unique strategies and tactics to keep your agency thriving with a pipeline of best-fit clients.
Clickx 101
Here you'll get all there is to know about the most powerful white-label software ever built. Seriously.
We have 12 modules that explain the ins and outs of the Clickx white label portal. You get to understand all the features we offer that give your agency a recession-proof cover to help you grow and scale at all times.
From branding your agency to using the grader, ROI calculator, the white label dashboard, case studies, portfolio, and many more features. With the course, you'll be able to optimize our toolbox for the maximum profitability of your agency.
White Glove Onboarding
We call it 'white glove onboarding' because we cherish our partners and our aim is to make your experience as smooth as possible. We take time to gradually and effectively show you everything we have to offer.
This training helps you understand how we bring you on board and how we help you onboard your clients. Having money in the bank doesn't mean the sale is done, customer success is the ultimate goal. We take you through how we set you up within our system. Also, how we connect with your clients, do the discovery call, close the deal, have a kick-off call to onboard them, and manage their account once they're settled.
Our Processes
Click was built with one thing in mind, getting agencies to scale REALLY FAST while working fewer hours, and without some migraine-inducing stress.

We have 4 modules taking you through all you need to know about Facebook and Google Ads and SEO. And as a white-label lead generation software, we train you about our funnel design process.

Basically, it's everything you need to constantly win at advertising and closing deals.
Top Tools and Extensions
Are you looking for some cool toys to play with? Every marketer loves to have awesome go-to tools, right? You've heard the saying, "a craftsman is only as good as his tools." Regardless of your opinion, the saying is valid as we can't deny that we need tools to do our work.

Our toys will make or break our ability to be great marketers. Well, this course will give you 9 tools that will make your life a teensy bit easier. Of course, it's not an exhaustive list but it's what we like to use around here. In addition to Clickx.
Agency Growth Hacks
This is the training where it all goes down.

You'll not only get information but the transformation that you need to build a healthy 7-figure agency. Both startup and well-established agencies need this to achieve rapid and sustainable growth.

It's the most comprehensive growth training fueled by dedicated growth execution experts. You'll get to learn how to use the right strategies to supercharge our growth and increase the efficiency of your marketing budget.
Sales Processes
Have you ever wondered why you're not closing deals?

This course will give you timeless selling principles that you can apply to your agency. You'll learn the setbacks, losses, and pit holes to avoid as well as the practices to embrace.

We talk about the three egos (parent, adult, and child) that have to be in sync for a sale to happen. But above that, we let you in on the rules that bring about that kind of agreement and alignment in your prospects.
5D New Partner Onboarding
Everything you need to build a scalable, sustainable, and profitable digital marketing agency.

We'll cover all the systems you need to build, packages to offer, the go-to-market strategy, and how to be laser-focused on customer satisfaction. It is a fast-paced work environment—your staff needs to work quickly and accurately while managing both internal and external expectations.

It costs 10 times more to replace a client than to retain/nurture one. So you need this to build relationships, provide value, and focus on the customer experience. The training helps you ensure that your client is set up for long-term success.
Niche Selection
The word doesn't need another business that does what everyone else does. You might wonder, why do you need to pick niches, to begin with? This is because now, sectors look for specialized services. Techniques that might work for one business might not work for another.

For this particular reason, you can't afford to miss the training that talks about how to differentiate or die. Rather than trying to be good at it all, it is much better to specialize in a few sectors and gain a significant market share in them, instead of holding a small market share in a large pie.

If you haven't chosen a niche yet or you want to change and specialize in one niche, you have to watch this.
Digital Agency Startup Training
You have no agency now but you want to start one ASAP? Then this is your golden goose.

This training will help you set the right foundation to grow and scale your agency. It gives you every nitty-gritty needed to be up and running.

From setting up your agency name, legal structures, EIN, bank accounts, business plan, website, social media platforms, client service agreements, and many more.

We have 15 modules to take you through all that.
Apply to Become a Partner
#1 White Label Digital Marketing Platform and Fulfillment Support
Unlock the potential to generate a monthly revenue of $10K and beyond with our comprehensive support in lead generation to sales
Join our Clickx Fulfillment Network and unlock unlimited potential and flexibility, setting your own rates while working from anywhere.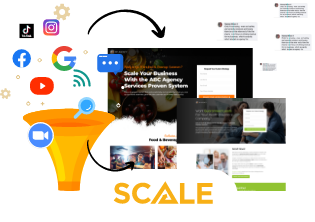 Confidently add an extra $30K - $50K/month in recurring revenue with our support in lead generation, sales and strategic coaching.