Agency Document Library
Everything you need to fill up your sales funnel
Lead Generation Client Questionnaire

FB Ads Strategy & Recommendation

Ecommerce Client Questionnaire

Proposal & Presentation Strategies

Google Ads Strategy & Recommendation

Ecommerce Strategy & Recommendation

Digital Marketing Client Agreement

Digital Marketing Retainer Proposals
"Clickx is the company I wish I had when I started over 15 years ago."
-Solomon Thimothy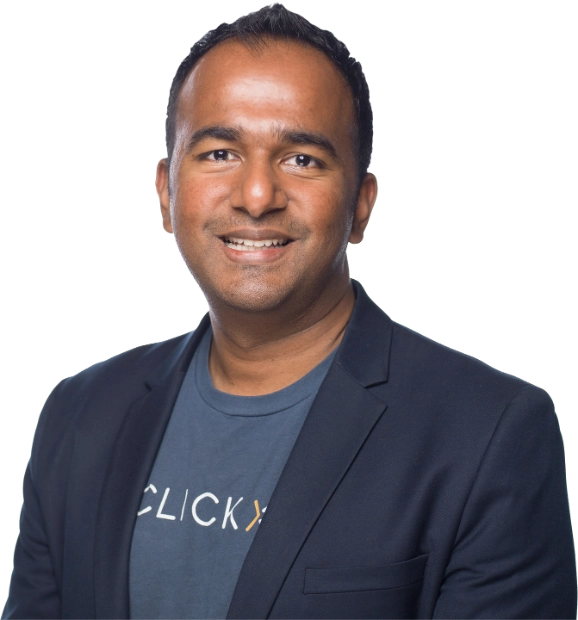 Wanna See Clickx in Action?
See how we make agency scaling easy!
Watch a Walkthrough of Clickx!
Lead generation and sales are among the hardest skills to master for many agencies. And there's nothing more frustrating for an agency than a dry pipeline. Use our white label resources and turnkey business solutions to grow your agency!
Clickx Documents were designed to help our Agency Partners move leads through the sales funnel and generate more business opportunities.
Campaign Questionnaires
Clickx questionnaires are lists of questions that our fulfillment team needs to know in order to create a solid strategy for your agency. It's a fully white label customizable document that you can use, which is unique for every client and every service that they purchased. Once you or the client fill out the questionnaire from our while label portal, we can jump on a kickoff call and start working.
Remember that we are an extension of your team. Everything we do for you as Agency Partner is to help you reach your most ambitious business goals.
Campaign Strategy Decks
Every customer has their own pain points and needs. From Google Ads to Facebook Shopping, as an Agency Partner you can go to the Clickx portal and use our white label templates to make your own strategy documents depending on the client's situation.
You'll be able to fill out the form to help you qualify your customers' needs and create a strategy document that is personalized to every single lead. We want to simplify your life and help you grow your agency as big as you can imagine.
Ready to Scale Your Agency
Discuss
NEXT
STEPS
Schedule a call with a Partner Advisor to learn how you can unlock the potential of your agency!
Client Proposal Deck
The proposal is a detailed plan of all the services you're about to provide to your clients. Digital marketing, web design, SEO, Facebook Ads, Google Ads, you name it ‒ use these personalized and fully customizable white label resources to explain to your customers what you are going to do for them in one month, two months, three months, and so on.

You won't have to worry about closing deals anymore. With Clickx, it's going to be much, much easier. Our white label proposals were created to help you move your leads to the next step in the sales process so that you can win more business.
Get Started Today
We can't share any of these resources unless we onboard you as an agency. That's why we have an agency onboarding process. We help you take care of all the technical aspects of using the Clickx white label portal ‒ getting access to the platform, setting up your e-mail account to enable our team to do customer service, giving you specific links for your own kickoff calls, giving you access to the technology and all that good stuff from Clickx team.

We take care of all these things to help our Agency Partners reach their goals. Once you're all set, our team will get to work on the creative, the ad copies, the landing pages, the call tracking, and whatever it takes to grow your agency.
Apply to Become a Partner
#1 White Label Digital Marketing Platform and Fulfillment Support
Unlock the potential to generate a monthly revenue of $10K and beyond with our comprehensive support in lead generation to sales
Join our Clickx Fulfillment Network and unlock unlimited potential and flexibility, setting your own rates while working from anywhere.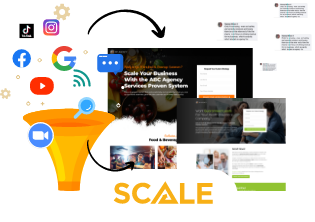 Confidently add an extra $30K - $50K/month in recurring revenue with our support in lead generation, sales and strategic coaching.