Local SEO for Law Firms: The Do's and Don'ts
Our lives can change in the blink of an eye. A car accident, burglary, or decision to divorce can happen in just a few seconds. Life's most difficult road bumps often require legal counsel. Today, potential clients turn to the Internet to research law firms that can provide counsel and help defend their case. For law firms, utilizing local SEO is vital to attracting these users and standing out from the online competition.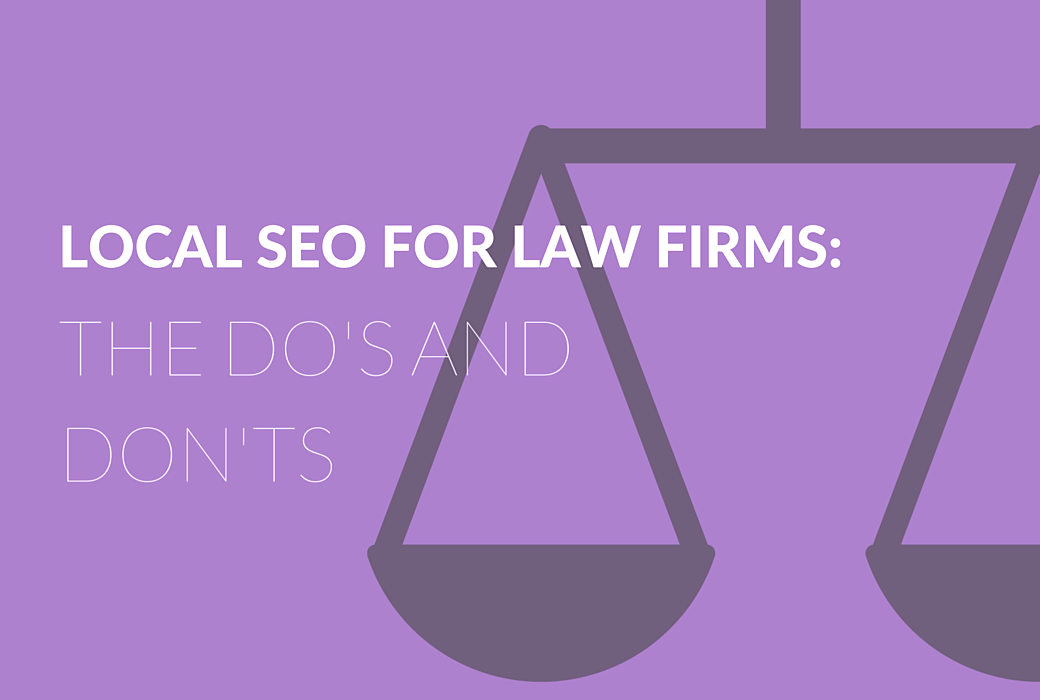 What Law Firms Need to Know About Local SEO
As the borders between traditional and local search continue to blur, law firms must invest in a highly optimized digital strategy that builds trust, establishes authority, and provides value to potential clients. For law firms, the key considerations of local SEO include:
On-page SEO. Law firms must focus on placing their business name and keywords within their website as many times as possible. However, avoid overpopulating the page with spam-like content. The easiest way to do this is to use the law firm's name in the domain name, mention the business name on the "About" and "Contact Us" pages, and update the backend of the site. Furthermore, these pages must also incorporate local names and keywords that potential clients might search.
Off-page SEO. From social media to local listings, law firms must intentionally build their online presence away from their own website. Local places pages, for instance, and online reviews are an excellent way to create quality content that reflects positively on the law firm. Do invest in off-page SEO, but don't let it become the focal point of your digital strategy.
Social pages matter. Google business pages, Yahoo local, and similar social platforms for businesses are critical to establishing a local presence. Furthermore, local pages are more likely to index in local search results for mobile and desktop users alike. Do create business pages, but don't forget to keep them updated and to include basic information about your firm.
The Importance of Local SEO
Local SEO is as important as content marketing, social media marketing, and similar digital solutions. Law firms can't afford not to invest in local SEO. AtClickx, we understand the challenges law firms face when it comes to mastering local SEO and establishing a geographical presence online. Contact us today to learn more about our digital marketing management services.