Optimization Mobile Search for 3 Types User Behaviors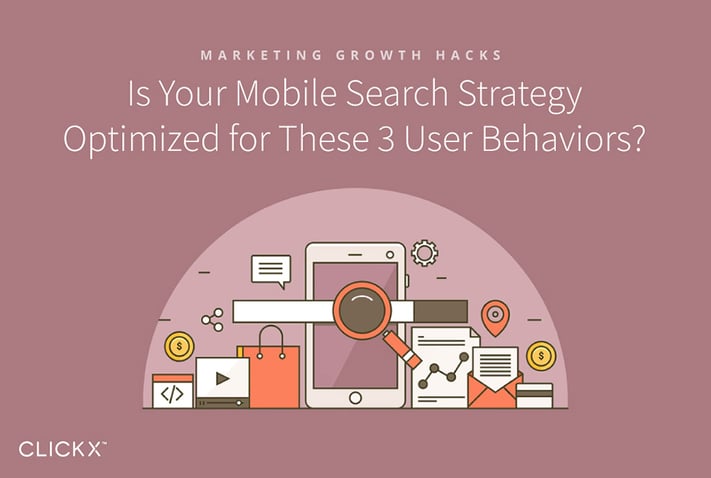 Online searches are one of the most popular and efficient ways for internet users to explore the web. However, fewer and fewer people are turning to desktop computers or even laptops to perform their searches. Thanks to the ease and mobility of smartphones and tablets, users are choosing to use smaller devices to search online.
In order to ensure that you're reaching mobile searchers, you may need to fine-tune your Search Engine Optimization (SEO) strategy. The first step towards doing this is understanding the major differences between how people search on desktops and on mobile devices. Once you do, you'll be able to optimize your approach and attract more visitors to your website.
Let's take a look at few of the ways search engines use is different for mobile users. Along the way, we'll talk about what you can do to take advantage of those distinctions!
Key Takeaways:
People tend to use mobile devices for local searches more often than they use desktop computers.
The user's experience with a mobile site can influence where it ranks on search engine results lists.
Millennials use both mobile devices and personal computers to perform searches.
1. Mobile Users Perform More Local Searches
When it comes to local searches, people are more likely to use their mobile devices to find nearby businesses through search engines. When shoppers are already out and about, they often turn to their smartphone or tablet to look for nearby stores, restaurants, or businesses that have what they're looking for.
If you are a company that operates on a local level or you have a brick and mortar location, you probably rely heavily on foot traffic to keep your business afloat. This means you want to ensure you're appearing in "near me" searches. This is especially true for searches conducted while shoppers are already out of their homes. To reach the top of these lists, as in the example featured below, you need to create a proper mobile SEO strategy: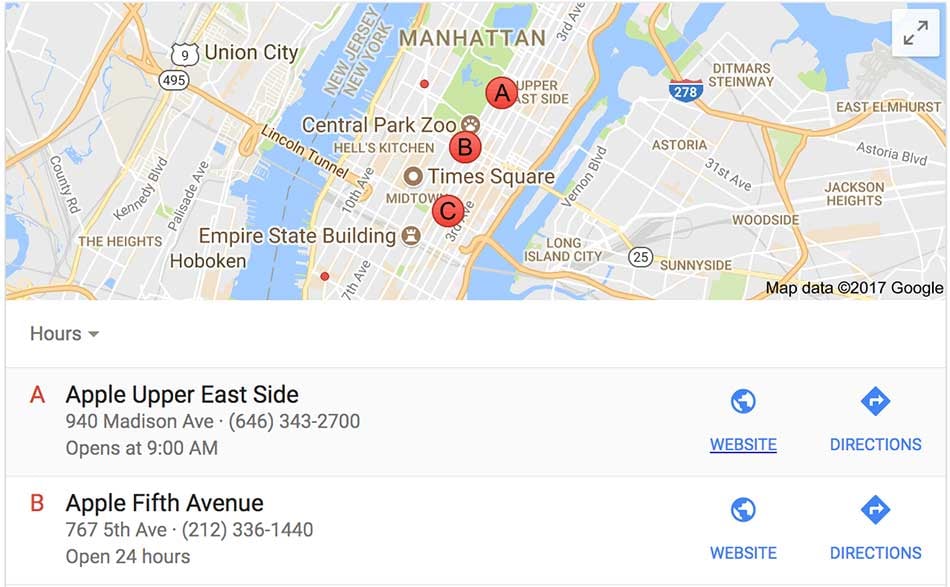 When it comes to local SEO, what's most important is to provide location-specific information. To ensure your local listings make it to the top of relevant searches, you want to double check that your NAP information is updated, and that you're including the name of the area you serve within your keywords.
2. Mobile Searches Depend on a Solid User Experience
Any time Google or another search engine recommends a website, it wants to ensure the user will have a positive experience there. When it comes to mobile searches, this means Google will only want to display websites or content that adjusts to fit smaller screens. If you aren't providing a solid user experience on mobile, you may be hurting your SEO.
When determining where to place your content in a mobile search, search engines consider factors like how long your visitors are spending on the page, and if they return to the results list to select another listing. If visitors are constantly leaving your page after spending only a few moments on the site, crawlers will believe your content isn't worth sharing and will push you further down the results lists.
In order to improve your mobile user experience, you first need to ensure that you have a fully responsive website design that will adjust to fit whatever device your visitors are using. You should also provide content in bite-sized chunks that are easier to absorb on a smaller mobile screen. Putting your users' needs and goals first will help you improve their time on your site, and as a consequence your mobile rankings.
3. Millennials Rely Heavily on Mobile Searches
Millenials have a lot to do with the push towards mobile searches. With only 3% of individuals between the ages 18 and 34 using only a desktop to search, companies targeting younger demographics need to focus more heavily on mobile searches. This demographic still uses desktop computers and laptops to some extent. However, mobile devices are integral to the way they search and browse online.
Even as millennials grow older, their preferences are staying the same. New generations are also growing more likely to turn to mobile devices, especially as smartphones and tablets become more powerful. This means that the importance of mobile searches will only increase.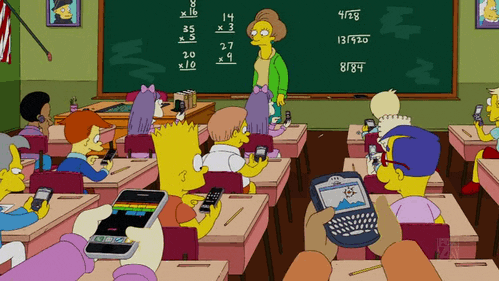 To appeal to the millennial demographic using mobile searches, you want to ensure that your website adjusts to fit whatever screen it is being viewed on. You also want to make sure that your pages load quickly. Including swipe-friendly content and easy-to-use navigation can also improve your relationship with millennial searchers. These are elements most of them have grown to expect.
Bonus: Mobile Users Research, But Don't Buy
More and more shoppers are turning to mobile devices to search. However, they aren't necessarily looking to buy at the same time. About 82% of users say they like to use their mobile devices to make purchasing decisions, but 37% of those users will still get on a desktop to actually buy the product or service. This means that while mobile searches are important for engaging with customers, you're not guaranteed to see high conversion rates from mobile devices.
This lack of mobile purchases can be caused by a few different factors. First, user experience within mobile shopping carts is often lacking. Local searches made by customers already away from their homes may also encourage them to buy in-store. However, what's important to understand is that, while they may not be buying on their mobile devices, these visitors are still making purchases. Therefore, they still need the appropriate information to help them feel assured that they are making the right decisions.
[Tweet "Visitors may not be buying while on their mobile devices, but they are still making purchases."]
When creating content that may be viewed on a mobile device, you need to consider how the user will actually make a purchase. Will they need to return to your website when they are on a desktop, or will they visit your physical store? Create content that is relevant to where they are in the buyer's journey when performing mobile searches. This content should encourage them to move on to the next step. With a strong call-to-action, you can nudge them to either revisit your website when they reach a computer, or to come into your physical location.
Conclusion
Mobile search isn't going away anytime soon. As more and more users choose to abandon desktop computers and laptops for tablets and smartphones, we can expect to see the number of mobile searches increasing. In order to appeal to these users appropriately, you need to create an SEO strategy that considers their unique mobile behaviors.
Let's recap the four mobile behaviors and preferences you need to be aware of when creating your optimization strategy:
Local searches are more likely to be performed on a mobile device.
The user experience of your website's mobile version can dramatically influence your placement in searches.
Younger demographics rely more heavily on mobile searches.
Mobile searchers are still likely to purchase in-store or on a desktop.
How do you think understanding these behaviors will improve your mobile SEO? Let me know in the comments section below!