Online Spending: What It Means For Mobile & Social Media Marketing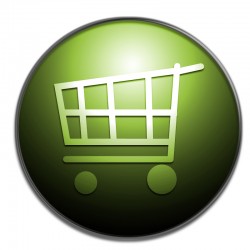 Chances are that at some point most Internet users have either purchased a product or service through an E-commerce site, or at the very least thought about it. E-commerce sites are rapidly growing and the number of customers buying things online is at an all time high.
E-commerce sites are common and popular for a variety of reasons, the most obvious is the convenience factor. With the busy society we live in today it is sometimes hard to get to our favorite stores to shop. Ecommerce sites make shopping easy, simply turn on your computer or mobile device, visit your favorite stores websites and order and purchase what you want all from the comfort of your own home or anywhere.
According to a recent report done, U.S. Online Retail Forecast 2011 to 2016 by Forrester Research by the year 2016 (which definitely isn't far off) 15 percent more customers will be shopping online and spending up to 44 percent more money. Online spending is not going anywhere it is becoming bigger than most marketers probably ever expected.
What does this mean for mobile marketing?
According to the same report by 2015 U.S. sales are expected to hit 31 billion. It is important now more than ever that mobile sites are fully optimized in order to take advantage of this steadily growing trend.
What does this mean for social media?
As we all know, social media must be a part of every business's marketing plan. No longer is this tool and option in order to fully optimize on marketing efforts. E-commerce is no stranger to social media, online sales happen on social media networks very often. According to the consulting firm Booz & Company. U.S. online social network sales will grow by 93 percent per year through 2016. With these numbers social networks cannot be ignored, if you want to increase your sales.
It is safe to say that in just a few short years E-commerce will be more profitable than ever, and it will be driven by mobile and social media marketing. Marketers will have to increase their mobile and social media efforts in order to fully achieve their marketing goals.