3 Digital Marketing Tweaks You Can't Afford to Ignore
Creating a successful digital marketing plan isn't always easy the first time around. It takes some trial and error to start creating content your audience really connects with, so a few adjustments can be expected before you start seeing real results. If you're not getting the response you hoped for, it may be a sign that it's time to tweak your plan.
Sometimes, a small change can bring about a big result. Before you scrap your entire marketing plan to start fresh, think about whether or not a small strategy change may get you a better outcome. Making minor changes, such as blogging more frequently, doing better keyword research, or turning customers into advocates, may be all you need to create a sustainable marketing plan.
Let's take a look at a few of the marketing tweaks you can make to get better results!
Key Takeaways:
Doing the bare minimum in digital marketing isn't enough.
Adding a few new strategies, content forms, keywords or blog posts can be enough to attract better leads and new customers.
Instead of starting new with your marketing strategy, it is best to make changes until you have the results you want.
1. Ramp Up Your Blogging Schedule
Blogging is a big part of any digital marketing strategy, but the number of posts you're uploading can influence how successful your plan is. If you're only posting a new blog post once every month, you'll probably find that you're not getting the results you had hoped for when you created your strategy. Because this doesn't give your readers much to engage with, they can lose interest in your content quickly.
Ramping up your blogging schedule will not only give your audience more content to read or view, it will also give you an opportunity to improve your SEO strategy. Because blog posts present a great opportunity to use keywords, increasing the number of posts you upload each week or month could help you reach the top of a search engine results page. This can improve your visibility and attract more leads.
There is no hard and fast rule that says how often a company should be posting. However, at least once a week is suggested but other sites, like HubSpot, post multiple times a day. If you're already blogging once a week, try adding in a second post every week and see if your traffic and engagement improves. Try adding guest posts or outsourcing some of your blog writing if time is holding you back.
2. Go Deeper with Keyword Research
Keyword research is an SEO basic. As one of the fundamental components of any digital marketing strategy, you need to be doing keyword research. However, simply choosing a few relevant words to include in blog posts and page headers usually won't be enough to reach the top of a rankings list. In order to improve your SEO results, you need to dig a bit deeper with the keyword research you're doing.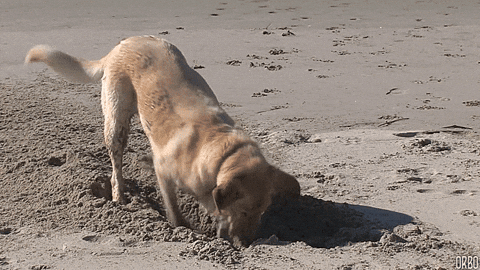 Many companies don't see the attention they hoped for with SEO because they do keyword research once, implement them into their content, and then never think about them again. Unfortunately, keyword research isn't something you can do once and leave alone. In order to stay relevant in Google searches, you need to continuously look into different kinds of keywords.
If you haven't already, do some basic keyword research to find relevant words or phrases to include in your content. If you've done this in the past but it's been a few months or even years, it's time to refresh the keywords you're using. Find relevant phrases that your audience is searching for but does not have a lot of competition. Diversify your keywords and get creative. Targeting a neglected gem could bring in a lot of new attention.
3. Turn Customers into Company Advocates
Marketers have known for a while that customers like to purchase from companies that members of their circle approve of. Whether that's a friend, family member, or industry influencer, many customers look for a stamp of approval from someone they trust before they're willing to pay any money. By turning your customers into company advocates, you can create a word-of-mouth marketing campaign that brings in new high-quality customers.
Advocates of your company don't need to go above and beyond to help you bring in new business, but something as simple as referring a few friends or family members to you can help you see better results. If you're looking to attract new leads, developing a program that encourages past customers to bring you new business can be a great way to gather new customers.
There are many ways to create advocates out of your customers, like this example from Dropbox. At the very foundation of your business, you need to provide an excellent service with above-and-beyond customer service and support. You can also try to include your loyal customers in some of the decision-making processes, such as asking for their feedback or using polls and contests to get them engaged. Once they feel connected to your business, they'll be more likely to tell their friends about you. You can even incentivize their recommendations by creating a loyalty program.
Bonus: Try a New Content Type
Our customers and audience members use the internet in a variety of ways. While some prefer to read blog posts, others may want to watch a video to get their information. If you're not accommodating the potential preferences of your target audience, you may be missing out on a large portion of leads and customers.
Creating a new form of content can open doors to previously neglected audience members. Because these new content forms can be displayed in different ways, such as posting your videos on social media, you may also be able to attract of old customers who have been skimming over your posts. Some new types of content, such as videos, can open doors to different search engines and social media pages, like YouTube. We at Clickx even use YouTube to share videos.
You don't need to jump headfirst into creating different content forms. To begin, take a look at the content you're already creating and what types are missing. Then consider how you could include something new in the plan you've already created, such as creating some teaser videos or an infographic about a blog post you already have posted. As you become more comfortable with various content forms, take on bigger projects —like webinars.
Conclusion
If you're not getting the marketing results you hoped for, don't toss out your plan just yet. You may just need to make one of these minor shifts to start seeing a positive response. Making small tweaks to your strategy until you get it right can save you time and allow you to see exactly what attracts new customers.
Let's recap the four changes you may need to make to your digital marketing plan:
Start blogging more frequently to improve SEO and attract new readers.
Do better keyword research to stay competitive and relevant.
Create a word-of-mouth campaign by turning customers into company advocates.
Include a new form of content to attract neglected audience members.
Which tweak do you think you'll implement first? Let us know in the comments section below!
---
Solomon Thimothy is the Co-founder of Clickx, a Chicago-based white label digital marketing platform. He has been in the agency space for over a decade and has helped 100s of entrepreneurs build 7 and 8 figure agencies. He helps agency owners on a 1:1 basis to scale sales and fulfillment. Follow him on twitter @sthimothy