5 Social Media Tips for E-Commerce Marketing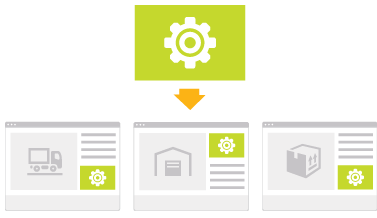 Today more and more people are spending time online visiting social network sites. This is apparent by the popularity of Facebook, Twitter, YouTube, and Google+. Many businesses are wondering how to best harness the power of social media for marketing purposes. Below are some tips to using social media in your marketing campaign.
1. Determine What Social Media Your Customers Are Using
One of the biggest rules of marketing is that a business must market its product where the customers are located. If your potential customer base is not on Facebook, it will not be beneficial to spend your time and resources marketing on that particular social media site. There are numerous ways to determine which social media your current customers are using.
Survey. Conduct a simple questionnaire asking your customers where they go online and what they do when they are online. This will allow you to know where to focus your marketing strategy. This survey can be conducted either at your place of business as customers arrive or it can be in the form of a poll on your website.
Use Social Media monitoring tools. There are free tools which allow businesses to monitor social media sites in order to determine where the business chatter about their company is taking place and what is being said. Some of these free tools are Social Mention or Trackur.
2. Keep Track of Your Competitors

In business, it is always a good idea to know what your competition is doing. The same is true when marketing on social media. Look at announcements, keyword rankings, job postings, and other social media news to determine how active your competitors are on social media. In today's world of social networking, a business cannot discount this avenue for marketing. Some questions to answer in regards to competitors include:
On which social networks does the company have a presence?
What type of material does the company promote on social media?
How many followers/fans/likes does the company have on the social network site?
3. Place Special Discounts and Promotions on Social Media Sites
There is little else the public likes better than a great deal or a rare offer. These types of promotions will lure new customers over to your business. Once they have taken advantage of the special offer, they will be on your customer list to receive regular mailings or marketing material. They may "like" or "follow" your page and will stay up-to-date on new developments in your business.
4. Don't Use Social Media Only to Market Products and Services
In business, the primary goal is to sell whatever product or service you are offering so that you can increase your bottom line; however, people do not go to social media sites to see marketing campaigns and to view advertisements the entire time. They are generally there to connect with friends, play games, and relax. The public does not want to be bombarded with product promotions for the duration of their time online. Use some of these strategies to maintain a balanced social media marketing campaign:
Include news and information from other agencies.
Place a blog on your site and provide a feed from the blog to your social media sites.
Encourage discussions among customers by conducting surveys or asking questions.
Customers love to see photos so include pictures or video from corporate events.
5. Provide Links on Social Media to Sell Products
Okay, so you just read about how not to promote products too much and now you are reading about providing links to sell products. Remember the key here is balance. Business is about selling – pure and simple. In order to stay in business, you must sell your product or service. Providing links to products for sale will not drive customers away as long as your social media pages contain other material as well.
Conclusion
The Internet is not going away, and social media is only going to become stronger as individuals strive to connect with others in new and different ways. Businesses must strive to connect to their customers using these new avenues as well. Employing the methods discussed will allow your business to be successful in marketing on social media networks.