7 Steps To Design a Cold Calling Script That Works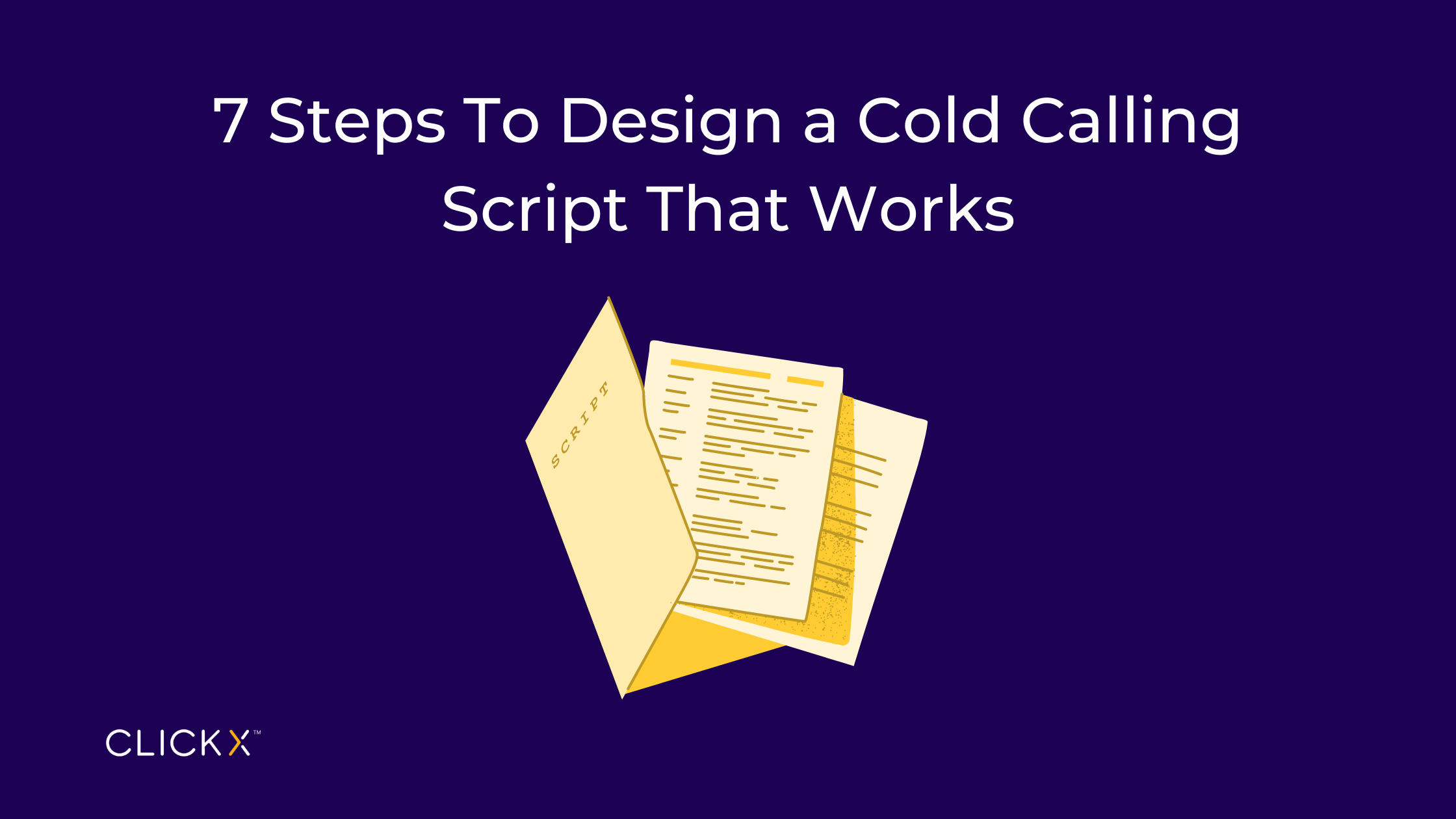 Is your cold calling script working as it should?
Most people think that just because they have a script, they're ready to start making calls. But if you want your script to get results, you need to put some thought into it first.
The good news?
With a bit of time and energy, you can come up with a script that will increase your response rate and improve sales.
These steps will help you create a powerful and effective cold calling strategy.
Let's start with the basics:
The Anatomy of a Highly-Effective Cold Calling Script
Not all scripts are created equal.
Depending on your industry, you might include different wording, keywords, and structures.
That said, there are some key components that apply to most companies.
Let's explore some of them:
1. A Clear Outcome
You don't have time to beat around the bush in cold calls.
Your script should be short, precise, and accurate. You need to make the call, not the prospect.
This is especially important if you're using outbound marketing to generate leads. People will expect you to know what you're talking about before they'll meet with you in person.
You should always have a clear, defined goal for each script. What are you trying to achieve?
Do you want to schedule an appointment?
Do you want to close a sale?
Do you want to get introduced to a C-level executive?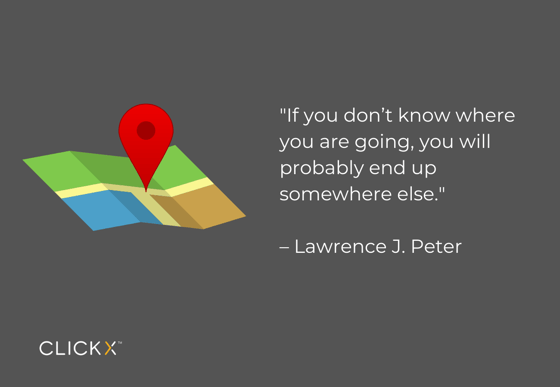 Whatever your goal is, you need to design your script around it. Otherwise, you'll end up wasting time and missing your mark.
2. A Convincing Reason Why
Cold calling scripts are all about persuasion.
You must convince the prospect that there's a good reason for them to stop what they're doing and talk to you.
Your script must spell out the benefits of working with your company. What makes you different, and how you can add value.
It's important to be persuasive, but it's equally important not to sound too pushy. If you come on too strong, you'll turn people off and they won't want to do business with you.
3. A Touch of Personality
If you sound like everyone else, why should people listen to you?
The best cold calling scripts strike a good balance between personality and professionalism.
You need to have a distinct voice that people will recognize and remember.
At the same time, you can't be too casual or personal.
Design your script so that it fits with your company's image, but try to inject some warmth into the words you use.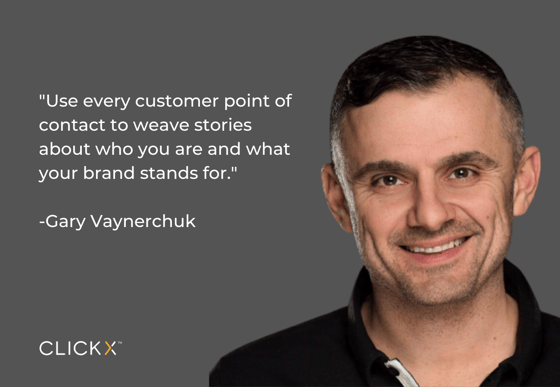 The trick is to be yourself without compromising on professionalism.
4. The Right Questions
To get a fruitful conversation going, you need to ask the right questions.
You also need to know how to phrase those questions in a way that doesn't sound like a questionnaire.
Questions can pose potential problems for you if they don't get answered properly. They also lead to further questions that your prospect doesn't want to answer.
Your script must have the right questions, at the right time. Don't ask for information you don't need. Focus on what's important to your prospect.
5. A Smooth Ending
A great first impression is key to keeping the conversation alive.
Write your script to make prospects feel good, even if they can't commit to anything right away.
You should always leave your contact with a clear next step and a reminder of what you talked about.
Make sure this next step is something simple and achievable. This will ensure your contact doesn't feel overwhelmed or intimidated.
If you're trying to book an appointment, suggest a day and time at their convenience. If you're trying to sell something, offer the opportunity to come back with some more questions or discuss your offer in more detail.
You want them to feel positive about what you've discussed, so they'll be more inclined to respond.
How To Craft the Perfect Cold Calling Script for Your Agency
At this point, you should have some ideas on how to start writing your script.
But the devil's in the details, so let's go through seven steps to make sure you get your cold calling setup right.
Step 1: Start With the Audience in Mind
Who are you calling?
What do they need?
Do they have any preconceived notions about your business or product?
How can you tailor your script to address these potential concerns?
What do your prospects do when they get a call?
What kind of language will they expect to hear from you?
By keeping the audience in mind, you can better tailor your language and phrasing to their needs.
This is probably the most crucial step in the process. If you don't understand your audience, you're setting yourself up for failure.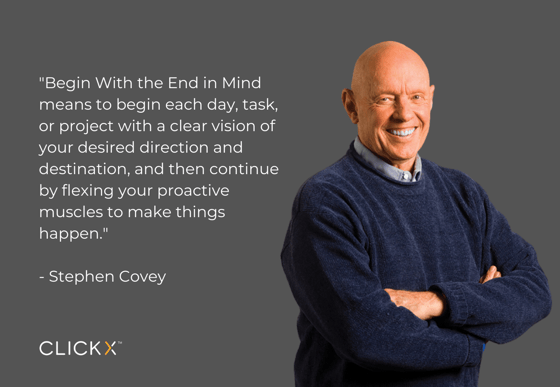 So always start with the people on the other end of the line. Their needs will determine what you say and how you say it.
Step 2: Select a Structure That Fits Your Business
There are a few structures you can use for your cold calling script.
Some people like the curiosity approach. Here you have a strong intro that leads into your message.
Others prefer the benefit-based approach, focusing on the benefits of what you're offering.
You might also try an information-based structure, giving valuable information upfront.
The most successful cold calling scripts typically use a combination of these approaches.
Which structure you choose will depend on the image you want to project and the type of business you're in.
That said, you should make a few different versions of your script to see which one works best. Make sure to highlight the relevant information you want to get across.
Keep in mind that this isn't just about your main pitch.
You also need to include smaller details. For example, how to respond if your prospect wants more information or asks you about pricing.
Step 3: Write a Strong Intro
Your opening is your first chance to impress, so make it count.
You want to come across as someone who knows what you're talking about, without being too pushy.
That's why you should avoid using phrases that make you sound like a salesperson.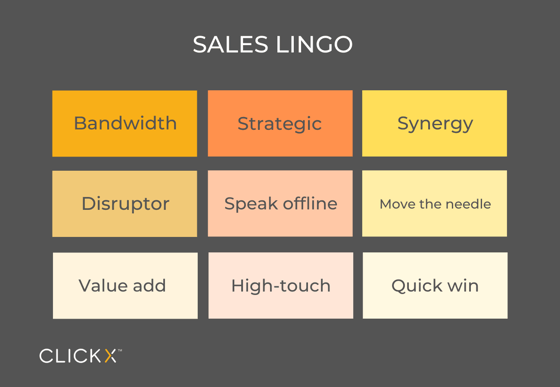 Instead, start with an attention-grabbing fact and draw them into the conversation.
This will set the tone for the call and make them more receptive to what you have to say.
For example, talk about how your product helps other businesses in their industry.
Or start with a story that's relevant to what they do and why your product is a good fit.
Make sure your cold calling script starts with your audience's needs front and center.
Step 4: Keep It Simple
You can build rapport and trust with your prospect by using simple language.
Don't assume what your prospect knows. Instead, ask questions that help you tailor your message to their level of experience.
For instance, try to discover how familiar they are with your industry. This will help you discover whether they know how to use what you're selling.
If not, you'll want to take more time to explain how it works and why they should care.
You don't want to overwhelm them with too much information, so always give only as much as you need.
This will help you prove your expertise without rambling on about irrelevant details.
It's also helpful to ask your prospect for feedback.
If they're asking you lots of questions, it means they're interested in what you're selling.
By asking them what they like and don't like, you'll get information to make your script stronger.
This will also show them that you've been listening and that your offer is tailored to their needs.
Step 5: Build a Connection With Your Prospect
Once you've got your prospect's attention, it's time to build a connection.
If you've got a personal story that relates to your offering, now is the time to bring it up.
This will serve as a good transition to the next step in your cold calling script. It'll also help you connect with your prospect.
Don't be afraid to show your personality and ask about your prospect's interests.
Having a relaxed conversation can make it easier for you to get the information you need.
Just make sure to stay focused on your main goal.
You don't want to stray too far off-topic or get carried away.
Otherwise, your conversation will seem unfocused.
Step 6: Qualify the Prospect
There's a good chance that not every lead you get will be a good one.
That's why you need to find out whether they're worth pursuing.
You should focus your cold calling script on knowing the prospect's company better.
If they're a good fit for what you're selling, you'll want to find out whether they need your service right now.
And if not, you'll still want to find out whether they'd be a good prospect in the future.
To do this, you should ask questions that will help you figure out whether they're likely to become a client.
For example, you can ask what their current goals are to see if they might be interested in your offering. If not, you can ask if they'd be open to following up with your company in the future.
This way, you'll be able to stay in touch and contact them when they're ready to take the next step.
If your cold calling script is well-crafted and you do a good job of connecting with your prospect, you should be able to qualify them in no time.
Step 7: Ask for Something Specific
Just because you've made a good impression doesn't mean your prospect will hand over what you're asking for.
Asking for it outright might seem aggressive and turn them off.
Instead, your cold calling script should end with a request for their business.
For example, if you're selling a service, you might suggest working out a proposal.
This will show your prospect that you're confident in what you do and help them get to know you better.
Once you've got an agreement, you can set up a time for your team to get together and discuss the details.
Once you've qualified your prospect and asked for something specific, you're ready to move forward with the transaction.
Your Turn
Cold calling is still an effective way to drum up business, but it's important to craft a good script.
This will keep your prospect interested and make it easy for you to get the information you need.
Hopefully, the information provided today helps you craft a script that brings in new leads and clients.