Content Marketing Success With Clickx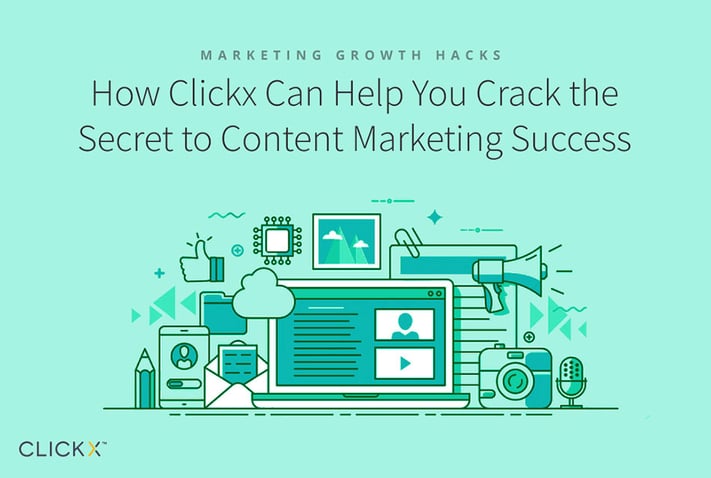 Your online content can make or break your marketing strategy. Since each piece of content needs to grab your target audience's attention and keep them interested in what you have to share, you need to ensure that it's as strong as possible. If you're not doing the appropriate research before creating your content calendar, you may struggle to make that happen.
Fortunately, Clickx provides you with a number of tools to help improve the quality of your content. Within the Clickx App, you can monitor your most popular posts through analytics, outsource your content to specialists, promote your content to your audience through social media, and much more.
Let's take a look at how you can use some key Clickx features to improve your content marketing!
Key Takeaways:
The Clickx Analytics feature enables you to monitor the success of your content.
Outsourcing your content creation through the Content feature can improve your results.
The Social feature of the Clickx app ensures that you're properly promoting your content.
1. Improve Content Topics with Clickx Analytics
Focusing your content on the right topics is crucial for online marketing success. The amount of attention each piece gets will correspond to how well it resonates with your target audience. In order to make sure you're producing content that fits readers' needs and interests, you'll want to monitor the success of your past pieces. You can identify what content was popular and what missed the mark using the Clickx Analytics feature: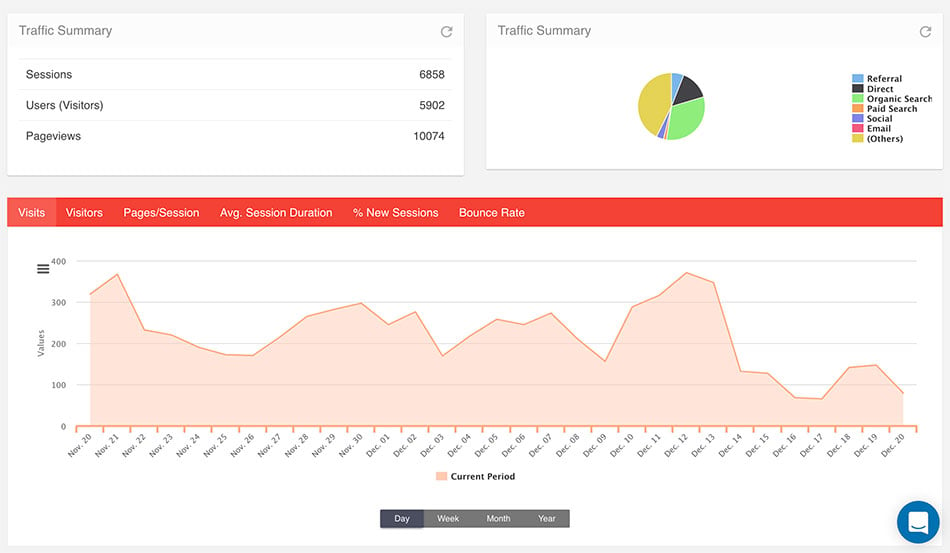 Within the Clickx app, you can access your Web Analytics under the Analytics tab. From there, you'll be presented with an overview of your website's activity, as shown in the example above. In order to get insights on your content specifically, you'll want to view a breakdown of web activity for each of your posts. You can do this by viewing the Top Pages tab along the top of the screen.
Using this list of top pages, you can see how many visitors each piece of content is getting and how much time is spent on those posts. By identifying your most popular pages, you can find out what topics your audience is most interested in (and focus on that kind of content in the future). You can also use the Clickx app to monitor the popularity of new topics you introduce. By tracking how many visitors you attract to these new posts, you'll see if your target audience is interested in learning more about that topic.
2. Outsource Creation with the Clickx Content Program
Every day, hundreds of new pieces of content are uploaded online. This means you need to focus on creating the best content possible, if you want to stand out from the competition. If content creation isn't your strongest skill, this can dramatically hurt your chances of attracting attention from your target audience and converting them into customers. However, when you outsource your content creation through the Clickx app, you can guarantee that you're posting strong pieces every time.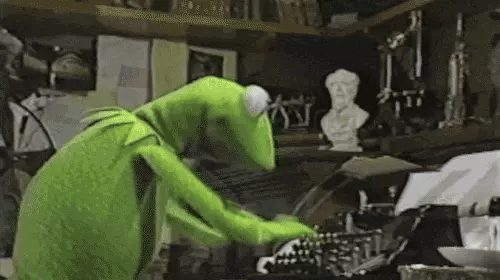 The Content feature of the Clickx app is located under its SEO section. There, you're able to order new content, view past orders, and request edits for content that has already been created. By outsourcing your articles and blog posts to the Clickx team, you can benefit from high-quality pieces that will improve your Search Engine Optimization (SEO) strategy.
[Tweet "Outsourcing your blog content helps you improve its quality and save time in the process."]
Outsourcing your blog content can help you improve its quality. Plus, it enables you to focus on the work you do best. If you're not a writer, or you simply don't have the time to dedicate to content creation, assigning these tasks to someone else can improve your online presence while saving you time. Outsourcing through Clickx is a smart way to get higher returns, making the initial investment well worth it.
3. Promote Content with the Clickx Social Feature
After you create your content, you need to let your target audience know that it's available. While you may hope they will find your pieces organically, this can be difficult due to the sheer amount of content online. In order to improve the attention your content gets, you can promote it through the Clickx Social feature:

The Social feature is a category of its own within the Clickx app. From the main dashboard, you can select the Social tab. This will bring you to an overview page for all of your posts. Here you can add accounts, publish new content, or even check your queue and schedule posts. You can also examine your post history, enabling you to track your engagements right within the app.
The Clickx Social feature helps you stay on top of your social media marketing. What's more, it encourages you to stay engaged and active on each of your profiles. Through the app, you can easily monitor the success of your strategies, and determine whether you're sharing the right content or using the best platforms. Using Clickx to automate your social media marketing strategy also enables you to focus on other tasks, which means you can grow your business more efficiently.
Bonus: Monitor Search Engine Rankings with the Clickx Keyword Feature
The content you create will have a direct influence on your SEO strategy. In order to understand the strength of your content and see how well it is contributing to your SEO, you need to track your rankings for each keyword you're targeting. You can do this through the Keyword feature of the Clickx app:

You will find the Keywords tab under the SEO section of the Clickx app. On this page, you can see a brief overview of how well your keywords are ranking, as well as a breakdown of each individual keyword you're targeting. Additionally, the Clickx app provides insights about how many individuals are searching for a keyword, and how difficult it is to rank highly for that term.
Understanding your current keyword rankings can help you improve your SEO strategy in a few ways. First, you can use the app to identify if you're targeting the right keywords. If the keywords you're ranking highly for aren't getting a lot of attention from your target audience, you may need to change your strategy. Additionally, knowing how well you're ranking can help you determine if your content is strong. If you're not seeing the results you hoped for, you can make a content strategy shift to start bringing in more attention.
Conclusion
If you want to develop a strong online marketing strategy, you need to start with great content. Using the Clickx app, you can improve your topic research, content creation, and promotion. As a consequence, you'll establish stronger connections with your target audience.
Let's recap the four Clickx features you should be leveraging to improve your content marketing:
How do you think the Clickx app will help improve your content marketing results? Let me know in the comments section below!