Marketing Budget Without Breaking the Bank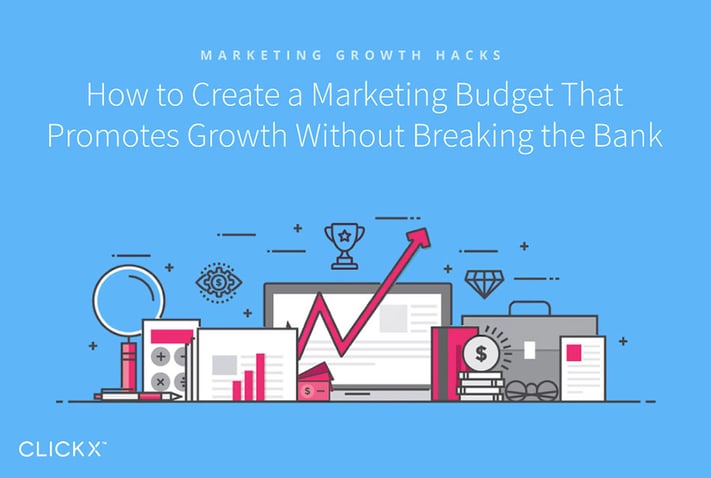 Knowing how much money to invest in your marketing strategy can be difficult. While you want to spend enough to help your brand take off, you don't want to overspend and end up losing cash. Finding the perfect investment that delivers high returns without breaking the bank is common struggle.
Setting an appropriate marketing budget comes down to knowing what your goals are, what strategies will help you achieve those goals, and what your team is capable of accomplishing. When you fully understand how to best deliver content to your target audience, you can create a marketing budget that grows your business without causing you to go broke.
To create a marketing budget that won't bankrupt you, here are the four steps you'll need to follow!
Key Takeaways:
Identifying your marketing goals will provide you with a direction to work towards.
Knowing your team's strengths and limitations helps you understand what may need to be outsourced.
Creating a budget that accounts for each step of the marketing process is vital, including creation, promotion, and tracking.
Step 1: Identify Your Marketing Goals
Before you can begin creating your budget, you'll need to identify what you'd like to accomplish through your marketing. While an obvious goal is to sell more products and make money, this is too vague to provide much direction. Plus, you're not likely to convert your leads at their first connection with you.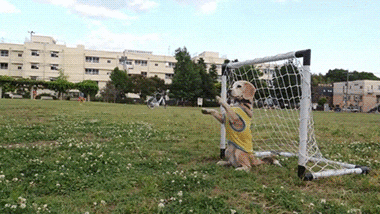 Instead, each marketing campaign should have a unique set of goals. These goals provide direction, and should be built around funneling as many people as possible into your sales process. When you know what your desired outcome is, you're able to develop a more focused strategy to help you accomplish those goals. By making your goals as specific as possible, you'll be able to identify exactly whether or not you meet your targets.
When setting your business goals, consider the areas you're currently struggling with. If you have trouble attracting new customers, you may want to set a lead generation goal. If a certain product or service isn't doing well, you may want to focus on selling that item specifically. In all cases, your goals should be as clear, specific, and measurable as possible.
Step 2: Know Your Team's Strengths and Limitations
After you've identified what you'd like to accomplish with your marketing, you need to take a look at what is currently possible based on your team. While you always have the option to outsource, hire, or train someone to take on a campaign that you don't currently have the means to create, this will come at a significant cost. When you're considering your budget, therefore, you want to focus on what you can accomplish with the team you already have.
Be realistic about what your team is able to do. If they try to bite off more than they can chew, you may not get the results you want. Likewise, it may take more time, energy, and effort to create a campaign they don't have the right skillset for. Instead, you should understand where their strengths lie, and create campaigns that take advantage of those proficiencies.
Step 3: Find the Best Strategies for Achieving Your Goals
Based on your goals and the abilities of your marketing team, you now need to decide which campaigns will help you get the results you're after in the most efficient way possible. By moving backward from your goals, you're able to stay focused on what you'd like to accomplish, ensuring that you're investing your money in the right areas.
[Tweet "By moving backward from your goals, you're able to stay focused on what you'd like to accomplish."]
Consider different strategies that can help you achieve your goals. For example, if you set the goal that you'd like to obtain a certain number of new email list subscribers, you'll want to brainstorm a few different strategies that may encourage more users to sign up, such as offering an opt-in or content upgrade. To find the best techniques for achieving your desired outcome, it's also smart to consider past successes from both your team and your competition.
Step 4: Craft Your Budget
Once all the above pieces are in place, you're ready to start crafting your budget. Now that you know what you'd like to accomplish, how you'd like to do it, and who is going to help, you can better understand how much you'll need to spend in order to reach your goals.
When setting your budget, remember that you must consider each step of the marketing development process. This means that not only do you need to account for the cost of creating your marketing content, but you also need to budget for how it will be promoted. Additionally, you want to factor in the cost of tracking your marketing success.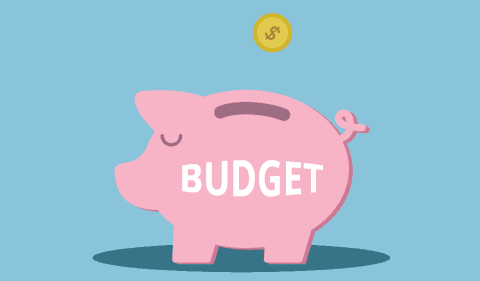 To create your marketing budget, you need to keep in mind how much of your sales you're prepared to put back into your marketing. If you're looking to really expand your business and see your company take off in new ways, you may need to invest more heavily. On the other hand, if you're not looking to run a serious campaign, you can use a smaller portion of your sales for marketing and still see results.
Next, based on your goals and the strengths and limitations of your team, estimate how much you'll need to spend on your new campaign. However, keep in mind that things can go wrong during the campaign process. You'll want to include a certain amount of funds that can be used to pick up the slack or solve problems as they arise. Accounting for these kinds of unexpected expenses early on can prevent you from overspending in the future.
You'll can determine much additional expense to account for, based on the risk of the campaign. For marketing strategies that require a high investment, you've never tried before, or require skills your team doesn't currently have, you will want to set more money aside. When you focus on campaign types that you are familiar with and play to your team's strengths, however, you can be more confident about your budget.
Conclusion
Budgeting for new marketing campaigns can be one of the biggest challenges a business owner faces. When you're trying to grow your business as efficiently as possible, you don't want to waste money promoting it the wrong way. Instead, take the time to properly plan what you're going to spend. This way, you can reduce the amount of money you waste and grow your business at the same time.
Let's recap the four steps you'll need to follow to create a marketing budget that won't break the bank:
Identify the marketing goals you'd like to accomplish.
Know what your team can do and what needs outsourcing.
Consider what strategies will help you achieve your goals most efficiently.
Craft your budget to reflect the plan you've just created.
How do you think this budgeting strategy will help you save money? Let me know in the comments section below!