This Free Resource Can Help Skyrocket Your Visibility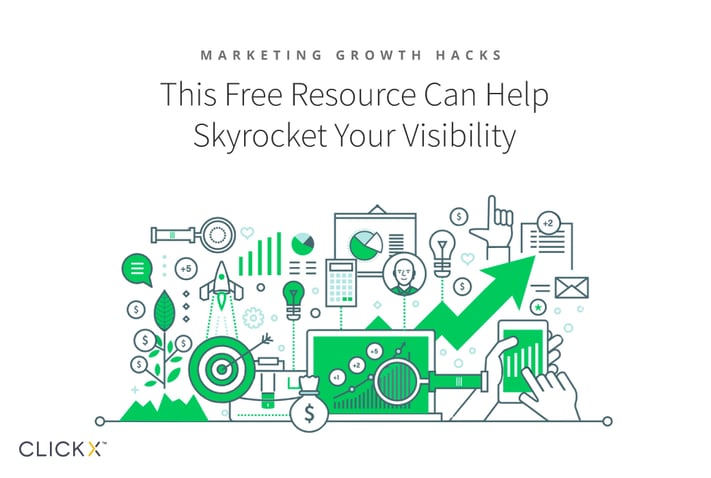 When creating marketing materials to increase your visibility, you'll probably first consider techniques like social media and Search Engine Optimization (SEO). While these are great options for growing your online presence, they also come at a cost. If you're looking to save some cash, you can also tap into the free resource you already have access to—your community.
Your customers and clients can be one of the best resources for improving your online visibility. They can engage with you on social media, provide testimonials about your business, and develop their own content about your business and offerings. This helps you start making genuine connections with new customers—all for free.
Let's take a look at how you can use your community to best advantage when marketing online!
Key Takeaways:
Social media can help you attract new leads and customers.
Community testimonials and reviews build trust and authority.
Videos and images place your products and services in your customers' day-to-day lives.
Why Your Community Is Your Best Marketing Resource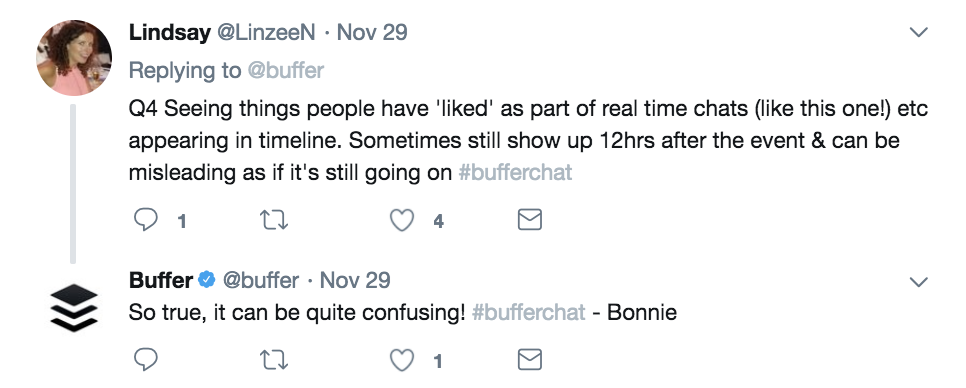 When marketing online, you need to be able to establish trust and authority with your target audience. There is so much information, products and services, and even scams available online. It can be difficult for customers to understand who can truly help solve their problems, and who is only looking to take their money. This means you need to focus on establishing a reputable online presence if you want your company to be taken seriously.
[Tweet "People turn to friends, family members, and other individuals they trust before making a purchase."]
However, many potential customers and clients have grown weary of traditional sales tactics. Instead of believing companies that say they have the perfect solution to a problem, people will turn to friends, family members, and other individuals they trust before they make a purchase. Since people tend to trust third-party content more when deciding whether or not a company is right for them, you need to ensure you are incorporating this content into your marketing strategy.
Content generated by your community can help you establish a stronger online brand while also saving you cash. Since customers create this content on their own, you and your team do not need to spend time or money developing it. You just need to figure out how to encourage your community to do so.
2 Ways to Use Customer-Generated Content to Boost Visibility Online
Now, let's discuss two ways you can use your community to improve your online visibility and authority.
1. Use Social Media Engagement to Expand Your Network
Social media is a great tool for connecting with your past customers and keeping them engaged. When used correctly, social media platforms can also help you get your content in front of new leads. When your past customers or clients share your posts, content, or website, you're able to reach more people.
One of the main benefits of social media is how easy it is to reach a large audience using this tool. When your past customers comment, share, or even like one of your posts, your company page or content may appear on their friends' or connections' timelines. This enables you to make an impression on individuals who may not have known your company even existed. It can also show these new leads that someone they know and trust and enjoys your brand, improving the chances that they'll click through to your website.

If you want to use your social media platforms to expand your network through the community you've already established, you need to focus on improving engagement and creating shareable content, similar to the example above. Look for opportunities to participate in discussions with your target audience and develop pieces they'll be excited to share. Additionally, make it easy for your customers to spread your content by providing them with easy links straight from your website.
2. Use Testimonials and Reviews to Encourage Sales
Before many new leads make a purchase, they're likely to look for recommendations from past customers and clients. Whether or not they're considering a big investment, they'll want to know they're making the right purchase the first time around. This means that reading reviews and testimonials is often an important part of the research process.
Testimonials can help your company secure more leads and customers in a couple of ways. First, having testimonials or reviews from credible resources backs up your experience and authority. This is especially true for B2B businesses. Testimonials and reviews can also help encourage customers who may be on the fence over whether or not to purchase from you. If you have a great review that connects with the lead, it may be just the encouragement they need to buy.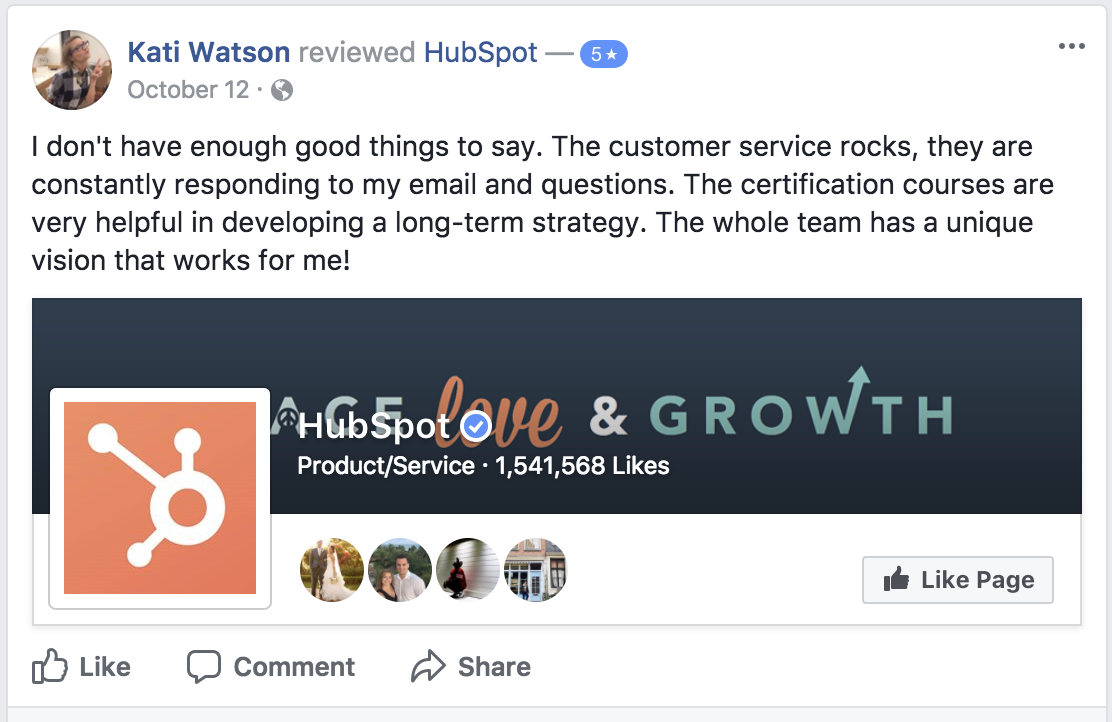 Encouraging reviews and testimonials from your customers, as in the example above from HubSpot, doesn't need to be difficult. If you have some strong connections with past customers, simply reach out and ask if they would be willing to leave you a kind note. You can also remind buyers to leave you a positive review through email campaigns. Once you collect a few reviews or testimonials, be sure to display them in an area where your target audience can see them, such as on your website.
Bonus: Use Images and Videos to Show Real-Life Applications
When a shopper is looking to purchase a product, they're often trying to imagine how it would fit into their day-to-day lives. While images and videos on your website can be a great way to give them an idea of what your products can do, real-life applications from your customers can help leads see how purchasing from you would impact their daily lives.
Using consumer-generated images and videos can help you provide a fresh perspective on your products or services. When your past customers share images of using what they've purchased, your new leads can more easily picture themselves in that role. These images and videos can also make great additions to your social media campaigns. By getting your audience involved in your social promotion, you encourage engagement and save time and money developing your own content.

You can encourage your target audience to share images of your products by developing campaigns or even competitions across social media. By creating a unique hashtag to match the promotion, such as the #ShareACoke campaign from Coca-Cola, you can get your customers excited to participate. Using this hashtag, you can then search relevant posts, find popular content, and pull some of the best images or videos to share with your community.
Conclusion
If you're not taking advantage of your community when developing, sharing, and spreading content, you may be missing out on serious growth opportunities. When your community has a valuable message to share about your brand or products, you want to ensure that your potential customers can hear it. Through consumer-generated content, you can increase your visibility online and attract more high-quality leads.
Let's recap the three kinds of community-focused strategies you should be using:
Encourage engagement on social media to expand your reach and get your content in front of a new audience.
Share reviews and testimonials to give potential customers help with purchasing decisions.
Collect images and videos to show how your products or services fit into customers' day-to-day lives.
How do you think consumer-generated content will help your online visibility? Let me know in the comments section below!