How Can I Achieve My Agency's Revenue Goals?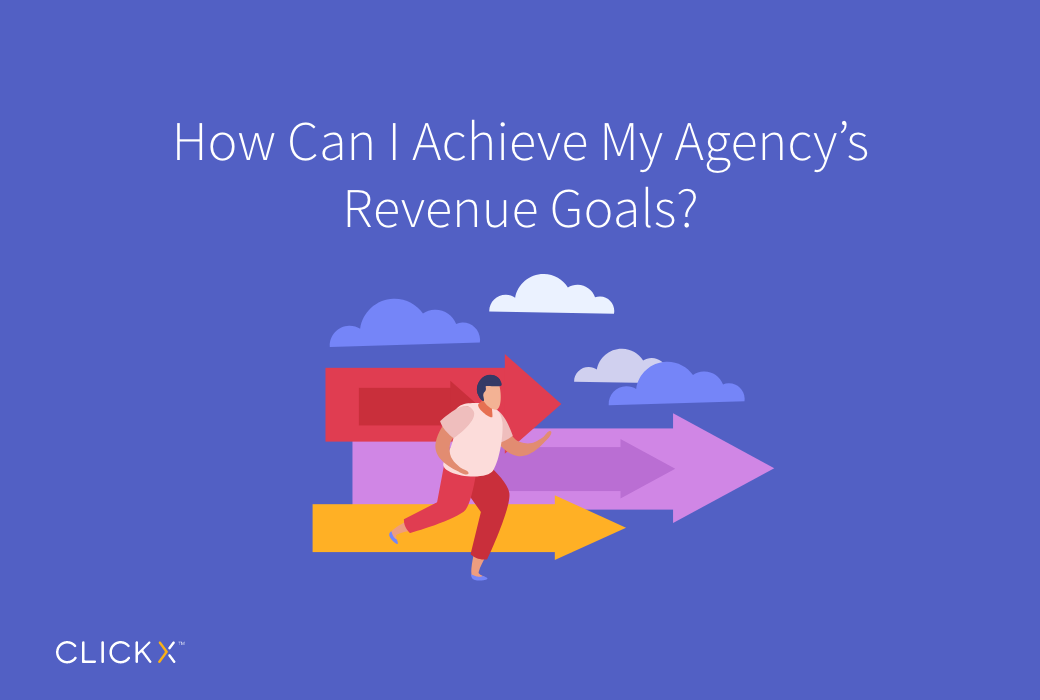 The agency owners were all very ambitious and revenue-driven. Sure we start our businesses for various personal reasons. But at everyone's core drive sits the burning desire to make more money.
My first advice to any agency owner who asks this question is to put their actual goals on paper. I want agency owners to start with the end in mind because if you don't know where you are trying to go, you will never know when you'll have arrived.
This little exercise is also great as it prompts you to think about why this goal is even there in the first place. Why do you want the money? Why that amount? Knowing your numbers helps you get clear about how hard you will have to work.
Some questions you might want to consider asking yourself include:
How would meeting more of your goals help you?
If you hit your revenue goals what will you do with the extra income? Will you use it to double down on your career or will you outsource more work?
What are the consequences for not achieving your goals?
Will you not be able to purchase the car you've been saving for or pay off college debt? Is the disappointment of not reaching your goals enough to motivate you?
How did you achieve your goals in the past?
Think about the time you bet on yourself, worked really hard, and then reached your goal. What kind of mindframe were you in to help you get there? What kind of tactics can you implement this time around to achieve success again?
What prevented you from achieving your goals?
In the past did you make excuses when you couldn't reach your goals? Was it life circumstances, like unsupportive family and friends or simply being too busy?
Who can help you achieve your goals?
We all need a trusted support system. Find your people. The ones that will inspire you and push you to reach your goals. No matter what.
There should be nothing else t
hat you work on other than that particular revenue goal. What I mean by that is, don't take another sales call – find someone else to do that. Don't worry about fulfillment – hire a consultant or white label partner to do that. Get rid of every distraction and focus on the goal. You're more likely to achieve it when it's vividly clear.
And a final question to think about is how are you going to reward yourself when you meet that goal? This little dopamine burst will keep you motivated for your future endeavors.
Check out more videos on our Youtube channel. Let us know what you've found useful and other tactics to close clients and finally kick your agency into high-gear!
Ready to See How Clickx Can Help Your Agency?
Reach out to our team where we'll get on a discovery call to assess your agency's needs and see if we can be the partner that can help you reach your goals.
Looking for a community to engage, learn, and grow with? Our weekly advisory board brings new agency owners, as well as those with 15+ years of experience together to tackle everything from winning higher-ticket clients, optimizing your time, and delivering tremendous value.