How to Sell Digital Marketing to Clients Needs vs Their Wants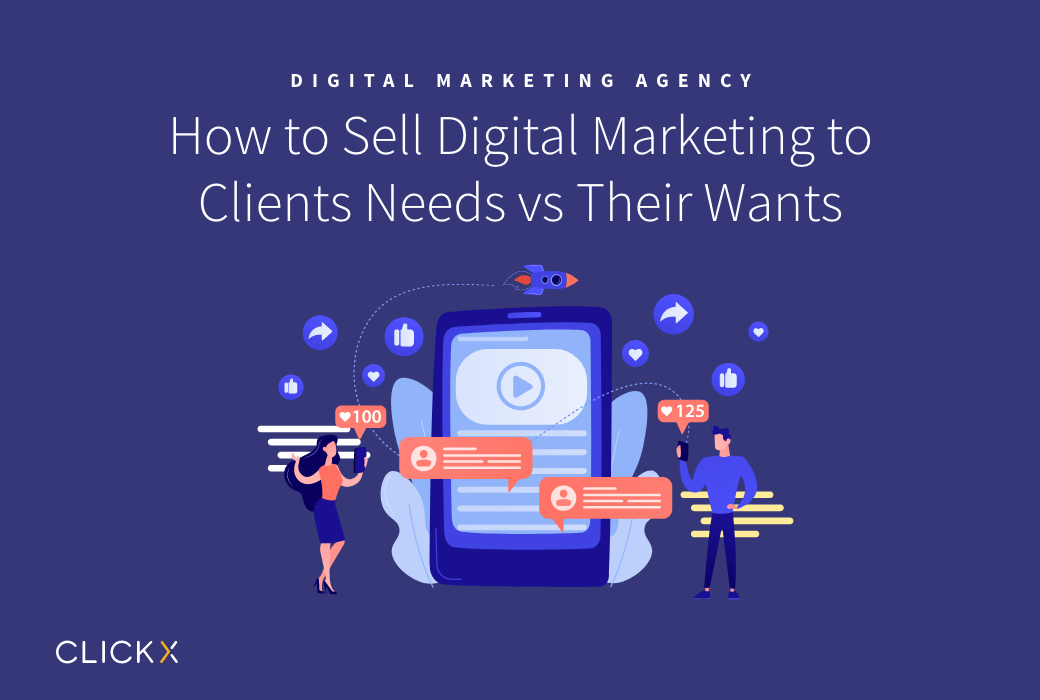 As a digital marketing agency turned white-label provider, we've held hundreds of discovery calls with both small to medium sized businesses. We've spoken to many agency owners wanting to evolve their digital marketing efforts. Over that time, we've quickly picked-up on the stages of development, what's worthy of an investment, and how to conduct a complete analysis to sell digital marketing services to clients.
There's often a disconnect between an agency owner and a client when assessing the steps needed to retrieve results. It's not necessarily that clients aren't willing to invest in marketing, but rather, they want results immediately and only want to include the barebones of your digital marketing tool kit.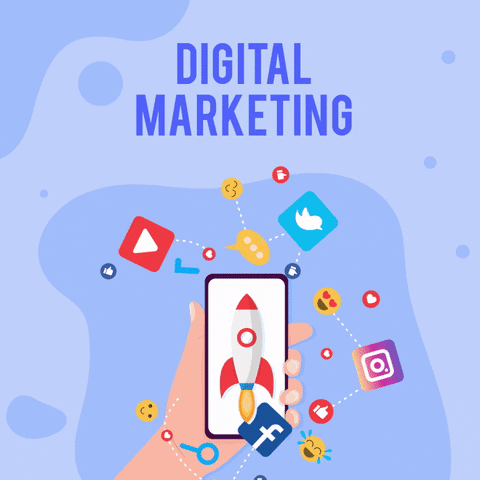 As consultative agency owners, we have to assess our clients needs and connect it back to their claim – what they want. Any pre-contractual meetings or discovery calls should clearly define the client's objectives. Both you (or your team), and the client should assess what has worked, what hasn't, and what needs to be done to reach the clients goals. Explain to your clients that by executing on the systems you will create for their business, they will have the bluebook and structure to continuously bring in new customers.
The Client Want vs The Client Need
Want: Immediate Pricing
Need: Make Informed Decision
Don't be surprised when getting on a call with a prospect if the first thing they inquire about is the cost. With the allotted amount of time business owners have, their motive is to quickly get pricing from you and then assess whether it's in their budget. As a consultant, we have to explain to clients that an informed decision is the only one that will allow them to spend their money wisely. We don't want them rushing because one price is $5,000 over $8,000.
Explain to your client the set-up fees, cost per click or acquisitions, and what they can expect as a return on investment. Convey at the beginning of the call, that after walking through your analysis and steps to follow, these important numbers will be discussed so they can then make an informed decision.
Want: Quick Fix
Need: Sustainable Growth
Prospects want a quick fix. Whether lead generation is lacking, their website needs an upgrade, or their SEO could use a boost, most business owners are under the impression that agency owners are handymen. Only it doesn't work like HVAC and a quick flip of a switch doesn't enable their ads to suddenly convert.
What business owners need to understand is that a quick fix is like putting duct tape over a pipe. Their problem will show up again. Deep research, sometimes trial and error, and consistently evaluating metrics are key to getting their business on the right track. Educate your client on what they will need so they can obtain sustainable growth, ward off competitors, and continue retaining customers.
Want: Brief Presentation
Need: Complete Solution
Another common scenario agency owners find themselves in is the "in 15-minutes solve my companies marketing problem," scenario. Not always feasible.
What needs to be taught to businesses is that a new system will have to be built to generate leads consistently. This process usually involves an end-to-end assessment of where they are driving traffic at each step of the purchasers journey. That could mean anything from building the initial ads, sign-ups, or creating new landing pages that convert.
Want: Limited Add Ons
Need: Call Tracking, Funnels, Landing Pages
A frequent request from clients will be to just purchase the bare minimum. They are under the impression that 'bells and whistles' are unnecessary but they are aware they'll need some marketing services.
The solution will be to provide a thorough analysis of the gaps your client has and then you can assess where they are falling short. It can be apparent if their website isn't great, but they also likely are not tracking where their customers go astray. They may not be using their funnels correctly or there are other places where driving traffic is not being optimized.
Want: Verification of Belief
Need: Data, Facts, Actual Returns
Because of the inordinate amount of information surrounding digital marketing, clients will come to you with what they've heard is working. A colleague, business coach, or competing business has used Facebook ads and so they want to see what they are all about. Oftentimes, they're on the call with you to get verification of their beliefs.
In reality, they need facts and data that will generate actual returns. Showing clients a few facts and figures regarding their shortcomings or even what your specific services could enhance for them, helps you put yourself in the drivers seat. Providing case studies of successful past campaigns can also add to the confirmation they need to partner with you.
Want: Take Time and Procrastinate
Need: Decide and Start Growing
No matter how much detail and proof you put into the pitch presentation, clients will spend weeks noodling over each detail.
The way to overcome this hurdle is to help clients understand that the sooner they start, the faster you can get to a solution. Throughout the presentation you have drawn the clear connection between your services and the outcomes they are looking for. Working with your agency over the next 3-6 months is going to help them get much closer to the transformation they need then procrastinating and getting no where.
Consult to Find the Right Solution for Clients
As you continue to set appointments with qualified leads, you will likely find out that client agendas don't always align with your own. Not to fault, clients want to optimize their time and make sure you are the partner that can deliver results. As the consultant, your job is to make sure they receive a comprehensive understanding of the work that is needed to get the business results they are looking for. It can be in details like call tracking, funnel optimization, or new creative that will set their business on the right track.
Create a sense of urgency for clients by conveying what will be gained or lost in 6 months if they move forward now. Your job is to help them make the MOST informed decision. Let your clients know you are on the same side as them, and only as a team, can you create the solutions to transform their business.
Looking for other actionable insights on growing your digital marketing agency? Check out this video on our Youtube channel. Let us know what you've found useful and other tactics you've used to kick your agency into high-gear!
Ready to See How Clickx Can Help Your Agency?
Reach out to our team where we'll get on a discovery call to assess your agency's needs and see if we can be the partner that can help you reach your goals.
Looking for a community to engage, learn, and grow with? Our weekly advisory board brings new agency owners, as well as those with 15+ years of experience together to tackle everything from winning higher-ticket clients, optimizing your time, and delivering tremendous value for clients. You'll get real-time audits, valuable insight to bring to your next client meeting, and an inside look at the best tactics, tools, and places for obtaining new clients and growing your agency!