Get a Stratospheric Search Ranking Using Social Media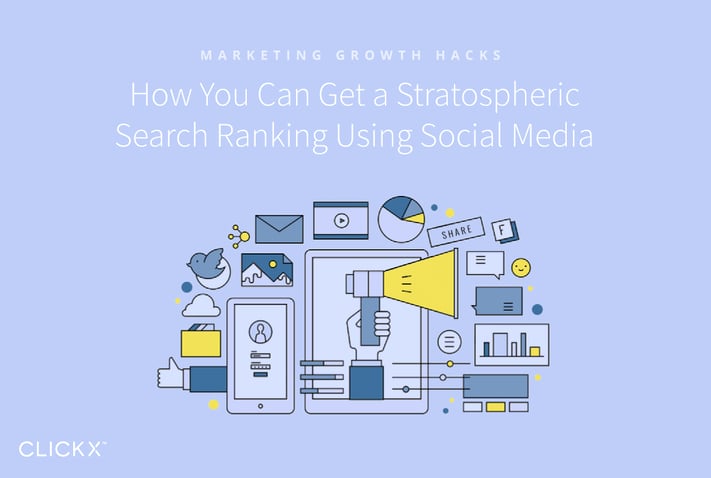 As a small business owner, you probably know how both Search Engine Optimization (SEO) and social media can help your business grow and attract new customers. However, the link between the two is often ignored. If you're not considering how SEO and social media contribute to one another, you may be missing marketing opportunities.
Social media can contribute to your search engine ranking in a number of ways. It can help you enhance your SEO strategy to attract new leads, through providing you with an opportunity to improve your number of links and enabling you to establish authority with your target audience. Through properly optimizing your social media platforms, you can achieve higher rankings and attract more attention to your content.
Let's take a look at how you can use your social media profiles to reach a stratospheric search ranking!
Key Takeaways:
Social media enables you to increase your number of backlinks, improving authority with search engines.
Your social influence is a factor in your content's placement in search engine results lists.
Each social profile should be uniquely optimized to display in a results list.
The Link Between Social Media and Search Engine Optimization (SEO)
Just about every piece of your digital marketing strategy is linked in one way or another, including your social media and Search Engine Optimization (SEO). While the connection may not be immediately apparent, social media helps improve your authority and establish a stronger presence. The more authority your content holds online, the higher your search engine rankings will be.
[Tweet "The more authority your content holds online, the higher your search engine rankings will be."]
When creating a social media strategy, many marketers only consider how they're connecting with their target audience. They forget to consider how each post or share can improve their search engine rankings as well. However, when you start to get strategic about the social media posts you're sharing, you'll start seeing your content closer and closer to the top of search engine results lists.
How You Can Get a Stratospheric Search Ranking Using Social Media (2 Key Strategies)
Now that you understand why these techniques are so important, let's look at two key strategies for using social media to improve your content's rankings on search engines.
1. Grow Your Backlinks with Social Posts
Backlinks are one of the most important ways to establish authority with search engines. Each backlink to your website acts as a stamp of approval for that content. The more backlinks you attract, the more authority the search engine will assume you have, and your content will be pushed closer to the top of results lists. However, backlinks can also be difficult to build, since they rely on other people's actions.
Social media provides a great opportunity for you to grow your number of backlinks, however. Since each social post with a link to your content counts as a backlink, you're able to quickly improve that number when your audience begins sharing your content. When you're creating great pieces that your audience will want to show their friends and family, you can get hundreds or even thousands of backlinks on each post.
This example from Neil Patel shows one way to use social media to develop a backlink to your website:

In order to improve your backlinks through social media, you need to focus first and foremost on creating quality content. The best way to improve your links is to do so naturally, encouraging your target audience to share your pieces organically. You can do this by creating a full social media calendar and consistently sharing new pieces of content, but you should also make it easy for users to post your content on their own profiles. Including share buttons on your blog posts is one way to do this.
2. Develop Your Social Influence to Establish Authority
When Google and other search engines consider what content they want to put at the top of a search engine results list, they're going to take a look at who is the most authoritative or credible within their community. This means they will look at your social influence, including your number of followers, when considering where your pieces should fall in their rankings.
Your social influence is determined by your reach, network influence, and amplification. In other words, what matters is the number of people you influence, how strongly you influence them, and the overall influence of your network. You can use a tool like Klout to help you determine what your social influence is online. That way, you can find out if you're doing a good job already, or if your approach still needs some work.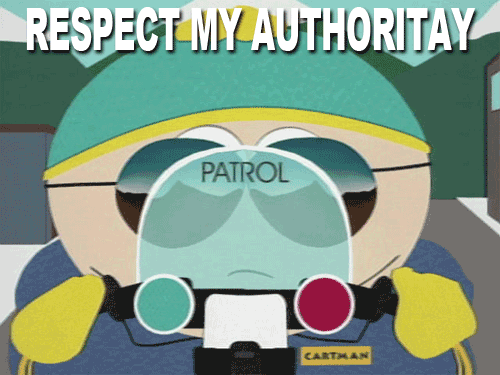 In order to improve your social influence if it turns out to be lacking, you'll want to look for ways to organically grow your audience and share more relevant content. The goal is to develop genuine connections with your target audience. While you may be tempted to pay for shares, followers, or re-posts, this can actually hurt your SEO. Instead, stay active, provide helpful and informative content to your followers, and engage in conversations. This will take some time, but will grow your influence organically.
Bonus: Optimize Your Profiles for Search Engine Listings
Your social media profiles can actually appear as results in search engine lists. However, each platform's profile will display in a different way. In order to ensure that your platforms are appearing in relevant searches, you need to optimize each profile depending on the content the search engine will display.
Trying to use a one-size-fits-all approach to creating your social media profiles could hurt your chances of ranking highly on search engine results lists. While you want consistency between your profiles, you also want to optimize each biography to fit the search engine and needs of the platform.
Google will feature different information depending on the social media site. For example, when displaying your Facebook page, Google will show your name, number of likes, and a short description pulled from your bio:

However, when displaying your Twitter profile, Google will show one of your recent tweets. In this case, your bio is important for appearing in searches within the Twitter platform, but optimizing it won't help improve your Google rank. Instead, you'll want to focus on optimizing the tweets themselves. Understanding each site's unique SEO profile is key.
Conclusion
Properly using your social media profiles to improve your search rankings can help you attract new leads more efficiently. However, in order to do so, you need to get strategic about the way you post your content and develop your profiles.
Let's recap the three things you should be doing to ensure your social media profiles are contributing to your SEO:
Use your social media posts to grow your number of backlinks.
Improve your social media influence to establish authority.
Optimize your profiles to appear in search engine rankings.
How do you think social media can help you improve your search engine rankings? Let me know in the comments section below!