Using Mobile Ad Retargeting to Your Advantage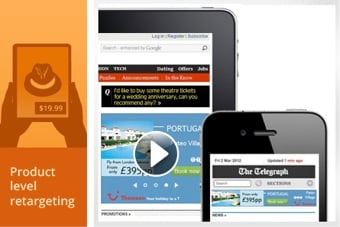 You may have already considered retargeting through desktop versions of websites, but how much have you focused your ad retargeting for mobile phones? With cell phone usage growing more than ever, it's hard to ignore the power of mobile retargeting, and your company will want to make sure your ads are optimized for mobile phones this year.
Don't Ignore Mobile Ads
According to PRNewswire, mobile ads can lead to an 18 percent increase in ad retargeting sales. They also reported that these sales can come up to 13 times faster than desktop retargeting, on weekends—prime leisure time—conversions only drop 6 percent (compared to desktop's 30 percent).
What does this mean for your business, though? It's time you start considering a mobile ad campaign. This isn't just a question of capturing the smartphone market, either—with tablets more popular than ever and frequently dropping in price, mobile is only getting more critical to your overall ad-buying strategy.
Mobile Optimized Ads
While your website may already be responsive and mobile ready, how are your ads?
Many mobile phone ads are just plain text, but to make yours stand out, try a more engaging design. Ad retargeting is predicated on recapturing someone's attention, and an eye-catching design that looks great on small screens is the perfect way to do it.
Looking to the Future
One relatively new trend in mobile ads is retargeting users based on the apps that they use. Because apps are almost exclusively used for mobile and tablet—and because both smartphones and tablets are continually growing in popularity—it would make sense that ads in apps could work for you. However, consider where you think your customer base would largely be coming from. What apps are they using? And in which ones should you be buying ad space? In-app advertising is still relatively new, and it may not be right for every business. Because you want your retargeting ads to be focused on your consumers, you need to consider the medium they are using. That way, you will be more likely to reach them.
Has your business considered mobile devices for ad retargeting? What were your results? Let us know by leaving a comment below.