What is Your Approach to Improving and Increasing Traffic?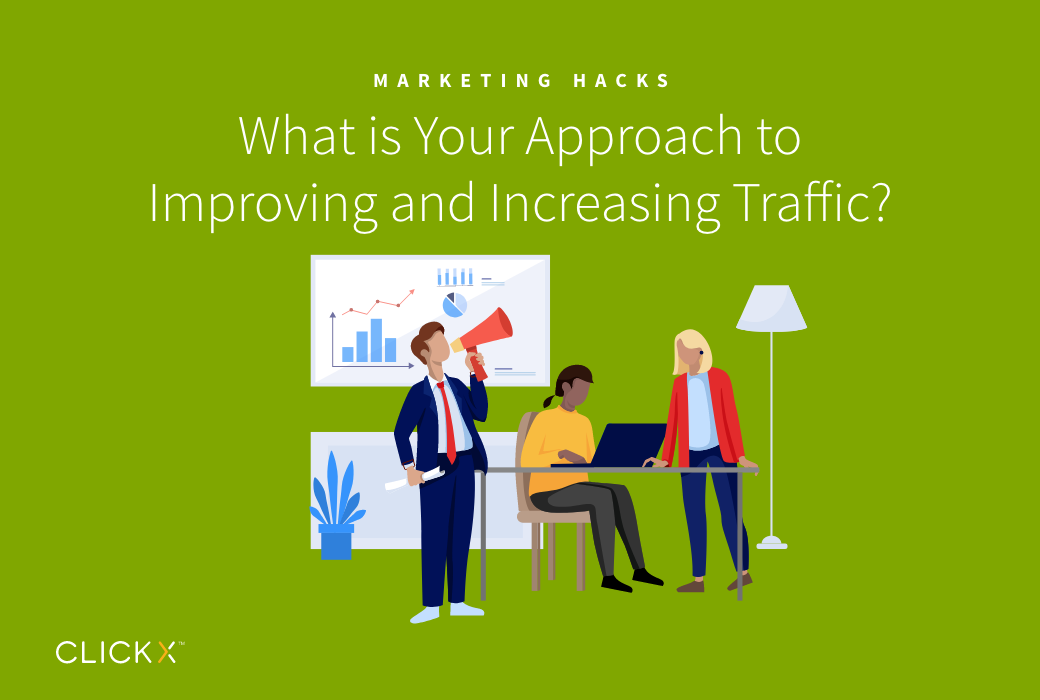 If you've been in the agency game as long as my team and I have been, you know that SEO has changed drastically. Increasing traffic means you have to constantly be making changes. Ten years ago you could focus on one key word, use it enough time, may add in a link to two and tada! Google has you ranked as the #1 article. However, ranking on Google with ease is a thing of the past.
So now the big question becomes, if it's already a challenge to be on the first page of Google, what can you expect for the niches that are already highly competitive? Unless you are a big brand with A LOT of money, it's just not looking good for you. However, the good news is Clickx runs on Data. With each new change, our nimble team acts swiftly. OUr strategy means we evolve with the industry.
How do you know your agency is going to be represented in the best possible way? Let's discuss them below.
Stay Ahead of Trends
To truly stay on top of the ever changing landscape of digital marketing, Clickx takes a 5-tier approach. Not only are we looking for fast rules and lines but we also draw inspiration from daily trends on social media and look to experts both inside and outside of our team to predict what the next 3-month and 3 years will look like for each of our partners' clients.
Listed below are just a few of the things we have our eyes on at all times.
Social media

.

Movers, shakers, and influencers above and beyond help us gather data on what's trending upwards and what's just a fad.
Trade associations and industry conferences.

Our team is involved with some of the top experts in digital marketing to learn about the very best practices.

Google Alerts.

Whether we are tracking a specific product or service area, watching what the competition is doing or just staying up-to-date on content published about a business, Google Alerts help us respond quickly.

Industry blogs and newsletters.

There is WEALTH of knowledge on the internet and if you tried to tackle it all you'd spend the next 5-years doing so. We know how to scan for the best and most trusted content so you can act on what's important.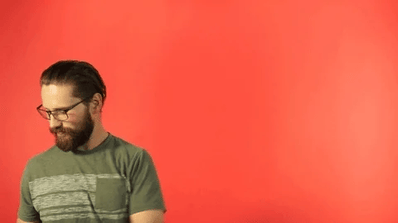 Fix Content or BackLink Issues
As you may know, SEO can be strongly increased by the use of strong backlinks. However, as the changes of SEO have shifted so quickly many websites are left with outdated links that don't actually go to a website or aren't doing anything to increase their ranking.
Our team of public relationship professionals know how important it is that your link's go to CREDITED websites that count – anything else and you're just wasting your time.
Revamping Old Websites
So many clients come to us with outdated information. There's nothing wrong with a brick and mortar shop that hardly sees any website traffic in the first place – don't fix something if it aint broken right? The problem is so many business owners don't know what they are missing out on!
Two huge problems we see with old websites is that they are not built on proper hosting sites. If you truly want to educate your customers, then a blog – properly hosted on WordPress – is a great place to get traffic (and new customers) to your site. Secondly, customers are not using a proper customer relationship management tool. There is SO MUCH data they could be collecting on potential customers that drop off or leave abandoned shopping carts. When you learn to organize this information you can make the educated and necessary changes to turn prospects into customers.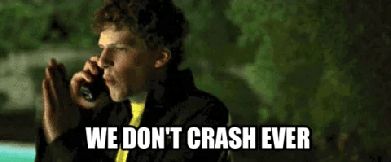 Looking for other actionable insights on growing your digital marketing agency?
Check out this video on our Youtube channel. Let us know what you've found useful and other tactics to close clients and finally kick your agency into high-gear!
Ready to See How Clickx Can Help Your Agency?
Reach out to our team where we'll get on a discovery call to assess your agency's needs and see if we can be the partner that can help you reach your goals.
Looking for a community to engage, learn, and grow with? Our weekly advisory board brings new agency owners, as well as those with 15+ years of experience together to tackle everything from winning higher-ticket clients, optimizing your time, and delivering tremendous value.