How Clickx Makes Analytics and Reporting Simple for Your Agency
Just about every marketer understands the importance of analytics. From measuring how well you're reaching your target audience on social media to understanding how traffic is getting to your website, analytics can provide you with a number of insights about your marketing campaigns. However, making sense of what the various forms of analytics are telling you can be difficult.
Fortunately, making sense of analytics and reporting is easier than ever with Clickx. Through the various analytic tools Clickx provides, you can actually save time and resources—allowing you to focus more on the tasks you do best. From Web Analytics to Call Analytics, Clickx can provide you with a complete overview of the numbers and metrics you need to know to be more successful at marketing.
Let's take a look at how these analytics features work, and see how they can help you improve your marketing plans!
Key Takeaways:
Analytics help you understand how your marketing is connecting with your target audience.
Clickx offers Web Analytics, Call Analytics, and Social Analytics features
Knowing how various analytics apply to your campaigns can help you develop long-lasting relationships with your audience members and customers.
Why Analytics Are So Important to Marketing
Tracking analytics is crucial for just about any business. As an inside look into how successful your marketing is at connecting with your target audience, analytics can help you identify if your campaigns are helping you gain more leads and customers.
Not all analytics are of equal importance, however, and the ones that matter to you will depend on your unique circumstances. When deciding which analytics to measure, you'll want to take a look at the campaigns, techniques, or channels you're using to market your business. Consider the goals you've established, and what information you need to know to determine whether or not you're moving closer to achieving those expectations. That will tell you which metrics are most valuable.
[Tweet "Measuring analytics can help you identify if your campaigns are helping you gain more leads."]
How Clickx Makes Analytics and Reporting Simple
In the past, there were a number of different software programs that could pull analytics reports, depending on what information you were looking for. However, this made the job complicated and time-consuming.
Now, you can simply use Clickx, which gathers everything you need to know in one convenient place. Through our Clickx app, you can track web analytics, social analytics, and call analytics, enabling you to gain a complete overview of your marketing campaigns.
Let's take a deeper look into what each of these analytics features can provide.
Clickx Web Analytics
Clickx's Web Analytics feature provides you with insights about your company website, including what pages are popular, how visitors are getting to your site, and how long they're sticking around. You'll learn what sources are directing traffic to which pages, what source is most popular, and whether or not your visitors are choosing to browse multiple pages once they arrive at your site.
While understanding these metrics is important, it's more crucial that you know how to apply each of them to your marketing strategy. Your website acts as a hub for everything you do online, and many of your marketing strategies will push your target audience back to your site to get more information, engage, or even make a purchase. Clickx Web Analytics can give you insights about what social media pages are the most popular, whether your SEO keywords are making an impact, and even if your calls-to-actions are strong.
To access these analytics within the Clickx app, you'll want to log in and select the Analytics tab along the side. Select the Web Analytics subcategory. and you'll be presented with an overview page just like the one featured above. You can visit different categories, such as Top Pages, Referrals, Campaigns, and Goals, to dig a little deeper into your audience's online behavior.
Clickx Social Analytics
Although your web analytics can tell you a bit about how well your social media campaigns are doing, they won't tell you much about your post-by-post success. This is where Clickx's Social Analytics feature can come in handy. With Social Analytics you can see the basics, such as the amount of reach and engagement you're getting on your posts. Plus, you'll also learn whether or not those connections are meaningful, and how they're contributing to your growing business.
Social Analytics enable you to look deeper into the success of your individual posts, as well as your overall strategy. While you want a high amount of engagement from your social content, it's more important that you're getting attention from the right people. Clickx Social Analytics can help you measure the strength of the social engagements you're seeing, so you have a better understanding of whether you're reaching your target audience.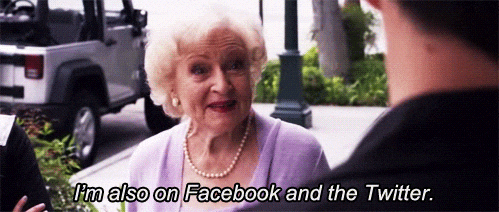 To access your Social Analytics in the Clickx app, you'll want to log into your account and select the Social tab along the side. Next, you'll choose the Publishing subcategory, and select Analytics across the top. You will then be presented with various analytics relevant to your social posts.
Clickx Call Analytics
Even though the internet makes it easy for customers to reach out online, many still choose to pick up the phone when they need more information or are considering making a purchase. However, it can be difficult to track how these individuals are finding your phone number and what is persuading them to reach out, meaning you may not know which campaigns are attracting high-quality leads and which are not. Clickx Call Analytics can help you monitor this valuable information.
Clickx Call Analytics gives you the opportunity to track calls from a variety of sources, including Google AdWords, referrals, and local sources, just to name a few. By generating different numbers that you can use with each unique campaign, Clickx allows you to track the source of your calls. You can then see who each call was with, how long the call lasted, and its status. This can help you identify which campaigns are generating the most call leads, and tweak your strategies to get more attention or attract more qualified leads.
To access your Call Analytics within the Clickx app, you need to select the Analytics tab along the sidebar, the same way you would to access your Web Analytics. However, you then want to select Call Analytics as the subcategory, where you'll automatically be brought to an overview page like the example featured above. From there you can see how many leads per day you're getting, whether those leads are unique or repeated, and what the status of your various calls are.
Conclusion
When you're trying to determine whether or not your marketing campaigns are successful, the best place to look is at your analytics. However, you need to understand how to read and apply that information if you want to improve your campaigns.
Let's recap the three kinds of analytics Clickx can help you track and why they're important:
Web Analytics enable you to see what web content your visitors are engaging with.
Social Analytics provide you with insights into how social posts are translating into leads and customers.
Call Analytics tells you which campaigns are encouraging leads to pick up the phone.
Which of these three analytic reports do you think will be most beneficial to your company? Tell us your thoughts in the comments section below!
---
Solomon Thimothy is the Co-founder of Clickx, a Chicago-based white label digital marketing platform. He has been in the agency space for over a decade and has helped 100s of entrepreneurs build 7 and 8 figure agencies. He helps agency owners on a 1:1 basis to scale sales and fulfillment. Follow him on twitter @sthimothy