How SEO Can Solve 2 Crucial Marketing Issues for Professional Service Businesses
The professional service industry typically involves a lot of personal connections. Whether your potential client is searching for a new doctor, an attorney, or even an accountant, they'll want to work with someone they know they can trust. Unfortunately, that trust can be difficult to establish over the internet.
Creating a certain level of credibility online is crucial for any professional service business. Through establishing trust, service providers can improve their image and attract more high-quality clients. The best way to accomplish this is with a strong Search Engine Optimization (SEO) strategy, so you can be sure potential clients are able to see your content and get the information they need to make informed decisions.
Let's take a look at some of the most important solutions a solid SEO strategy can provide for service businesses!
Keep reading to find out how.
Exclusive Download: You can download this article and save it for later!
Click here to save this guide as a PDF!
Key Takeaways:
Positive online reviews can increase your credibility with potential clients.
You can use content to build trust and authority.
Local searches can help your professional service company get noticed.
1. Increase Credibility with Positive Online Reviews
Online reviews are important to any service business. Because 88% of people trust online reviews just as much as they trust personal recommendations, a potential client is going to jump online to check out your profile before deciding whether or not to work with you. However, online reviews are also important for your SEO strategy.
When a customer or client is researching a professional service business to hire, they're only going to want to consider those who have given above-average service to their past clients. To help them find the companies that go above and beyond, Google and other search engines will push profiles with a high number of online reviews to the top of their search results. Those with negative reviews (or no reviews at all) are pushed further down the list, making it more difficult for customers and clients to find them.
To increase your chances of appearing at the top of a results list, you need to focus on getting high-quality positive reviews, like the above example from HubSpot's Yelp page. Not only are these reviews helpful to potential customers and clients wanting to hire a well-recommended professional service company, but they're also crucial for your SEO strategy. If you can consistently show search engines that you're delivering a quality service to your customers and clients, they'll be more likely to suggest your profile to others.
When it comes to increasing your number of online reviews, you want to be strategic about how you ask your customers to leave a positive note. If a search engine or review website believes you're being fraudulent in the way you secure your reviews, you may be penalized. This means you'll want to encourage your customers to get online and say something nice without it appearing that you're putting too much pressure on them, or that you're falsifying reviews yourself.
2. Build Trust and Authority Through High-Quality Content
When a potential client knows they're going to need to hire a professional service provider, they enter a research phase. In addition to looking at online reviews, clients and customers are going to look for information that reinforces their trust in your business. In short, it encourages the idea that the company they're researching is an authority figure in that space. However, if that content isn't prominent in Google searches, they may get pulled to a higher-ranking competitor.
[Tweet "Content that doesn't rank well won't be seen – meaning you could lose out to a competitor."]
Not only does quality content ensure potential customers and clients are able to get the information they need to develop a foundation of trust in your company, it can also make your business more prevalent, enabling you to attract more customers and clients. Creating different kinds of content, including videos, infographics, articles, and more can contribute to the authority you're establishing – both with your clients, and with search engines.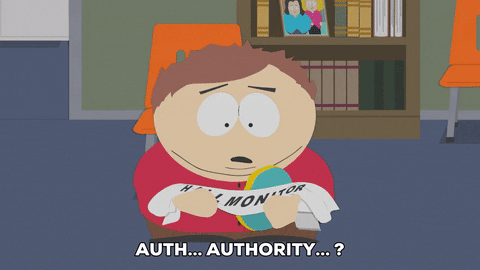 When it comes to your SEO strategy, your content is one of the most important components. For starters, it gives you an opportunity to keep your website updated and create something that search engine crawlers can comb through, meaning a potential search ranking boost. Also, when your content is highly shared and viewed by members of your target audience, you'll receive an additional boost for creating helpful articles and other content.
In order to create content that improves trust and authority while also improving your SEO, you need to develop blog posts, videos, and other bits of information that answer questions your audience needs. By putting your reader first, you can better attract—and hold—their attention. The other pieces will then fall into place naturally.
Bonus: Get Noticed in Local Searches
For many professional service providers, such as doctors and lawyers, physical restrictions prevent them from offering their services across the entire country. Unlike larger companies with a global shipping reach, service providers often have to target the distinct areas where their potential clients live. Anyone outside of those areas simply isn't a member of their target market.
While some companies may feel that limiting their marketing to a specific area hurts their chances of attracting new clients, it can actually provide a boost in leads. After all, when you're trying to market a local business nationally, you're thinly spreading your time and money. Since the majority of individuals who come in contact with your marketing in that scenario will never be able to visit your business, you'll have a low Return on Investment (ROI).
Creating an SEO strategy that prioritizes local searches may limit the number of people who see your content, but will increase the number of high-quality leads you can acquire. When you connect your information to your specific location, the individuals exposed to your marketing are more likely to actually visit your business. The pool of viewers may be smaller, but they're much more qualified.
A local SEO strategy usually involves adding specific keywords that include the city or area that you're trying to serve, enabling you to appear in searches like the example above for "attorneys in Chicago". Professional service providers with various locations or branches would need to create a specific SEO strategy for each area they're trying to serve. Adding location-specific keywords to page titles, headers, and blog posts can help improve your chances of appearing in local or 'near me' searches.
Conclusion
If you're trying to market your service business online without an SEO strategy, you'll probably struggle to attract high-quality clients. Since SEO can help you get in front of the right people and provide them with the information they need to become clients, you want to ensure you're doing all you can to attract their attention.
Let's recap the three marketing solutions SEO can provide to professional service businesses:
Use SEO to boost online reviews, establishing credibility for your company.
Build trust and authority with SEO content.
Use local SEO keywords to get noticed in local searches.
Which of these solutions do you think will be most beneficial to your company? Let us know in the comments section below!
---
Solomon Thimothy is the Co-founder of Clickx, a Chicago-based white label digital marketing platform. He has been in the agency space for over a decade and has helped 100s of entrepreneurs build 7 and 8 figure agencies. He helps agency owners on a 1:1 basis to scale sales and fulfillment. Follow him on twitter @sthimothy