5 Ways to Beat your Competition at SEO
In SEO today, most people will know that it takes an awful lot to stay ahead of your competitors to maintain a higher search engine ranking. Improving your website continuously and monitoring the competitors' SEO strategies are essential if you are planning to win the race.
If your rivals have passed you in the rankings, then you should consider the following tips: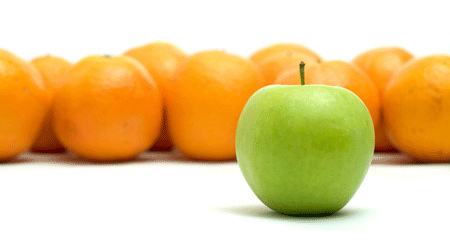 1. Give Your Content Creation More Attention
In the competitive industry of digital marketing, webmasters are fully aware that they need to be highly creative constantly. It does not matter what kind of SEO you are pursuing; it could be a digital marketing strategy or PPC. The crucial aspect of it all is that you always have to use quality content and the correct amount too.
By adding fresh, relevant content often, you will ensure that the search engines find a liking in your website. Not only will the search engines love it, but so will the people that visit and read your website as well. People share high-quality content of value more easily, and this can lead to viral sharing, which is extremely effective in raising your traffic numbers through the increased number of backlinks that are created externally. It further enhances all your SEO efforts as well.
2. Plan Keyword Targeting Carefully
While creating content, it is vital to pay extra careful attention to the specific keywords that you are targeting. You might reach the top of the ranking for a particular keyword, but you need to work hard to maintain that top spot. Turn your focus to the search queries in your industry that collect the highest traffic totals.
By using Google Webmaster and Google Analytics, you can access all the relevant traffic information for certain keywords and phrases. Make use of the keyword phrases that are producing the top number of conversions.
3. Stay Up To Date with SEO NEWS
As you know, the field of SEO is always busy changing, especially now. Ensure that you are always aware of the newest techniques and strategies that are being implemented. Make the time to monitor all relevant SEO news online. Take action as soon as there are any major developments or changes taking place in SEO. Stay one step ahead of your competitors.
4. Monitor Backlink Profiles of Competitors
You have to constantly monitor your own backlink profiles, but it is important to keep on monitoring your competitors' backlink profiles too. Look out for any changes that are possibly taking place in their backlink building strategies. You will find that the best SEO strategies are usually created from something that is not known publicly. Tools such as Majestic SEO can help you with the monitoring of your closest rival's SEO approaches.
5. Monitor Your Competitors' SEO Activities
Furthermore, you need to continuously monitor the on-site search engine optimization tactics of all your main rivals. The moment that one of them makes any dramatic changes to their tactics, you will know that either they have discovered a new and more effective strategy, or that they might be busy updating some of their website pages because of a penalty they received from search engines. The fact remains that you need to keep your eye on them constantly, as all the information you gather can improve your own SEO results in the end.
Summary
Holding on to your top ranking spot or improving your current rankings in the search engines is always going to be a tough job, but by utilizing this useful advice, it surely becomes much easier. Using these tips will not only allow you to stay in the SEO race, it can even prove to help you move ahead of your competitors.