Bolster Your Agency's Client Base with Clickx Features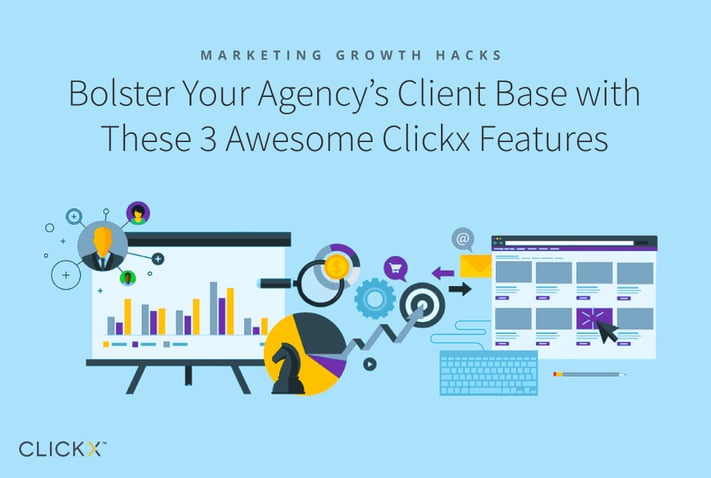 Attracting, converting, and retaining clients is the most important part of creating a successful agency. If you're unable to effectively grab the attention of your target audience, convince them to purchase, and please them enough to keep them coming back for more, you'll struggle to get your agency off the ground.
Fortunately, the Clickx app provides a number of tools that can help bolster your agency's client base. When you use the its Keyword and Content features, for example, you can improve your Search Engine Optimization (SEO) strategy and hold your audience's attention for longer. Additionally, you can use the Retargeting feature to reconnect with missed opportunities.
Let's take a look at the awesome Clickx features that can help you grow your agency's client base today!
Key Takeaways:
The Clickx Keywords feature can help you identify the keywords that are bringing the most leads to your website.
High-quality content enables you to attract, engage, and convert more leads.
Developing a campaign with the Clickx Retargeting feature helps you reconnect with leads who have already expressed an interest in your brand.
Search engines are one of the most powerful tools for bringing new leads to your business. However, if you're not targeting the right keywords, it can be incredibly difficult to increase your visibility online. In order to improve your Search Engine Optimization (SEO) strategy, you need to track how well your current keywords are performing.
Fortunately, the Clickx Keywords feature can help you monitor where your content is ranking on various search results pages. This feature is located beneath the SEO tab in the Clickx app. There, you can see an overview of all your keywords, including a breakdown of the number of individuals searching for each one. You can even view the number of keywords you're ranking for broken down by month:

The Clickx app helps you adjust and refine your keyword strategy to ensure that you're reaching the right audience. This is because it tells you which keywords are bringing in new leads and which are falling short. Consequently, you can determine if you need to research alternative options to get your content noticed.
Your content is a vital part of attracting new leads and holding their attention. If you're not producing high-quality material that your target audience wants to engage with, your brand will be ignored online. However, if you don't have the time or skill required to create awesome content, this aspect of your marketing can be a real challenge.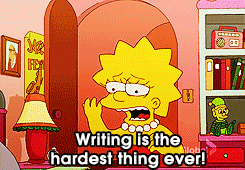 To solve this problem, the Content feature within the Clickx app enables you to outsource your content creation. By handing your content off to an expert, you can ensure that you're producing the best quality content possible for your target audience. You can order, review, and edit your content easily through the Clickx app, by selecting the Content tab in your dashboard.
[Tweet "Clickx makes it simple to produce interesting, informative, and entertaining blog posts."]
It's never been simpler to produce interesting, informative, and entertaining blog posts that convert leads into clients. When you use the Content feature, you can attract the attention of new leads, educate them about your products or services, and convince them to make a purchase. What's more, you'll be saving valuable time you can devote to promotion and other key tasks.
3. Reconnect with Missed Opportunities Through the Retargeting Feature
While the internet makes it easier than ever for customers to buy goods and services, that is far from its only purpose. When customers log in to social media or browse the web, they're not always thinking about making a purchase. This means a high-quality lead may visit your site before they're ready to buy, only to leave without truly engaging.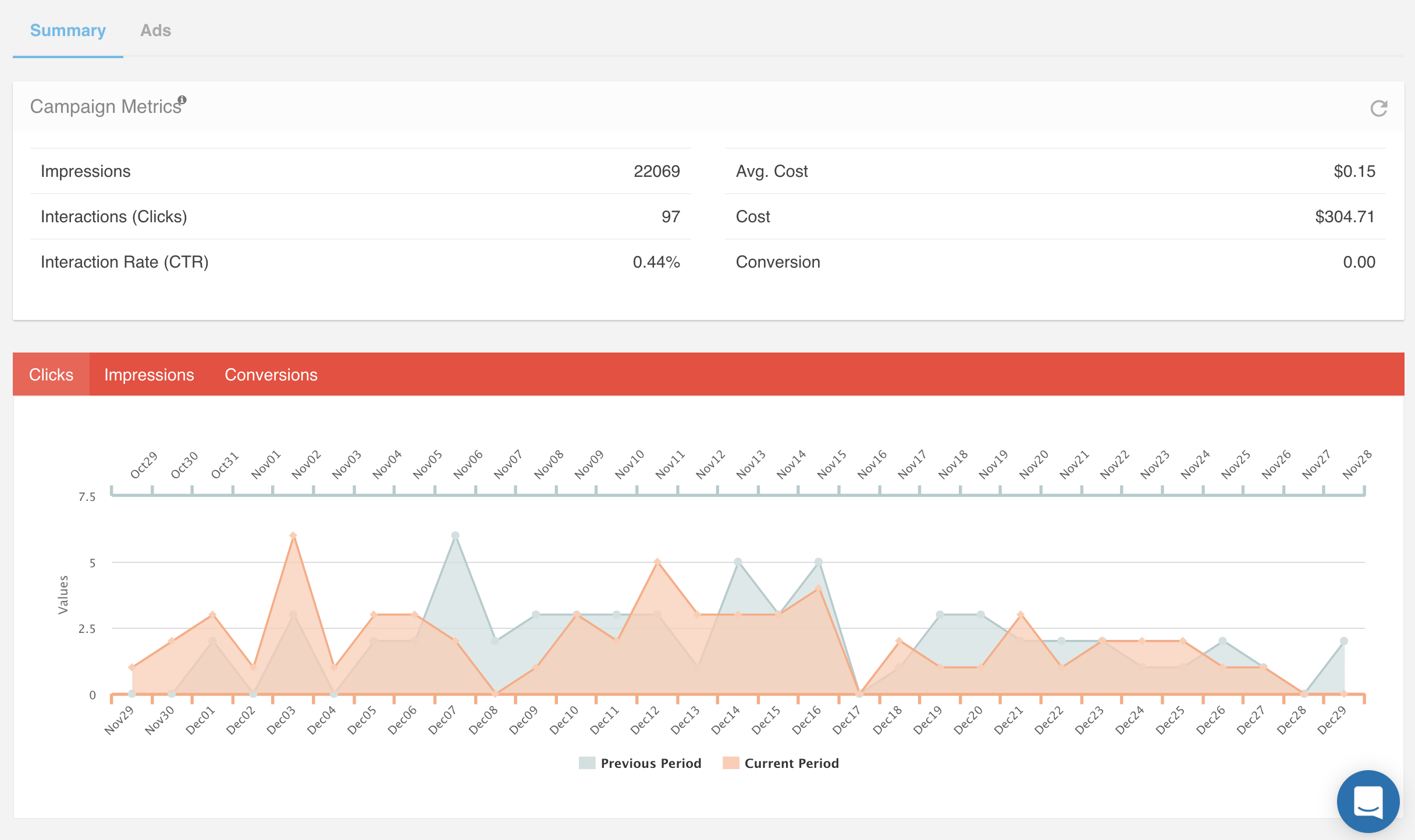 The Clickx Retargeting feature, shown in the example above, enables you to reconnect with missed leads by placing your ads in front of them a second time. By re-engaging individuals who have already expressed an interest in your brand, you're spending your effort where it's most likely to succeed. This increases your return on investment, which is the most important metric for creating strong client relationships.
When using the Clickx Retargeting tool, you'll want to focus on improving your relationship with these potential leads. You can convert more leads through retargeting by designing ads that stand out, make a compelling offer, and use individualized content.
Bonus: Track Your Marketing Success with the Analytics Features
In order to increase the number of leads you're converting into customers, you need to monitor how well your content is connecting with your target audience. When you better understand which parts of your website are attracting attention and properly educating your visitors, you know which content topics or styles to focus on in the future.
The Clickx app offers two kinds of analytics you can monitor: Web Analytics and Call Analytics. Web Analytics can provide you with a lot of information about your website, including which posts are most popular, how long visitors are spending on your website, and what sources they're arriving from: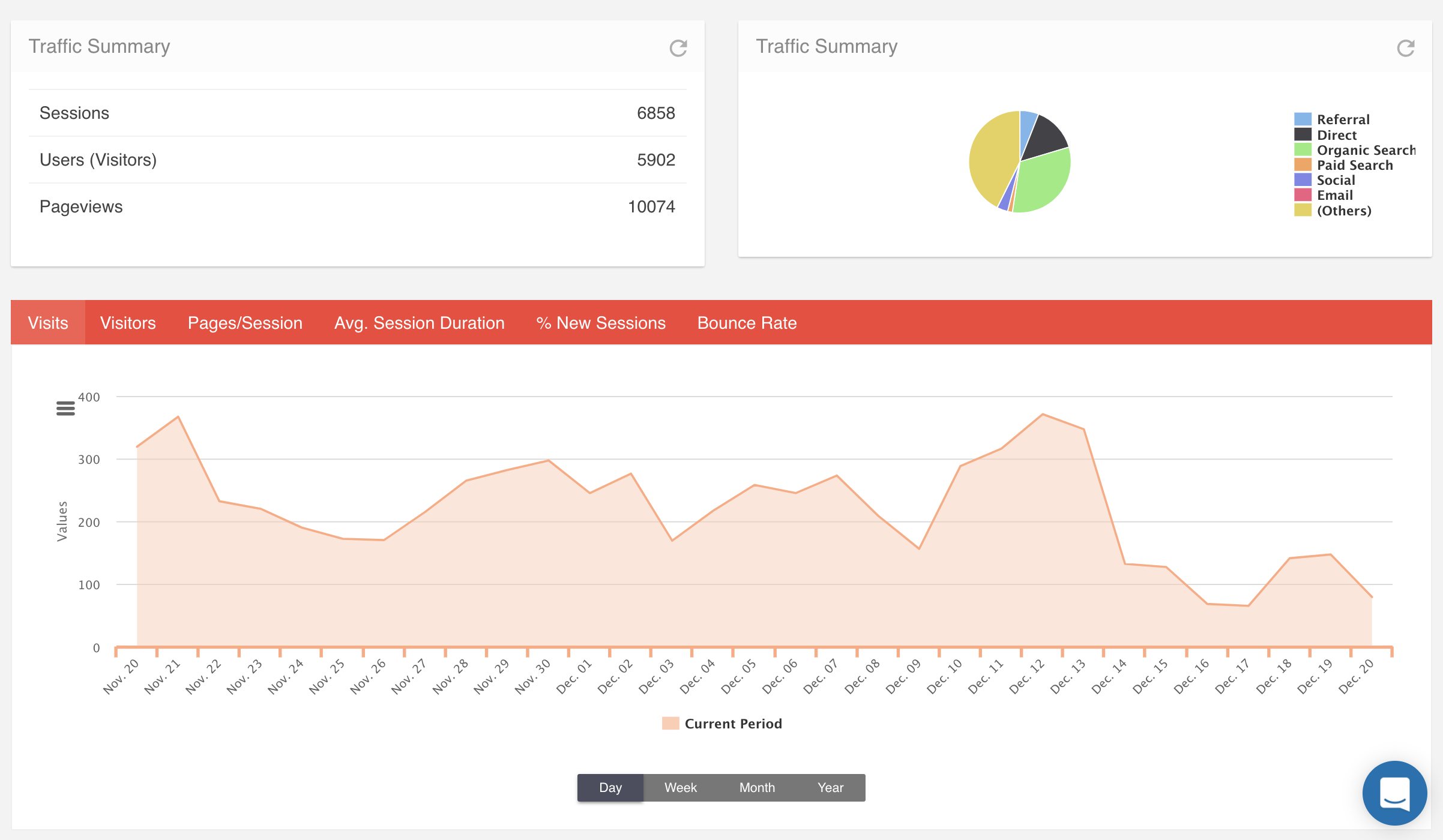 Call Analytics, on the other hand, helps you track the success of your sales contacts. With this tool, you can identify where callers are coming from, and monitor what part of the sales cycle they are in.
Using both forms of analytics can help you improve your client conversion rate. When you properly track how your content is converting, you're able to identify any holes where your leads may be falling out of the sales process. You can then change your content strategy to ensure that you're providing adequate information at each stage of the buyer's journey, reducing the number of leads who get lost along the way.
Conclusion
Successfully converting your leads into customers is challenging if you're not investing in the right tools. However, when you use the Clickx app's many features to improve your relationship with your leads and customers, you should start seeing a higher return on your investments. Keeping track of vital metrics tells you what efforts are succeeding. It also identifies areas for improvement, so you can convince more leads to convert.
Let's recap the four Clickx features you should be using to bolster your agency's client base:
Use the Keywords feature to improve your search rankings and attract new attention.
Make a stronger first impression by outsourcing creation through the Content feature.
Reconnect with missed opportunities via the Retargeting feature.
Use Web Analytics and Call Analytics to track how well your content is converting.
How do you think these features will expand your client base? Let me know in the comments section below!