3 Clickx Features That Give Agency Achieve Hulk-Sized Growth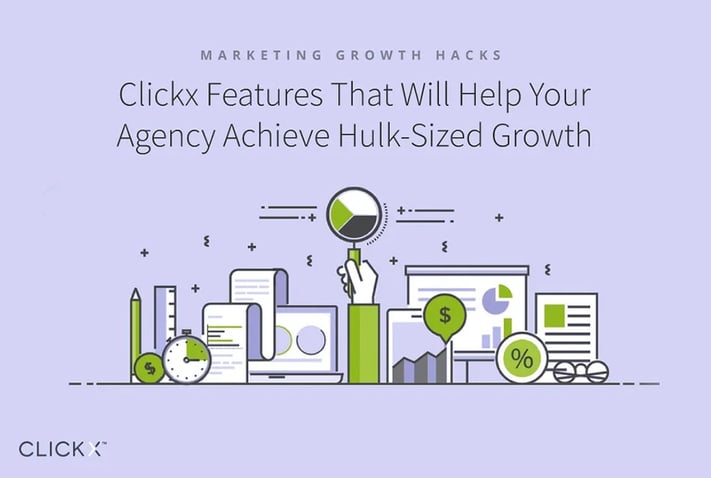 Whether you're new to the business world or your agency has been around for years, chances are you're always looking for better ways to attract customers. Unfortunately, it isn't always easy to achieve sustainable growth. Without the right insights and information, you may struggle to really connect with your target audience and build a presence online.
To grow your agency, you need to be using the right tools. Fortunately, Clickx offers a number of features that can help you reach a new level of growth. From the Website Grader to our in-depth analytics options, Clickx can help you access the information you need to attract high-quality leads and expand your agency.
Let's take a look at some of Clickx's best features for skyrocketing your growth!
Key Takeaways:
The Clickx Website Grader provides insights on how well your strategies are performing.
Retargeting ads with Clickx enables you to reach leads who have already connected with your brand.
Measuring your analytics using Clickx can help you refine your marketing messaging, and make a better impression on your target audience.
1. Improve Your Image With the Website Grader
Your website often shapes the first impression new leads have of your brand. If it does not clearly explain who you are and what you can offer as a company, they're likely to click away to visit a competitor instead. This means that in order to grow your agency, your website needs to be up-to-date, easy to use, and properly optimized.
Fortunately, the Clickx Grader can help you find the areas where you need to improve. This tool offers you a third-party opinion on how your company page is appearing online, and whether or not your Search Engine Optimization (SEO) strategy is successful. Through seeing your website's overall score, you're able to better understand how it stacks up against your competition. Plus, you'll learn more about how your target audience perceives your site, and whether it meets their expectations. From there, you can make adjustments to improve your online image.
The Clickx Grader can also help you identify any SEO factors that may be holding you back. It will look at your content, links, on-page optimization, and more. Then, it will let you know how your SEO strategy compares to other sites. You'll see exactly what areas you can improve on, and how to do so. When you make these changes, your SEO will become more successful, and you'll be able to attract more leads.
2. Reconnect with Leads Using Retargeting
Unlike traditional ads, retargeting focuses on gaining the attention of individuals who have already expressed interest in your content or company. By bringing them back to your website, you enable them to pick up where they left off. Then, they're able to learn more about how what you offer can solve their problems. When you use retargeting ads successfully, you can keep more leads in your sales funnel and close more deals.
The Clickx retargeting feature enables you to remind previously interested users about your website, company, or services. Within the retargeting section of the Clickx tool, you can track and evaluate how strongly your ads are resonating with your audience. Plus, you can see if they're bringing potential leads back to your business. Using these insights, you can make adjustments to your retargeting strategy to establish stronger connections.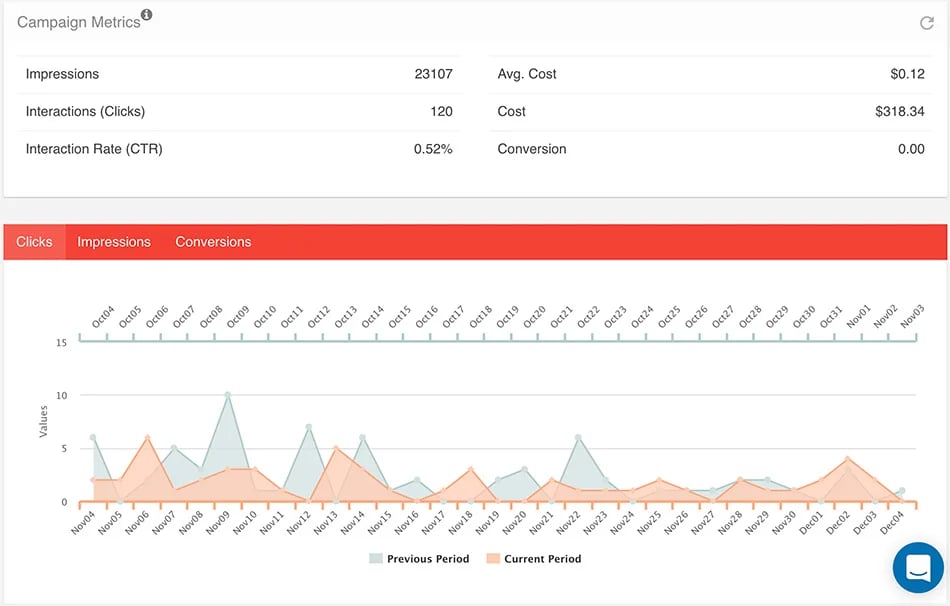 As you can see in the example above, the Clickx retargeting feature provides you with an overview of how well your ads are performing. In one place, you can see how much you're spending, how many leads are converting, and the number of impressions your ads are getting. With this information in hand, you can fine-tune your retargeting strategy to reconnect with past leads. Through ensuring that none of your leads fall through the cracks, you'll be able to grow more effectively.
3. Use Analytics to Measure Success
In order to grow your business online, you need to understand what progress you're making so far. To help with that task, you can use the Clickx's analytics features. This provides you with an in-depth look at who is coming to your website, how they are getting there, and what they're doing when they arrive. Through understanding your web visitors' behaviors, habits, and preferences, you can adjust your marketing strategy to establish better connections.
[Tweet "Understanding your visitors' behaviors helps you successfully adjust your marketing strategy."]
Tracking and measuring your analytics enables you to see what kinds of content your audience enjoys, what they may not be connecting with, and what they're looking for online. When you efficiently monitor your website and the content you're creating, you can see which pieces bring your target audience closer to conversion. Using these insights, you can then refine your marketing strategy to improve connections and grow your agency.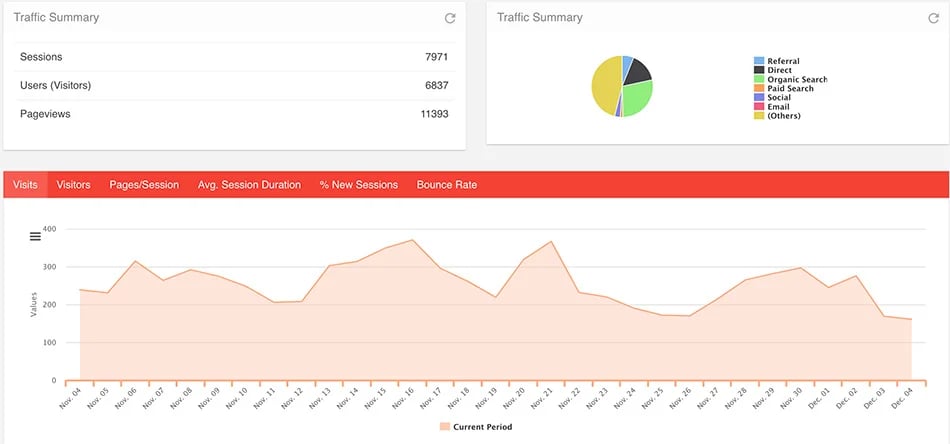 Clickx's analytics features offer insights about how your visitors are getting to your website, which pages they're engaging with, and how long they're staying on your site. When you track these metrics over time, you can see how minor adjustments influence your relationships with your leads. This makes it simple to tweak your marketing strategy, and view the results right away.
Bonus: Join the Clickx Partner Program for Full-Service Help
If your agency is struggling to grow, there may be more than one problem area. You might need to adjust your marketing strategy in a number of different ways, and create a plan that better fits the needs of your target audience. If you aren't sure how to do this, the Clickx Partner Program can provide you with full-service assistance in growing your businesses.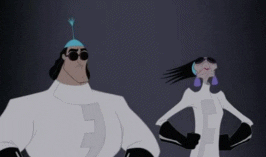 By helping agencies refine their marketing strategies to better attract, educate, and convert leads, the Clickx Partner Program offers an all-in-one solution. Members get access to a number of unique features. These include access to the Clickx Academy, and individualized help from our Growth Consultants. Using these tools, you can identify the exact areas that may be holding you back from reaching the next level of growth. Then, you get hands-on assistance to help you develop and refine your digital marketing strategy.
Conclusion
If you want to efficiently grow your agency, you need to get smart about the tools you use. With Clickx, for example, you get access to a number of features that can help you attract new leads and reach greater levels of success.
Let's recap the four features Clickx offers that can help your agency grow:
How do you think these Clickx tools will improve your agency's growth rate? Let me know in the comments section below!