Why Businesses Need Reputation Monitoring
If you run a business, it doesn't matter if you are selling a product or service, you need to be aware of what your customers' and clients' experience with your company is. You can do this by constantly checking your Yelp and other review profile pages, but not many people have the time for that. Instead, you can implement reputation management and monitoring to maintain awareness about your latest reviews.
Tracking your reviews can help you manage your brand's appearance online, and it also allows you take control of the conversation. Reputation management isn't just about tackling negative feedback, though, it's also about having the opportunity to respond to good feedback as well, so that your fans and brand advocates feel like you're connecting with them.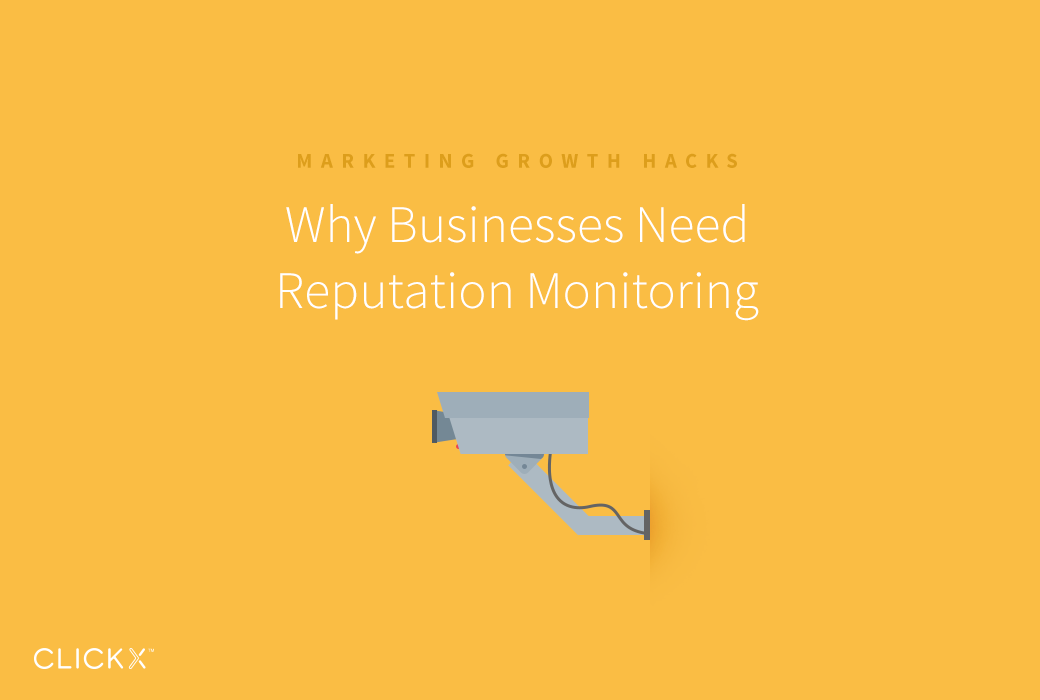 How Does It Work?
It used to be that in order to monitor the reviews coming in for your business, you'd have to login to your business profile pages on every site you wanted to track—places like Facebook, Yelp, Google+, Trip Advisor, Yellow Pages, etc. With dozens of review sites existing, this could take up so much of your time that you'd eventually give up and stop checking. Once you stopped checking, though, you'd no longer be in touch with your customers in a beneficial way.
Once you've checked out of checking on reviews, you may find that customers become unhappy. Once your clients get the feeling that they aren't being heard, you can expect that they'll stop engaging with your brand, and frankly, that's a spiral you don't want to go down.
What You Can Do About Managing Reviews
Plenty of businesses think that if they ignore the bad reviews, they'll go away. Many more businesses think that reviews don't matter at all. As you've probably already figured out, both of those things are not true. Instead of just ignoring reviews, responding to them and interacting with your followers is a much better way to do things. But because your reviews are hosted all over the Internet, unless you spend the time to check every single site every single day (and who has time for that?), you could miss a lot of helpful feedback about your business, as well as many chances to connect with people who are engaging with your brand.
Utilizing software or other tools to track your reviews across a range of sites can be extremely beneficial as well as time-saving, and at Clickx, we're proud to have introduced review tracking and reputation management tools as part of our software.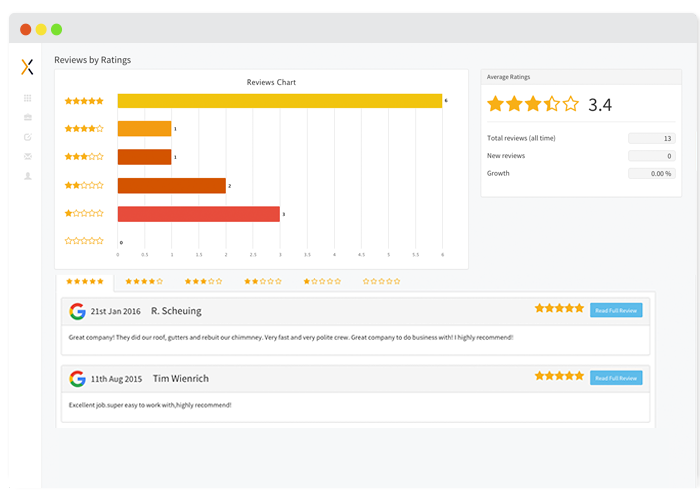 Why You Need To Track Feedback
When you sign up for review tracking services, you'll get notification when new reviews post about your business. Since review sites will show high up in search engine results about your company name, it's in your best interest to make sure they look as good as they can.
Think about it—you use reviews to decide on where you'll take your business, right? Where you eat, what type of electronics you purchase, which nail salon to go to—so many aspects of daily life for so many people are decided in part by reading through reviews of a business' product or service. Ensuring that your potential customers will get a good impression of your business based on the reviews they read is critical.
BrightLocal and Zendesk have reported some surprising statistics to back up the need for reputation management software, too. For example, 92 percent of consumers regularly (or occasionally) read online reviews, and 88 percent of people trust online reviews just as much as they trust personal recommendations. Additionally, 90 percent of people who participated in a survey said that positive reviews online would influence their buying decision, and 86 percent said their decisions were also influenced by negative reviews.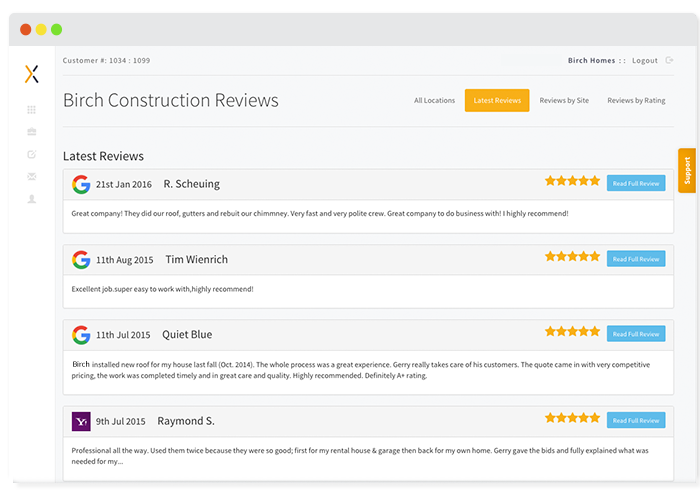 How to Implement Reputation Management
Signing up for reputation management tools and software can make a huge difference in how your business appears online. Once you've got all of the relevant review sites linked up, you'll be able to check at a moment's notice what's going on with your online reviews. From there, you can respond to happy (or unhappy) customers, which will foster a good opinion of your brand.
Signing up is easy, too. Contact us anytime at Clickx for a tutorial on how to get started on your brand's reputation management and review tracking.