How to Jumpstart Your Content Marketing (By Copying the Competition)
Content marketing from scratch for your small business is difficult. For a start, how can you understand what type of content is most likely to succeed right out of the gate?
The answer is actually simple: analyze the competition! By using the public data available on your competitors' websites, you can pinpoint what resonates best with your mutual audience.
Are you ready to solve the mystery of what your content marketing strategy calls for? It's time to whip out your magnifying glass, my dear Watson! Today, you'll learn to read your competitors' blogs and take away key data points to jump start your own content marketing plan.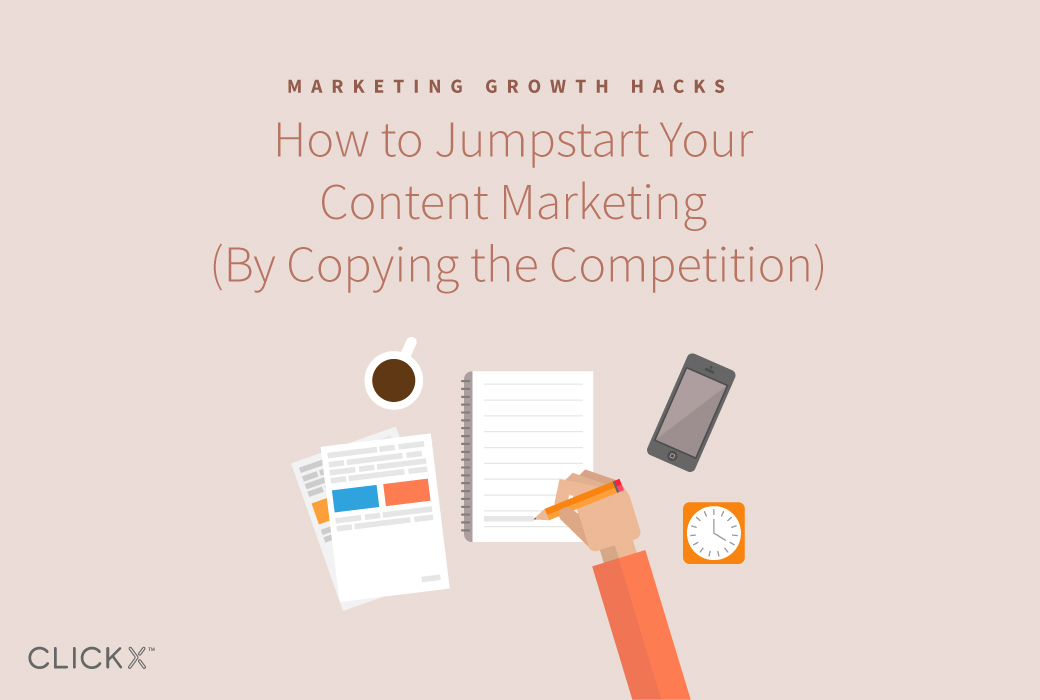 Find the Competition
How can you copy the competition if you don't know who they are? Start by gathering your competition in one place, to reference for later. We'll do that in a simple spreadsheet, with the following columns:
Business Name
Services
Service Area
Website
Begin by listing out the local competitors – we're guessing you already know who these guys are – then expand your list with similar businesses that are only just outside your service area. For example, are you based in Houston? Try searching for Dallas companies. This will help you by keeping your research to a similar geographical region.
Now, with your business' online presence, your content does compete with everybody. There's no harm in using the most successful companies in your industry as inspiration. Collect information on these competitors by searching your entire industry. For example, 'roofing services'. Or, search for recommended lists – try something like 'best roofing blogs'.
By now, you should have at least eight to ten companies on your list – so it's time to begin analyzing their content marketing for data you can use to jump start your own.
Analyze Top Performing Content
All this data is designed to provide you with a content marketing plan grounded in real world testing. Your competitors have been publishing content, and now it's your job to determine how to find and use that information to your advantage.
[Tweet "Analyze your competitors existing content to benefit from their trial and error."]
Once you've completed your analysis, you'll have these data points specific to your industry:
High performance topics.
Headlines that actually get read.
The content structure best for your customer base.
Analyze the strongest sites first. Here's how to identify which sites pull the most weight.
Start With the Strongest Competitors
Add a new column to your spreadsheet called Strength. One by one, browse each competitor's site. Take mental notes for:
Frequency of blog posts
Activity on blog posts
How many social shares each gets
Please, don't go into depth here! You simply want an approximate feel for the content. Use your judgement to rank each site for Strength on a scale of 1–10:

Finally, sort the spreadsheet by Strength, with the strongest on the top.
Identify Successful Content
Now you've got a feel for the competitor's content, it's time to start analyzing.
Create a new spreadsheet – this time to track which content performs best in your market. Don't create a new document for every competitor. You'll use this same spreadsheet to track data across all sites, with the following columns:
Page URL
Title
Topic
Format (i.e. list, tutorial, news story)
# Comments
# Shares

Find the top 3–6 posts per blog to track in your spreadsheet. Put an emphasis on the stronger sites by collecting more post data from them. When your spreadsheet is complete, you should have anywhere from 24–60 posts listed. Now, you can rank the results in many useful ways.
Are you looking to find how different topics perform, or perhaps how to best format your articles? Sort by Topic or Format, and tally up the total social interactions to find out.
Perhaps you're in need of articles attracting comments and shares? Sort by Comments or Shares, and get inspired by the top hitters.
[Tweet "Make data driven decisions about what content performs best in your industry."]
From here, you can draw your own data based conclusions and create an effective content marketing strategy. Don't forget to use your blog outline template to turn your ideas into consistent, quality content.
Note Popular Guest Bloggers
Popular guest bloggers can benefit your strategy in a few ways. Firstly, they add to your reputation by contributing their own. Secondly, they are likely to share their post on your blog within their own network.
As we'll see, finding these bloggers can be as easy as scoping out who your competition has worked with.
Check the Tags
You may have noticed some of the popular posts from earlier were written by guest authors. Check out one of those posts and see whether they use tags or categories to set them apart. Can't find a guest post category, and want to feel like a hacker? Try adding /category/guest-post or /tag/guest-post to the end of your competitor's blog URL.
Once you get this list of posts, you're set to track down the bloggers that wrote them.
Search for Guest Posts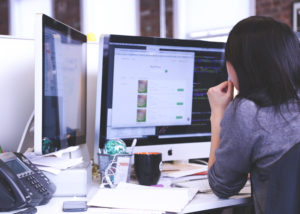 Not every site uses tags and categories. You can search to find guest posts by typing site:competitorurl.com guest into your favorite search engine.
Once you've found one guest post, it gets easier. Find the unique phrase they use on every guest post to introduce the author, then switch that phrase out with the guest in the above search. This should remove any extraneous search results.
Collecting Guest Bloggers
You've got your competitors' guest bloggers, and now it's time to follow up. Reach out and ask them whether they'd like to be featured on your own blog.
Here's a guide on creating a guest post guidelines and request page.
Identify Customer Questions
So far, you've been merely imitating the competition. It's time to take it to the next level by finding the content that makes your blog shine. How will you do that? By identifying customer questions, and addressing them in your own content marketing strategy.
Open up the Successful Content spreadsheet again. Sort by # Comments from most to least, then pore through the discussions on posts with the most comments. As you work, answer the following questions. It's best to jot down notes somewhere while you work:
What are people most interested in talking about?
What questions are people asking?
What problems are people discussing?
What kind of people are they? (Pro tip: Many people post and link to their own website, which allows you to learn more about them.)
This dossier gives you two important data points about the people actively engaging online in your industry:
Problems customers want addressed (i.e. blog topics to cover).
The target market for engaged industry blog readers.
Conclusion
Trying to identify the content that will work best in your market doesn't need to be a shot in the dark. Don't be afraid to play detective and study your competitors. Use the results of their trial and error to get the hang of what works in your industry before launching your own strategy.
You'll achieve this by:
Listing the right competition.
Analyzing their top content.
Connecting with popular industry bloggers.
Identifying the issues your audience wants addressed.
What's holding you back from devising a strong content marketing strategy, and what results were you able to find using these techniques? Let us know what other tricks you'd like to see in the comments section below!