Content Strategy & SEO: Achieve High ROI & Improved Search Rankings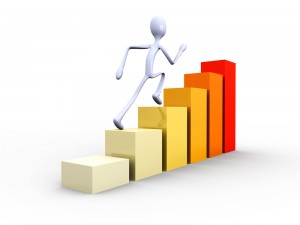 In most companies who offer SEO services, the content writers and the SEO professionals work in separate areas of the office and rarely communicate with each other. This is not the scenario that should be taking place, when the two jobs each rely heavily on each other to achieve high ROI and high search rankings.
It is not enough for a content writer to have good grammar or good a nice writing style, but in the online space not only what you say, but how you say it is important.
SEO and content strategy intertwines when it comes to understanding the customer. Once your content strategists understand what information and behaviors your users respond to they will be able to create search keywords and topics that are important to them. These search keywords and topics, aids in the keyword research practices that are at the core of any SEO professional's work.
Keyword glossaries and content plans help in planning and creating relevant content that is optimized for customers and targeted audiences. Having specific keyword optimization is also very important to achieve high ROI and improve search rankings.
Planning, optimizing, promoting and engaging with content on topics that customers and target audiences care about is where SEO has grown and evolved. SEO expertise, which also includes knowledge of how search engines crawl and index websites, content management systems, the impact of how websites are coded and organized, provides a powerful support to content strategists when goals and objectives are in alignment.
Content writers and SEO experts within a company, should work together to achieve high ROi and improved search rankings. These two entities can support each other to achieve overall marketing success.