Why Custom Tailored SEO is Better Than Cookie Cutter SEO
Many SEO service packages contain a set of specific services that may or may not necessarily provide websites with what they truly need. Rather than give websites a lot of services they aren't likely to benefit from, a custom tailored SEO campaign can direct the focus where it's needed and help the website succeed more effectively.
Think of it this way: When you visit a doctor, you want him or her to give you the right diagnosis and the appropriate treatment based on it. It comes across as lazy and careless if a doctor simply provides the same medicine for a problem that might require something that targets it specifically. SEO works similarly; you can't simply provide one solution to cover campaigns that suffer from different issues. The key to helping websites is to provide a solution that meets the website's individual requirements.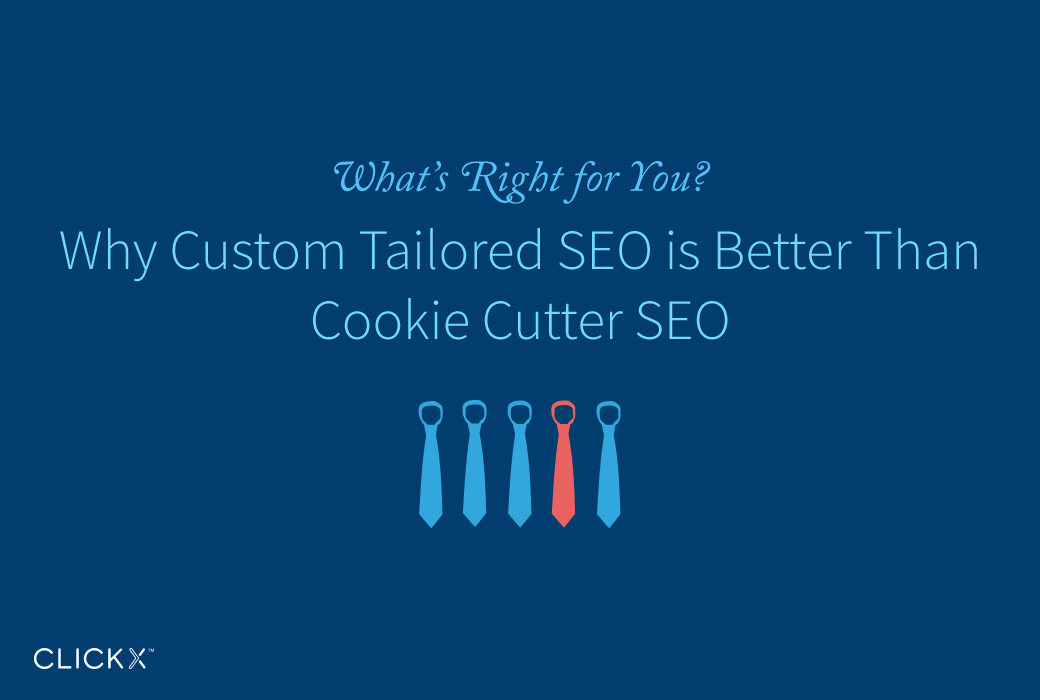 Picking the Right Service
Depending on the specific issue regarding SEO, a solution might consist of a number of certain services. Some of the many services a company can pick and choose from include both on-site and off-site items. Mixing and matching different services can provide companies with the right overall solution that addresses every weak point.
On-site services may include:
Content Creation and Optimization – If a site doesn't take advantage of SEO in content, an SEO company can help by expanding and implementing keyword strategies in rich content
Image Alt Tags Optimization – Images on websites often allow for alt text, which is text that users cannot see unless they perform a Google search. Certain websites may neglect to include these, hurting their rankings
Metadata Optimization – While content is a huge part of boosting a website's rankings, another important SEO piece is webpage metadata, which includes title tags and descriptions that show up in search results
Keyword Research and Analysis – Choosing the right keywords to rank for can be a daunting task, particularly for companies with a wide variety of products or services. An SEO company can help determine which keywords to target and keep track of them
Competitor Analysis – Companies with a large number of competitors may need some assistant in comparing their efforts to the competition, and trying to stay ahead of them
Heat Map Tracking – Websites can further optimize their campaign by viewing where visitors click and explore on webpages, and certain companies will offer tracking to make this easy
Content Strategy Development – Companies may need some assistance with posting new content on a regular basis, be it on a blog or on the website itself, which is why content strategy development is offered to create a reasonable schedule
Schema Implementation – Schema data is a part of a website's code that indicates what the page is about, helping Google identify your website more. Services to implement this might be helpful for those more unfamiliar with coding
Some off-site solutions are:
Link Acquisition – Getting high quality links might be the best solution for a website suffering from poor backlinks or a lack of any links at all
Blog Outreach – Some websites might benefit from guest posting on other websites and linking back to theirs, establishing themselves as industry experts in their field
Press Release – If a company regularly releases or carries new products, or makes changes to its facilities, press releases can push this information out
Social Media Profile Development – A poor social media profile may be an issue for a wide number of businesses, and warrants some enhancement
Social Media Publishing – If a company doesn't have enough time to regularly interact with customers and provide updates via Facebook or other social media outlets, publishing services can come in handy
YouTube Video Creation and Voiceover – Another way to get details out about services or products is through YouTube, and in some cases regular video production with voiceover work may be recommended
Local Listings – If a business lacks placement on Yext or other local listing websites, local listing services can help expand the company's outreach
These are merely a few of the many different services available to help enhance your website's SEO performance. Instead of providing a generic package that automatically includes many of these together, a custom solution may only involve a few of these specific services, with pricing scaled accordingly.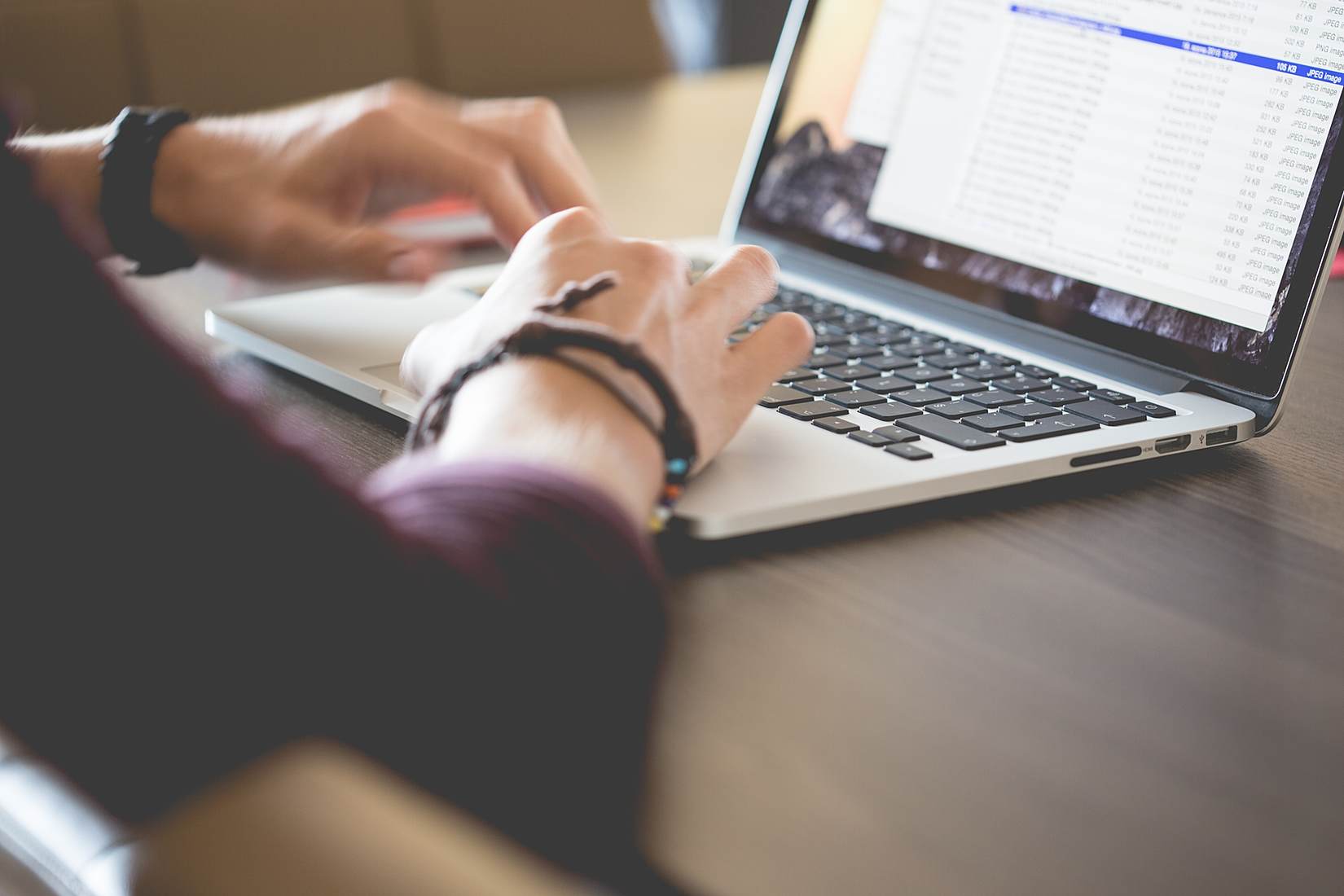 Using Site Audits to Choose the Right Services
To help determine which services your website could use, website audits covering various areas of your website can help accurately pinpoint weaknesses that could use additional attention. Different types of audits can explore individual areas, examining nearly every aspect to help you develop an effective plan for future optimization.
Some of the many different audits include:
Website Structure Audit – Examines the overall structure of the website, including page structure, HTTP codes, W3C HTML warnings, URL length, and more
Backlink Audit – Identifies bad or broken links that could harm a website's SEO value
Local Presence Audit – Determines how a company is performing locally, and whether or not more can be done to improve it
Traffic Audit – Analyses overall traffic to find weaknesses in visitor attraction for particular pages
Content Audit – Helps pinpoint strengths and weaknesses in content, whether it's regarding length, readability, use of passive writing, or other areas
Page Speed Audit – Analyses loading speed of pages and indicates whether a page needs less text, video or image content to load faster
Ranking/Position Audit – Details where the website ranks for certain keywords, and which pages appear higher up in Google search results
Mobile Experience Audit – Tests the website's mobile responsiveness to determine if it's optimized for tablets and smartphones
There are other types of audits that can look at various areas of a website to help find out where it can improve.
[Tweet "Ditch the cookie cutter approach! You need custom tailored #SEO to get your site to the top. http://clickxstag23.wpengine.com/why-custom-tailored-seo-is-better-than-cookie-cutter-seo"]
Get Only the Services You Need
The main reason for providing custom SEO solutions to customers is to focus on the areas where the website is performing the weakest and improve upon them rather than incorporating services and added expenses that aren't necessary.
A good SEO company will be able to pinpoint those weaker areas and come up with a custom tailored plan that addresses each customer based on the type of business they own and their website's individual needs.