3 Marketing Channels to Invest In
The strength of your digital marketing strategy can make or break your business. When so much depends on how well you promote your products and services, you need to be sure you're doing all you can to properly put your content out there. This means investing in the right digital marketing techniques.
While there are a lot of different ways you can promote your business online, some are more efficient than others. When budgeting for marketing campaigns, you need to ensure you're focusing on the strategies that bring the best returns for your investment. In the digital marketing world, the standout methods typically include social media, Search Engine Optimization (SEO), and content marketing.
Let's take a closer look at these three strategies, to help you understand how they can work for your business!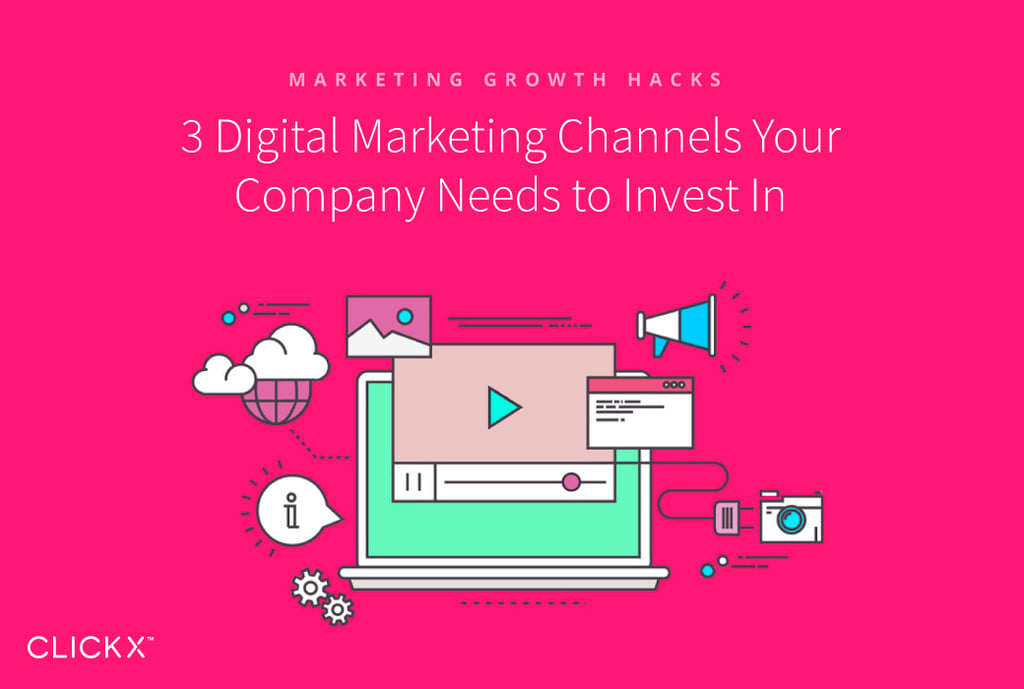 Key Takeaways:
Social media marketing is a minimal investment that encourages strong relationships.
Investing in SEO and content marketing can help you establish trust and authority with your target audience.
The right email marketing investment enables you to get insights into how your audience is engaging with your messages.
1. Social Media
Social media is one of the best tools for directly connecting with members of your target audience. Platforms like Twitter, Facebook, LinkedIn, and Instagram all provide you with an easy channel for getting feedback, sharing content, and building genuine connections with potential customers and past buyers, as we can see in this example post from Trello: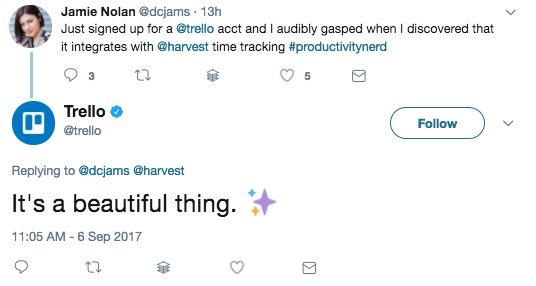 As a part of your larger digital marketing strategy, social media gives you a strong platform for sharing your content with interested listeners. Since your fans, followers, and friends have already expressed interest in your brand, social media platforms give you the opportunity to connect and engage with individuals who are already invested. It also provides you with the opportunity to get your information in front of new audience members.
Compared to other digital marketing techniques, social media is a minimal investment. You can conduct the majority of your strategy for free. However, paid promotions and post boosts can increase your reach and help you attract additional customers. Either way, the size of the returns you will see depends largely on how well you're targeting your audience. If you know what they are looking for and can provide them with posts they resonate with, you can get far without spending very much.
2. Search Engine Optimization (SEO)
Search engines are most people's go-to source online for questions, concerns, and assistance. With over 6 billion searches happening each day, you can reach a major chunk of your target audience by appearing in the right results. However, if you're not investing in your Search Engine Optimization (SEO), you'll struggle to make it to the top.
When using SEO as a digital marketing tool, you need to consider the various stages that a potential customer or client will go through. Plus, you'll want to understand what they are searching for during each stage. At the early stages of product or service research, the searches may be vague. However, when someone is getting closer to making a decision, they're likely to use more targeted and specific keywords. To truly see returns from your SEO, you need to target customers and clients at each stage of the process through short- and long-tail keywords.
With SEO, it can take a while before you really see results. After you've done keyword research and implemented the resulting terms into your content, you'll still need to wait for crawlers to find and parse your content. Then there are other SEO components, such as reviews and backlinks, that take time to build up. To accelerate the process, consider investing in one or more dedicated tools that can help you maximize your SEO efforts.
3. Content Marketing
Content marketing is the foundation of everything you do online. Since both your SEO and social media strategies depend on leveraging strong content, you can't afford not to invest in creating awesome pieces. If you're sharing great content, all other aspects of your digital marketing strategy will become easier.
Since content marketing is a pretty broad category, it can be difficult to truly know how much to invest in content creation. However, you want to have a strong variety in order to attract the most customers and clients. When you offer a mix of blog posts, webinars, videos, infographics and more, you're able to appeal to all individuals within your target audience—no matter what their content preferences are.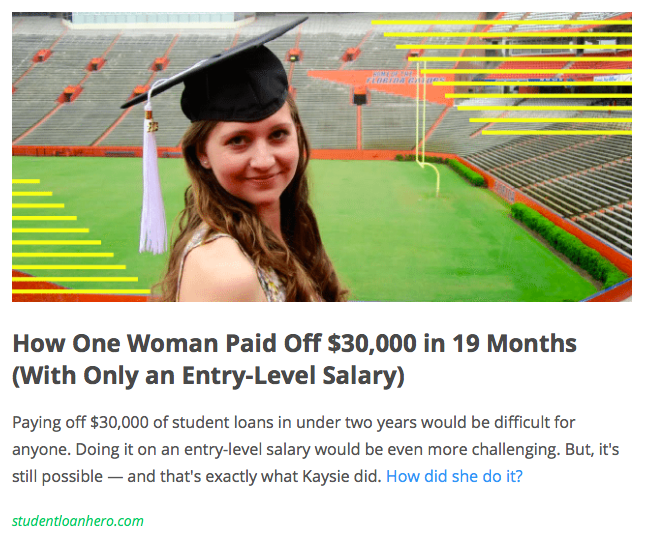 When investing in content, you need to consider not only how you'll produce each piece, but also how it will be promoted when you're finished. For example, the above post from Student Loan Hero was promoted through email (an inexpensive option). It usually isn't enough to simply post a new blog or video to your website and hope viewers will find it; you need to inform them directly. In order to see returns quickly, it's worth investing in methods that will help you share content with your audience effectively.
[Tweet "After you create awesome content, you need to inform your target audience that it's out there."]
Bonus: Email Marketing
Your email marketing strategy is a crucial part of the lead nurturing process. When you're able to continuously touch base with your target audience and provide them with unique content, you can give them the information they need to move closer to making a purchase. However, in order to truly create those connections, you need to make the right investments.
Email marketing typically has a high return on investment. This is because you're engaging with individuals who have clearly expressed an interest in your brand. When someone signs up for your newsletter or email campaign, they're signaling that they'd like to learn more about what you offer. Since they've engaged with your company in one way or another, they've already established trust with your brand. This brings them one step closer to making a purchase.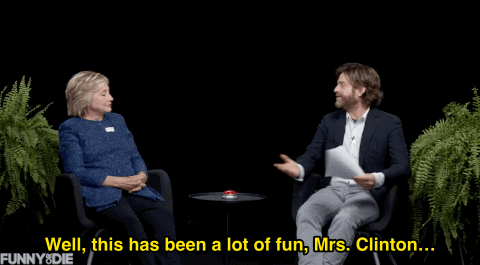 Investing in email marketing typically means purchasing a service that enables you to segment, track, and analyze the way your audience is engaging with your email campaigns. While you don't need one of these tools to send out emails, simply doing it yourself can be time consuming. Choosing an email service that fits your needs can help you create strong segmented lists and email campaigns, so you can see returns quickly.
Conclusion
When creating your digital marketing budget, it's important to invest your money in strategies that will bring you high returns. Not only will this ensure that you're not wasting your hard-earned cash, but you'll also see better results and attract higher-quality clients and customers.
Let's recap the four areas your company needs to be investing in:
Social media, for building relationships and attracting new leads.
SEO, for attracting curious customers looking for answers and assistance.
Content marketing, to build trust and establish authority.
Email marketing, to nurture leads into making a purchase.
Which of these marketing strategies do you think will be most beneficial for your company? Let me know in the comments section below!