How Does Clickx Respond to Google Algorithm and SEO Updates ?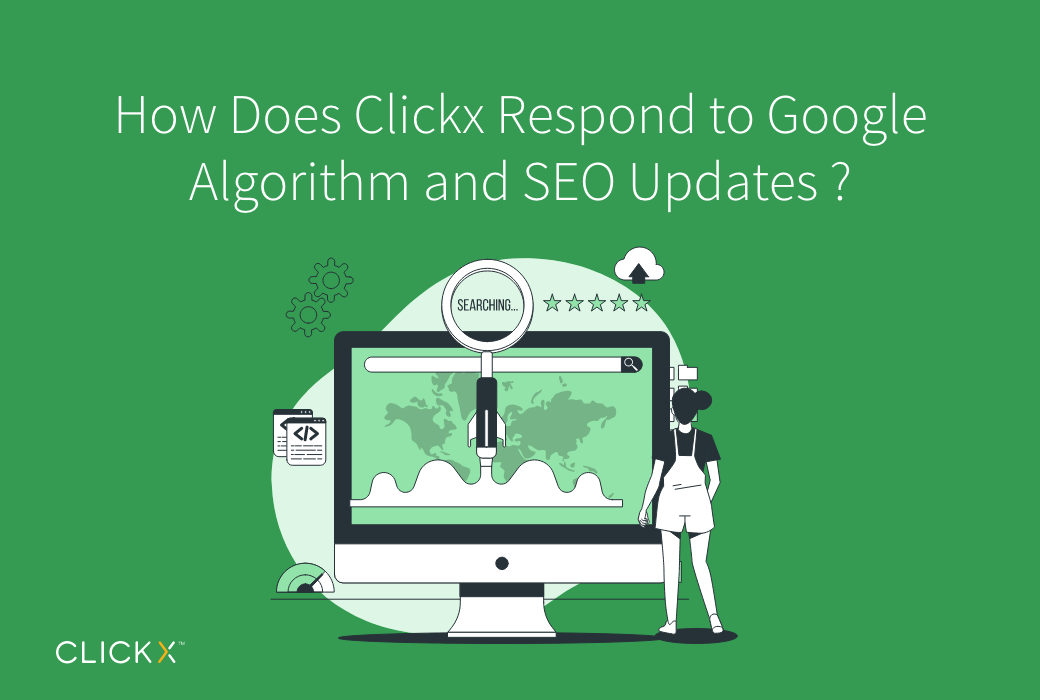 Calling all SEO experts. You, I, and anyone else who called themselves an SEO specialist will start with saying how competitive it has come to be. Strategies that used to work are considered dinosaur age today and strategies that work today.. will be gone tomorrow.
One thing to note is that you cannot cheat the system. Quick wins are not going to get you anywhere. At Clickx we consider ourselves white-hat. Meaning, when we build you a SEO system, you are going to get real results that last long-term. That means in 12-months, 36-months, and long into the future our efforts are going to pay off for your business big-time.
For those new to SEO and Google functions, let's discuss some of the 'Big No-No's' and what Clickx does to make sure your SEO efforts bring in new customers.
The Big No-No's
Spammy content. Spammy content is low quality because it doesn't provide the reader any real value. Sure a customer might get led to that website but if they last more than 3-seconds they are simply not paying attention. You'll find this content that throws keyword phrases at the person. Spammy websites have the same qualities. These websites have content published repeatedly with the same keyword phrases.
Buying links. Buying backlinks is a Black Hat SEO technique. It's a way of cheating or misleading Google and other search engines so that your website is ranked higher than it deserves to. If you buy backlinks directly, you're not doing off-page SEO right.
Short-form content. While short-form content (considered 1,000 words or less) can be great for quickly digesting content, rarely does it lead to the very best SEO results.
Thin content. Thin content is content that has little or no value to the user. Google considers doorway pages, low-quality affiliate pages, or pages with very little or no content as thin content pages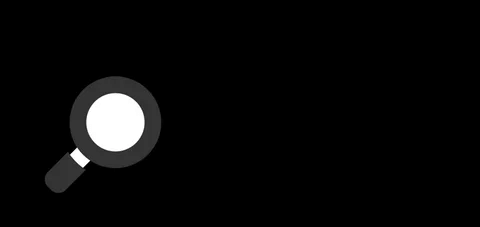 Clickx Advantages
Re-Coding pages. While generic websites can use a no-code platform such as Wix or Squarespace, successful business owners do not give customers an impression that your services or products are top-notch. You need a matching website. Coding websites allow you to create something dynamic rather than static.
Usability. Usability of a website are basically goals of presentation. How your information and choices are being displayed in a clear and concise way. A lack of ambiguity and the placement of important items in appropriate areas help your customers navigate your website and purchase items and services effectively and efficiently.
Load time. 70% of customers say page load speed impacts buying decisions. According to Google, the average time it takes for a page to load on mobile devices is 15 seconds. … If a slow mobile experience drives customers away, a fast mobile experience can help attract and keep them. Along with this, Clickx helps to ensure that the content works on various devices and browsers.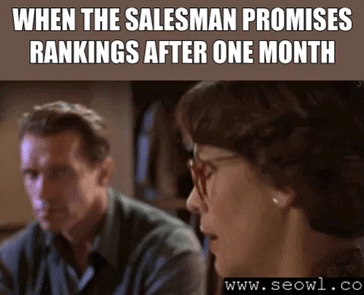 Always Educating Our Customers
Along with always staying ahead of Google updates and algorithm changes, Clickx goes beyond executing the tasks. Not only do we want our partners to understand the functionality of why we are doing what we do, but our account managers take the time to educate your customers as well.
Looking for other actionable insights on growing your digital marketing agency?
Check out this video on our Youtube channel. Let us know what you've found useful and other tactics to close clients and finally kick your agency into high-gear!
Ready to See How Clickx Can Help Your Agency?
Reach out to our team where we'll get on a discovery call to assess your agency's needs and see if we can be the partner that can help you reach your goals.
Looking for a community to engage, learn, and grow with? Our weekly advisory board brings new agency owners, as well as those with 15+ years of experience together to tackle everything from winning higher-ticket clients, optimizing your time, and delivering tremendous value.