Search Engine Optimization (SEO) is one of the most important factors in any company's digital marketing strategy. However, only your on-page SEO is completely within your control. That means you need to carefully manage your own content and website, so you can ensure you're doing all you can to improve your search engine rankings.
Knowing exactly what you need to do to tackle your on-page SEO is the first step in that process. From optimizing your headlines to including keywords in the right places, you want to be sure you're covering all your bases each and every time you upload a new page. Even missing just one piece can result in less traffic and conversions.
To ensure that you don't forget any important SEO tasks, use this checklist before publishing new content!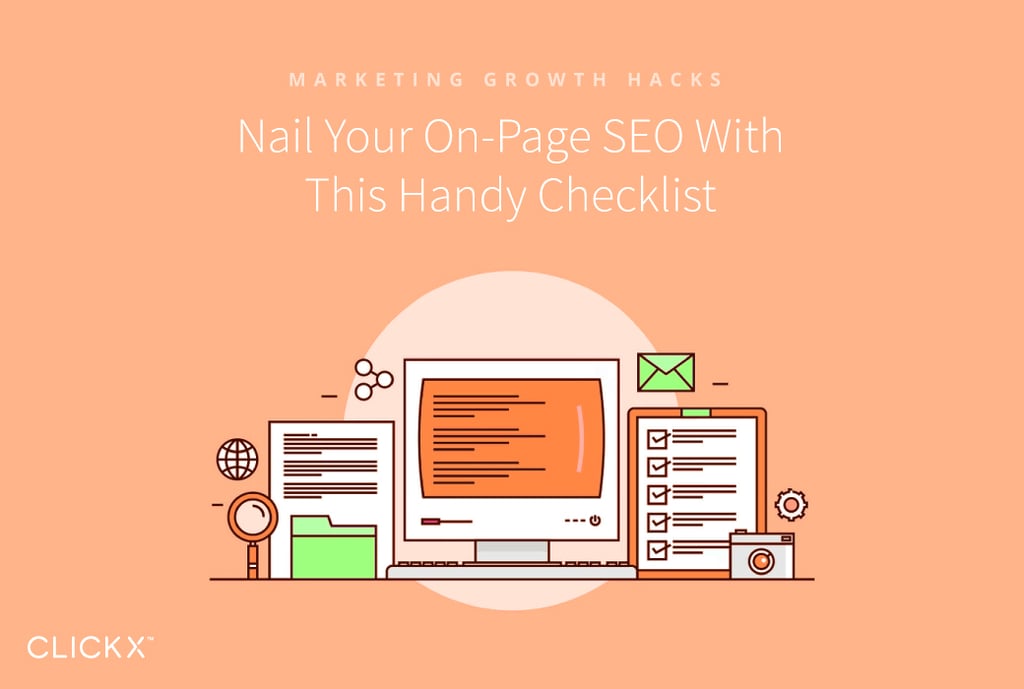 Key Takeaways:
On-page SEO refers to optimization that focuses on individual website pages.
Properly optimized pages begin with high-quality content and the right keywords.
Other key on-page SEO elements include links, headlines, and meta descriptions.
What Is On-Page SEO (And Why Does It Matter)?
Search Engine Optimization (SEO) is the process of optimizing your website pages to try and reach the top of search engine results lists. Through optimizing your content and website, you can appeal to what the search engine crawlers are looking for. When you meet their criteria, they'll push your content towards the top of their results pages, which will in turn increase your chances of getting noticed by potential customers.
SEO is important because it's a powerful, organic way to market your company online. As the first place many people will go when they have a question or are looking for a product to purchase, search engines drive a lot of traffic to websites. In order to get some of that traffic directed towards your pages, you need to communicate your content's topic and quality to the search engine 'crawlers'.
Optimization can be approached in a number of different ways. However, SEO is typically broken down into two main categories: on-page SEO and off-page SEO. For website owners, on-page SEO is the easiest to control, so let's focus on that element.
How to Nail Your On-Page SEO Optimization (3 Key Strategies)
On-page SEO involves many different components. In order to get your content to rank highly, you need to include each of them in your SEO strategy. Let's take a look at a few of the most important.
1. Produce Quality Content
At the very core of your SEO strategy is your content. If you want to rank highly on search engine results pages, you need to create high-quality content that your audience will want to engage with. Search engines such as Google want to recommend websites that visitors will find valuable. Therefore, you need to produce content that fills a need, answers a question, offers entertainment, or provides clear education on a topic.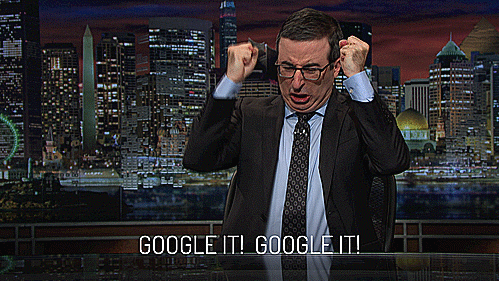 When creating new content, pay attention to the following criteria in order to ensure its quality. Your content should be:
Relevant to your industry, and of interest to your target audience.
Structured in a way that both Google crawlers and your readers will be able to understand easily (by using frequent headings).
Unique, even if that simply means a new spin on an old topic.
Supplemented with images, graphics, and videos.
Long enough to be valuable to your readers.
Finally, make sure your content is free of spelling and grammar issues, which can be confusing to both readers and search engine crawlers. A high level of polish is also a perfect way to encourage trust from your audience.
[Tweet "Your content should be structured so both Google crawlers and readers can understand it easily."]
2. Properly Place Your Keywords
The quality of your content is important, but you also need to provide the bridge for search engine crawlers to connect your content with relevant searches. This can be done through keyword research and placement. When a user conducts a Google search for the keywords you're targeting, crawlers will automatically comb through websites to find relevant information. If you've properly incorporated those keywords, such as in this example from Backlinko, your content is more likely to appear: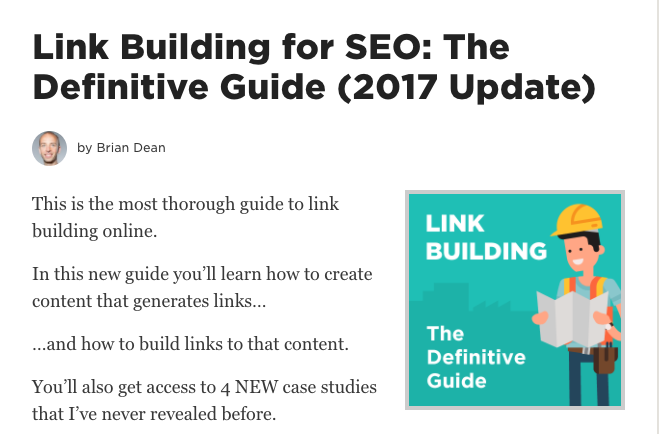 When selecting your keywords, it's best to find phrases that are frequently searched for but not heavily diluted with competition. Once you've selected the right keywords for a particular piece of content, you need to ensure they're properly placed. Keywords should ideally appear in the URL, the title tag of the page, the first 100 words of the copy, and at least one of the page's subheadings. It's also smart to include the keyword within the alt text of one or more images, and throughout the content itself wherever it fits in naturally.
3. Incorporate Internal and External Links
Both internal and external links are important for SEO. When you include links within your content, you're giving search engine crawlers a path to move from one page to the next. If the links are to your own website, this encourages them to explore other relevant pages. On the other hand, including outbound links can give crawlers context about your content, and connect it with pages that are already ranked highly.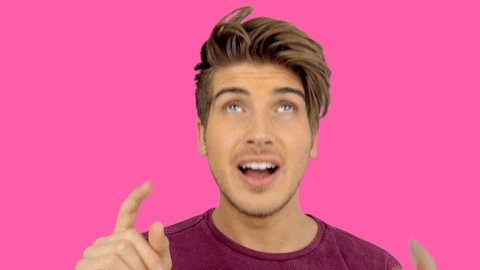 Within each post, you'll want to include links as naturally as possible. As a rule of thumb, each piece of content should include at least a few internal and outbound links. However, try to incorporate these links as naturally as possible, and avoid 'stuffing' your content with them. Also, be sure to anchor your links with text that makes it clear what the linked page will be about.
Bonus: Optimize Other Key On-Page Elements
Properly optimizing each page means taking into account the order that search engine crawlers will comb through your content. Since these crawlers are trying to be as efficient as possible, they will look at larger, more important items first. This means they will first notice your URL, headlines, and meta description, before moving on to your copy. These elements are also important for your readers, because they appear in search engine results and need to clearly describe what your content is about.
Properly optimizing your key on-page elements means considering both how readers and search engine crawlers will see your content. This means you'll want to include the proper keywords within these elements, but also write them in a way that is attractive and engaging to your target audience. Your permalinks, meta-descriptions, and headlines should strike a balance between including the relevant information a search engine needs, and compelling your potential visitors to click through to your content.
Conclusion
When creating new content for your website, you want to be sure you're adhering to the criteria and expectations that the various search engines will use to evaluate your site. If you create fully optimized pages, you'll increase your odds of attracting new attention and growing your business.
Let's recap the four on-page SEO strategies that are key to optimizing your pages:
Focus on delivering high-quality content that your audience will love.
Properly place your keywords in each page's title tag, URL, headers, and throughout the text.
Create a web of links within your content, both inbound and outbound.
Optimize key on-page elements, such as permalinks and meta descriptions.
Do you have any questions about how to pull off these on-page SEO strategies? Let me know in the comments section below!