How Finding Most Popular Digital Marketing Channels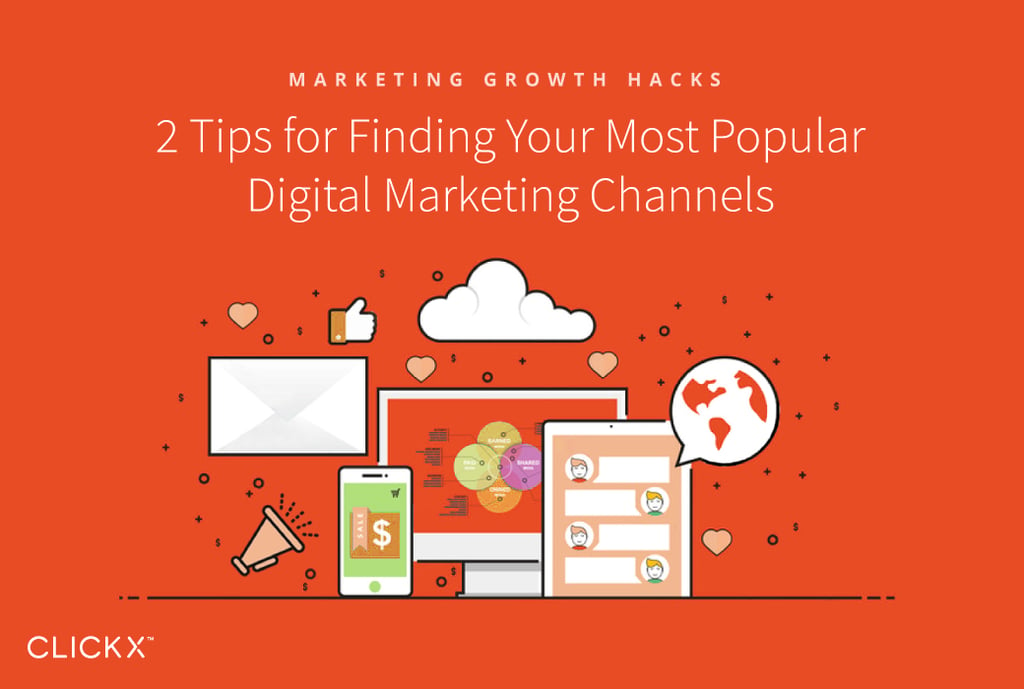 When creating a digital marketing strategy, you want to appeal to your target audience as strongly as possible. Not only does this include creating content they'll want to engage with, it also means sharing content in a way that gets your audience excited. If you're promoting on the wrong channels, you could be missing out on high-quality customers and leads.
Promoting on your most popular digital marketing channels is just as crucial to your strategy as creating the right content. When you know which social media profiles are popular with your target demographic, what pages refer the most traffic to your site, and the keywords that most consistently put your name at the top of search engine results pages, you can better connect with your target audience.
Let's take a look at a few tips for finding your most popular digital marketing channels!
Key Takeaways:
Knowing your audience's favorite social sites enables you to create a more targeted social media strategy.
Targeting commonly used keywords can help you reach individuals in search engines.
Understanding your main referrals can help you create a better plan for gaining backlinks.
1. Find Your Audience's Favorite Social Media Platforms
Social media can be one of your company's best tools for engaging with target audience members and sharing content. However, there are dozens of social media platforms that your target audience might use. While you can try to develop a strategy for each platform, this will quickly become overwhelming—especially if you're a small company. Luckily, you can achieve excellent results by simply being active on the social media platforms your audience uses most frequently.
When you identify the platforms your target audience is most active on, you can focus your efforts while still encouraging a high amount of engagement. Of course, you may miss a few opportunities on smaller social sites. However, having a stronger, more targeted approach on your audience's favorite sites means that you are spending your resources where they are most effective.
To find your target audience's favorite social channels, you'll first want to take a look at who your ideal customer actually is. Each social media platform has its own focus and goals, meaning that different demographics will find them useful. You can look at statistics or studies to see which channels are most popular with the demographics you are targeting. You can also analyze which channels are currently providing you with the highest levels of engagement.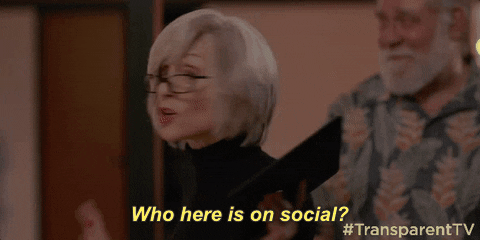 Once you've determined your audience's most popular channels, you'll want to focus in on them to encourage even more attention, engagement, and results. Take a look at the content users are already connecting with (the content they click on and share the most). You can then tailor your strategy to provide more content along the same lines. This way, you can craft a social media strategy that meets your audience's needs. Plus, you can easily provide the information they are most interested in.
2. Locate Commonly Used Keywords
With over 92% of American adults using search engines, it's no wonder that search can be one of the biggest tools for driving new traffic to your website. However, not all individuals use search engines the same way. Depending on the demographics you're looking to target and the areas you're hoping to reach, you'll need to tailor your keywords to meet the unique needs and expectations of your target audience.
Keyword research is one of the most important components of creating a Search Engine Optimization (SEO) strategy. It's also crucial in ensuring that your content is found by prospective customers. Unfortunately, many companies tend to focus their keywords or SEO strategy on trying to 'beat' search engine algorithms, rather than on serving the actual users. This means high-quality leads will often pass right on by.
[Tweet "Refining your keywords to meet the unique needs of your ideal customers helps improve your SEO."]
Instead, refining your keywords to meet the unique interests and needs of your ideal customers can help you find less-saturated phrases to target. Plus, you'll be able to appeal to a more specific audience. You can then refine your keyword list by taking a look at your competition and the keywords they are already targeting. After that, you can consider the unique words or phrases your target audience might use. Through extensive keyword research, as shown in the example from Moz below, you can find the exact phrases and words your target audience is looking for online: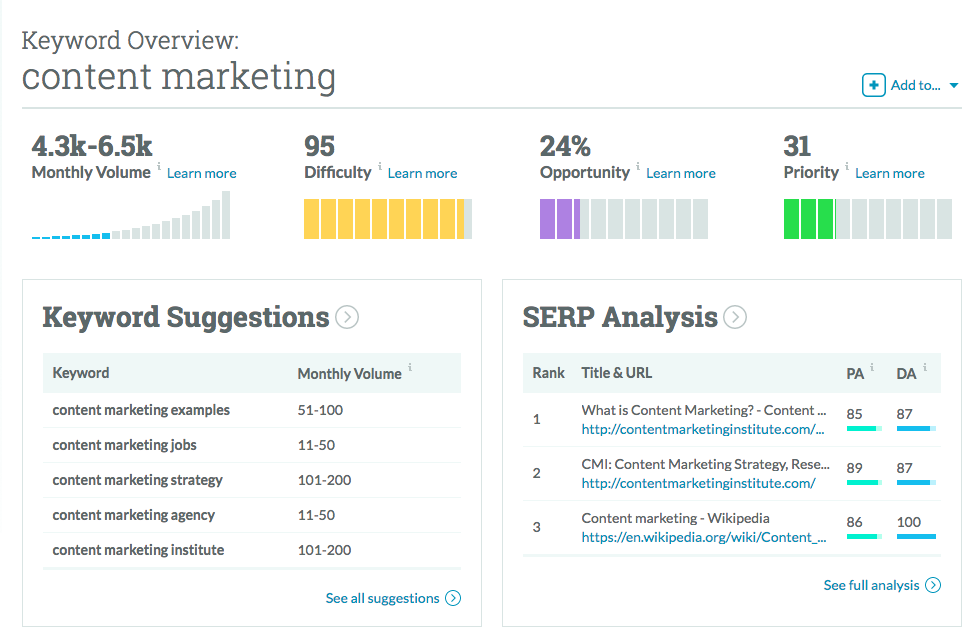 When you find the right keywords to match your target audience's search behaviors, you can increase the amount of attention you receive from search engines. Not only can targeting the right keywords help you reach the top of search engine results pages, but it will also encourage more individuals to click through to your website. The more engagement you get on a search engine, the more authority you will build with that platform. In turn, this will boost your website in searches across the board.
Bonus: Discover Major Referrals for Your Website
Whether we're talking about backlinks or referral traffic, links to your website can be a major way to push new visitors to your website. When another website includes a link to your page, they're showing their audience that you offer quality content. If those readers are interested in learning more, they just might click through to your website.
Having a network of referrals can help you keep a steady stream of new visitors coming to your site. However, in order to ensure that those referrals are as strong as possible, you want to closely monitor where they are coming from and whether or not you're truly reaching your target audience. Sites linking to your content are usually not direct competitors. Therefore, it's possible that they might be pushing the wrong demographics in your direction.
Google Analytics is a great tool for discovering who is linking to your website. In order to find your referrals, you'll want to log in to your Google Analytics account. You can then select Referrals under the All Traffic tab. This will generate a list of sources that are currently referring traffic to your website: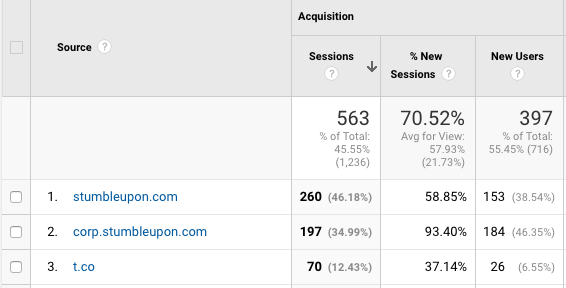 Once you know who is referring the most visitors to your website, you can reach out to them and see if they would be willing to add more links to your pages. You can also improve the amount of attention you're getting by targeting similar websites and asking for backlinks. By refining your backlinks and referrals, you'll be able to push more high-quality visitors towards your website and content.
Conclusion
Understanding what digital marketing channels are most popular with your target audience is crucial for making strong connections and encouraging more sales. When you know the online behaviors of the people you're trying to attract, you can develop a better strategy for collecting leads and converting them into customers.
Let's recap the three things you should do to find your most popular digital marketing channels:
Find your target audience's favorite social media platforms.
Locate commonly used keywords unique to your target demographics.
Discover the major sources of referrals to your website.
How do you think knowing your most popular digital marketing channels will improve your marketing strategy? Let me know in the comments section below!