Are These 3 SEO Mistakes Damaging Your Online Marketing?
Search Engine Optimization (SEO) is one of the most important keys to successfully marketing your business online. Unfortunately, it is also one of the hardest to pull off, since there are many different parts and pieces of an effective SEO strategy. If you're only focusing on keyword placement and uploading blog posts, you aren't likely to see the results you're hoping for.
Creating a complete SEO strategy means you need to consider everything from customer reviews to backlinks. If you're forgetting certain aspects or making major mistakes, you may not realize it until the damage has been done. That's why it's important to ensure you're getting your SEO strategy right the first time around, if you want to see the best results from your online marketing.
Let's take a look at three of the biggest SEO mistakes you may be making, and talk about what you can do to fix them!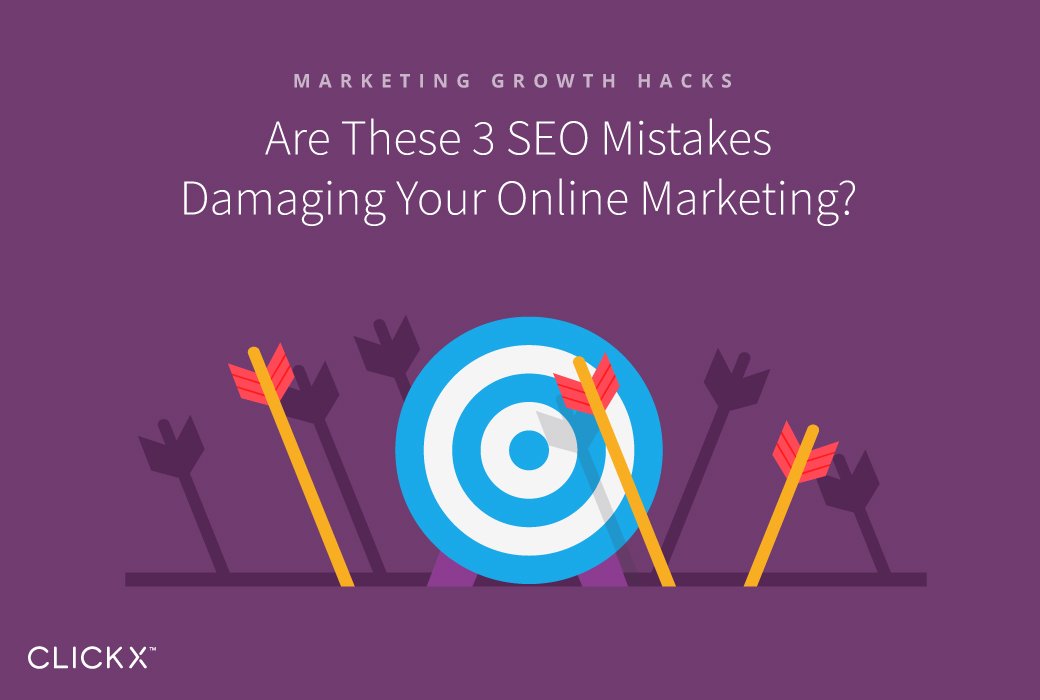 Key Takeaways:
Backlinks and positive reviews reassure search engines that you're offering high-quality content and service.
Continuous keyword research will keep your website relevant.
You can save time and money by monitoring your competitors' SEO strategies to see what works and what doesn't.
1. You Aren't Encouraging Backlinks
Backlinks, or links from other websites back to your site, are an important factor Google considers when determining if your content is high quality. Since Google views each backlink as a 'stamp of approval' from the website it's on, the more backlinks you have, the higher your content is likely to rank.
If you don't have many backlinks, Google and other search engines are more likely to believe your content isn't worth sharing. They don't want to send users to websites that aren't helpful, so this will push your rankings further down the list. To find out if this is happening to your site, you can use Clickx's analytics features to evaluate the strength of your backlinks, including how many you have and how well they are trusted: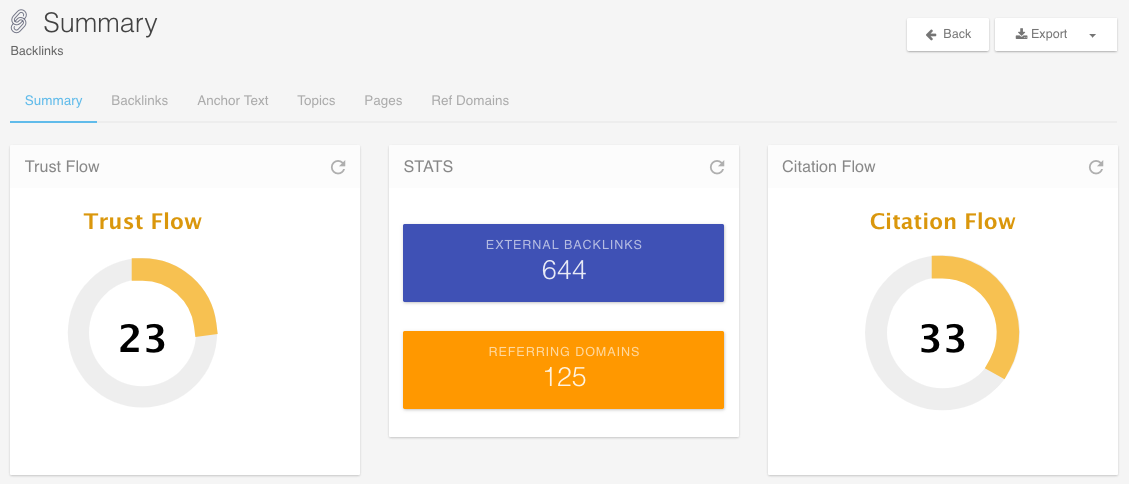 Backlinks can be difficult to secure, because they are largely out of your control. Since you generally can't post backlinks yourself, you'll need to convince other people to include a link to your content in their blog posts, on social media, or somewhere on their websites.
Providing high-quality content that is well supported with facts and statistics is one way to improve the number of backlinks you receive. You can also increase backlinks through social media, guest posts, and blog comments. Finally, try reaching out to key influencers and other bloggers and marketers in your field, and see if they're interested in sharing your relevant content. Don't forget to share some of their content as well, to generate goodwill!
2. You're Ignoring Customer Reviews
When determining which listings are good enough to make it to the top of its results pages, Google considers the reviews a company's past customers and clients have left behind. The more positive reviews a business has, the higher it tends to appear in the rankings. Likewise, if the company has a number of poor reviews, or no reviews at all, they will often find themselves pushed down the list.
If you aren't paying attention to your online reviews, you could be ruining your chances of developing a strong SEO strategy. By not responding to both positive and negative feedback, you're giving the impression that you don't care about your customers' experiences. Additionally, if you're not managing your online reputation through encouraging new reviews, you can make it difficult for new potential customers and clients to find your business.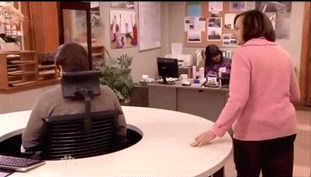 To properly monitor your online feedback, you can set up alerts on most review sites to be notified each time a customer or client leaves a comment. If the review is positive, thank them for their kind words and invite them back. As for negative reviews, you'll want to do all you can to solve their problem. Apologize for their poor experience, and offer a solution to try and turn their opinion around. Google should take notice of this extra care and attention, and so will your customers!
3. You're Forgetting to Do Continuous Keyword Research
Keyword research is one of the central components of any SEO strategy. Unfortunately, many businesses choose to research new keywords only when creating their website, then never think about them again. While your site's initial setup is an important time to do extensive keyword research, just doing it once means your marketing is probably falling behind.
As time goes on, popular keywords become more and more saturated with competitors and content. This means that while a keyword may have offered a great opportunity a few months or years ago, it might have lost its effectiveness and actually be hurting your marketing now. If you're continuously updating the keywords you're targeting, however, you can ensure that you always stay ahead of the crowd.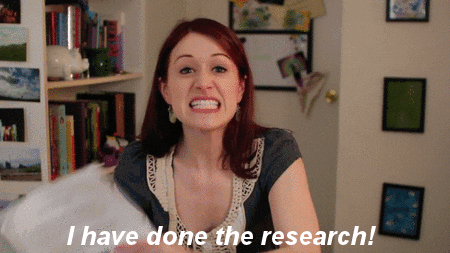 Every few months or weeks, check in on the keywords that you're targeting. If you find that they're no longer strong options for your company, conduct new research to locate replacements. You'll then want to go through and replace the original keywords in any headings, pages, or other content where they may be featured. As a bonus, this will show Google that you're keeping your content updated (another important ranking factor).
Bonus: You Aren't Monitoring Your Competition
Keeping your eye on your competition can save you precious time and money. Since it often takes some time for even an effective SEO strategy to start showing results, using trial and error to determine the best approach can be impractical. Instead of doing everything on your own, you can gather valuable information from your competitors' SEO strategies to better understand what works and what doesn't.
[Tweet "You can gather valuable information from your competitors' SEO strategies."]
For example, checking out which keywords are working well for your competitors can give you a better idea of what to target. You can go after the same keywords as your competitors, or make note of what to avoid if certain terms aren't offering them great results. You can also identify the keywords they're leaving open, enabling you to capitalize on underserved markets.
Whenever you research new keywords, check in on your competitors to see if they're targeting the same terms. If they're performing well using those keywords, try to identify if you'll be able to outrank them. If the keywords don't seem to be working out for them, however you'll what to avoid in your own strategy.
Conclusion
Sometimes, one mistake can ruin your entire SEO strategy. Since SEO results can take weeks or even months to start showing up, it could be too late before you ever notice that something is wrong. However, when you take the time to perfect your plan the first time around, you'll get better results—and you'll see them faster.
Let's recap the four things you should do to avoid SEO mistakes that can hurt your online marketing:
Focus on securing high-quality backlinks.
Encourage and respond to customer reviews.
Continuously update your keyword research.
Monitor your competition to save time and money.
How do you think solving these mistakes will improve your marketing strategy? Let me know in the comments section below!