The Ten Commandments of SEO
It's easy to feel swamped by SEO information.
As an essential part of your small business' online strategy, you need to know what you're doing to get the best results. But with thousands of articles—both current and outdated, helpful and unhelpful—scattered around the internet about SEO, it might begin to feel like too much effort.
This article compiles the ten basics of SEO in one convenient place, with actionable points which will help you build a more detailed understanding.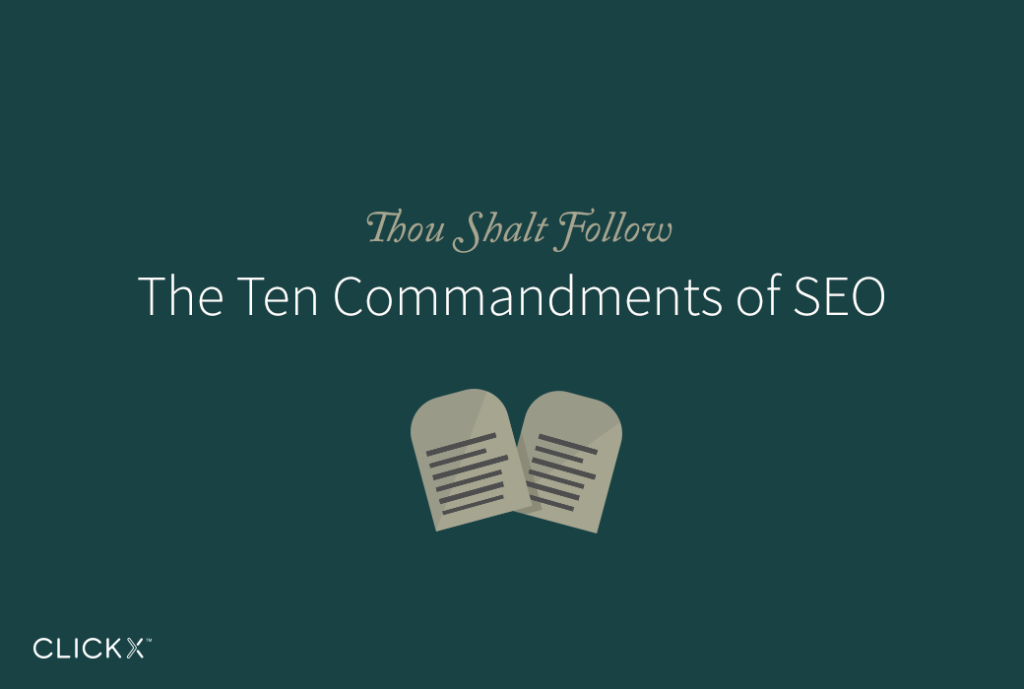 1. Thou Shalt Make the Internet a Better Place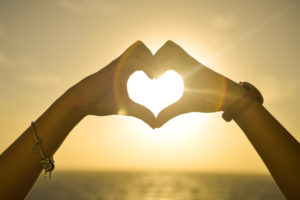 The constant shifting and updating of algorithms by search engines can make you feel like they're throwing hurdles and hoops in your way just to make you stumble.
The reality, however, is that they're laying down these hurdles to make sure that search terms produce the absolute best results. The internet is awash with poorly made websites, uncertain information and dodgy content that customers don't want. Your site needs to be the exact opposite!
To help your search engine rankings, your website should contribute to the value of the internet. A strong website with good-quality content that is accessible, informative and helpful will be rewarded.
Familiarize yourself with 'white hat' SEO – a set of best practice guidelines that focus on a human audience opposed to search engines, while still following search engine rules and policies. Adhering to these will make sure that your website is valuable and will set the foundations for climbing those rankings.
[Tweet "Thou Shalt Make the Internet a Better Place -The First Commandment of #SEO"]
2. Thou Shalt Not Be Fooled By Lies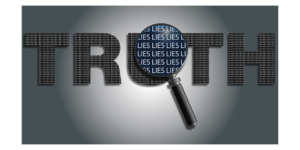 With the complicated jargon that comes with learning about SEO, small businesses may often be left wishing that someone would help out and optimize the site for them. An email in your inbox offering cheap services to get you ahead on the search engines might seem like a blessing.
Wrong. These unsolicited emails often use questionable tactics, backed up with inaccurate, outdated information and are more likely to get you blacklisted than to the top of Google.
Read our post on the lies that these companies tell so that you know what to look out for. Legitimate SEO companies exist, but make sure you know the red flags.
[Tweet "Thou Shalt Not Be Fooled By Lies -The Second Commandment of #SEO"]
3. Thou Shalt Practice On-Site SEO
Many of the factors that affect search engine rankings can seem beyond our control or shrouded in mystery.
On-site SEO is a term given to the things that you can directly do to help your site. This includes the formatting, the look and feel of the site and how the content reads. The intention is to make your website accessible and hook the visitors for longer.
Make sure that your title, URL, tags and opening paragraph all make it abundantly obvious what the page is about. This will help to demonstrate the value of your site, reducing the bounce rate. Search engines will recognize this and reward it appropriately.
On-site SEO can be boosted by many tips, so learn what you should and shouldn't be doing with your content and layouts.
[Tweet "Thou Shalt Practice On-Site SEO -The Third Commandment of #SEO"]
4. Thou Shalt Not Stuff Keywords
One aspect of on-site SEO is making sure that your content is relevant to particular search terms. Incorporating keywords into your website that pertain to these terms will help search engines see its value.
This can be overdone, however. Stuffing out-of-context keyword strings or lists into your site's content or coding may seem like it would help your relevance to be recognized, but this is an old method that has been clamped down on.
Search engine algorithms can't be fooled or manipulated, and if you're caught trying, your site's rankings will be damaged.
[Tweet "Thou Shalt Not Stuff Keywords -The Fourth Commandment of #SEO"]
5. Thou Shalt Have Relevant and Original Content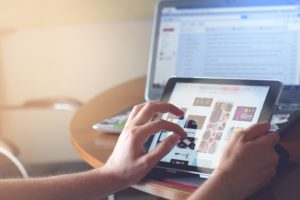 Having regularly-updated content which is of value to your audience will be read, shared and linked to regularly. This will ensure a steady flow of traffic which, in turn, will be noticed by search engines.
Don't be tempted, however, to steal from others! Doing so is not only morally and legally questionable, it will be severely punished by Google.
Make sure your content is original and valuable. Develop content strategies and consider what you have to offer your audience to bring in the views and bump up your ranking.
[Tweet "Thou Shalt Have Relevant and Original Content -The Fifth Commandment of #SEO"]
Which leads us into our next commandment…
6. Thou Shalt Link and Be Linked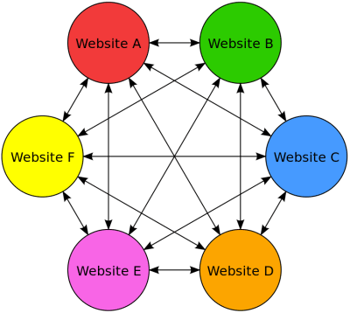 Links from other websites are probably the most valuable asset you can hold in the world of SEO. If you write a blog, which is shared dozens of times on social media and linked to within several articles, it will be noticed as relevant and valuable. Search engines will see this and move the page up in the results.
However, this has to happen organically. Underhanded methods such as link-swapping and link farms will be noticed as trying to manipulate the system and get your site black-listed.
Linking outwards from your site is also valuable because it helps the search engine's algorithms see your site's relevance to others.
Linking within your own site is encouraged too. Done correctly, it will help your site become more valuable and user friendly.
[Tweet "Thou Shalt Link and Be Linked -The Sixth Commandment of #SEO"]
7. Thou Shalt Be Mobile Friendly
After Google's 'Mobilegeddon' algorithm was released in April 2015, any sites that weren't mobile responsive were penalized. With over 30% of internet traffic being accessed on mobile, it makes sense to ensure that your website is accessible to those users.
Check that your site is mobile friendly with the Google checker:

If your site comes back as not being mobile friendly, Google provides plenty of resources that can help you improve.
[Tweet "Thou Shalt Be Mobile Friendly -The Seventh Commandment of #SEO"]
8. Thou Shalt Not Be Impatient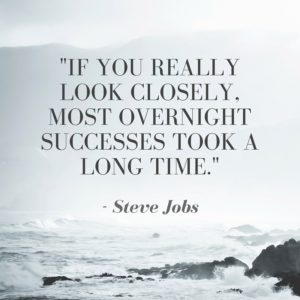 SEO is not an overnight process. Posting a blog and getting a few shares won't see you in the number one spot of Google the next morning. It will take time, strategy and effort—but ensuring that your site is optimized is one of the keystones to ensuring a good ROI.
[Tweet "Thou Shalt Not Be Impatient -The Eighth Commandment of #SEO"]
9. Thou Shalt Not Rely Upon SEO
Having said that, it is not the only thing that you need to do. As we explained in a previous post, SEO needs to be the bare minimum of your online marketing strategy if you want to generate good leads. Cover all of your bases—social media, advertising, recommendation and branding—to vastly improve the return on your online efforts.
[Tweet "Thou Shalt Not Rely Upon SEO -The Ninth Commandment of #SEO"]
10. Thou Shalt Analyze
Use Google Analytics to provide realtime feedback on how your website is doing. Learn the ins and outs of what analytics can show you and respond to what you learn. Your SEO may need some trial and error before your site really gets into its stride, and analytics will help you understand what you're doing well and what you can improve upon.

Keep an eye on any dramatic changes in numbers, as well as your demographics and the time that people spend on your site. Every statistic that Google Analytics holds can inform and improve your strategy in some way.
[Tweet "Thou Shalt Analyze -The Tenth Commandment of #SEO"]
Conclusion
All of the information and advice on SEO can be overwhelming, but it doesn't need to be at all. Keep these ten basics at the forefront of your mind when considering your SEO or your online strategy in general and you won't go far wrong.
Be sure to keep up-to-date with any changes to algorithms and requirements laid down by search engines. While these ten commandments are unlikely to change, it is good to be in the know and focus on whatever falls into favor with the search engines at the time.
Are there any aspects of SEO that you find confusing or challenging? Let us know in the comments!
Image Credit: MithrandirMage