Digital Marketing 101: your budget for maximum success!
Marketing is the backbone to growing your business. If you're not effectively marketing your products and services, you'll struggle to bring in customers and clients who will keep your business running. However, before you can begin making plans, you need to know how much money you can spend on digital marketing.
Your digital marketing budget enables you to determine which strategies and promotions you can actually carry out. While you may have big plans about how you're going to market your business online, you need to be realistic about what you're able to spend. Through determining your budget wisely, you can figure out better ways to grow your business without breaking the bank.
Let's take a look at a few key things you need to know before creating your marketing budget!
Key Takeaways:
A digital marketing budget enables you to monitor your returns as compared to your investments.
It's important to do adequate research before creating your budget, so you have realistic expectations about what you should be spending.
You should focus on using your budget to create high-quality content, rather than to churn out a lot of poor content.
Why It's Important to Create a Digital Marketing Budget
The most obvious benefit of creating a digital marketing budget is that you can see how much money you'll be able to spend on promoting your company. Of course, planning out a budget also enable you to track your ROI, so you can determine whether or not your efforts are succeeding. If you're spending more money than you're earning, you could easily put your business deep into debt. Your budget can help you catch errors like this before it is too late.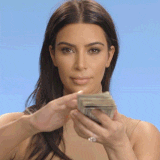 Finally, having a clear, detailed budget can help you decide which digital marketing methods are right for you. When you understand how much you can spend and what expenses you can anticipate, you can create a strategy that helps you achieve your goals without breaking the bank.
2 Tips for Preparing to Create Your Digital Marketing Budget
Planning an effective budget takes time and careful consideration. If you're just getting ready to create a digital marketing budget, here are a few key ways to prepare for the process.
1. Have Realistic Expectations
If you create your budget without maintaining grounded expectations, you'll be setting yourself up for failure. With an unrealistic marketing budget, you will struggle to be successful. You need to know how much you can actually spend, what your campaigns will really cost, and what returns you can reasonably anticipate.
In order for your digital marketing to be successful, you'll almost certainly need to spend at least some money. Although there are many relatively low-cost digital marketing tactics, you can't expect high returns for a low investment. However, you also need to keep in mind that spending a lot on marketing does not necessarily equate to high returns. Knowing how much revenue you can actually expect from the budget you've created can help you make stronger goals and achieve them more efficiently.
Before determining your budget, you'll first want to do adequate research to determine which campaigns you can actually run based on the amount you're willing to spend. Try to find similar case studies, to understand your anticipated returns and set more realistic expectations. You should also consider the costs and returns of your own previous campaigns, especially those that involved methods similar to the strategies you're considering now.
2. Prepare for the Unexpected
Even with a solid plan, unexpected problems and opportunities are likely to arise from time to time. If you're not prepared to adapt to these situations, you may need to pull cash from other areas of your business to keep your campaigns running. To avoid this scenario, you need to have some wiggle room in your marketing budget that enables you to adjust to anything unanticipated.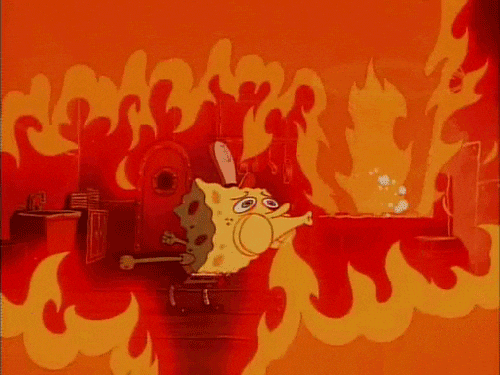 Although you will want to be efficient about how you map out your marketing budget, you also want to be sure you're considering any problems or hurdles that may arise. If a campaign ends up being more expensive than you expected, if it falls off course, or if you want to switch strategies midway through, you'll want to be sure you have the funds ready to cover those costs.
The amount of extra cash you leave in your budget will depend on how risky the campaigns you're creating are, and the room for error that may occur. However, a solid  buffer is typically about 10% of your total marketing budget. The better you get at creating your budget, and the more experience you accumulate, the easier it will be to allocate the right amount to account for unexpected events.
Bonus: Focus on Quality, Not Quantity
After you determine how much money you're willing to spend on your marketing, you may be tempted to stretch it as thin as possible. However, a high quantity of marketing doesn't always correlate to strong results. If you're trying to make your budget cover too much, you might just be wasting your funds.
Any time you create a new piece of marketing, you'll want to consider how your audience is going to react to or connect with it. In order to attract members of your ideal client base, you'll need to create high-quality messages that they strongly identify with, such as this video example from Always. This is usually achieved by going deep rather than broad. In other words, quality matters more than quantity when it comes to developing your marketing.
When determining how you're actually going to spend the money in your marketing budget, look for strategies that your target audience already identifies closely with, and focus on just a few avenues that are the most promising. If most of your budget ends up invested in one or two campaigns that bring in a lot of attention and leads, you'll be off to a great start (and can expand over time as you have more money to spend).
Conclusion
Establishing the right marketing budget early on in the promotion process enables you to get started off on the right foot. When you have a clear plan for how much you're going to spend, where you're going to spend it, and the returns you hope to get, you'll be on your way to growing a successful business.
Let's recap the three tips you should keep in mind when preparing to create your digital marketing budget:
Maintain realistic expectations about what you can spend and what returns you can get from your investment.
Leave room in your budget for any hurdles you may need to navigate around.
Focus on high-quality marketing, even if that means fewer campaigns.
Do you have any questions about how to plan out an effective marketing budget? Let me know in the comments section below!
---
Solomon Thimothy is the Co-founder of Clickx, a Chicago-based white label digital marketing platform. He has been in the agency space for over a decade and has helped 100s of entrepreneurs build 7 and 8 figure agencies. He helps agency owners on a 1:1 basis to scale sales and fulfillment. Follow him on twitter @sthimothy