3 Reasons You Don't Have Any Website Traffic (And How You Can Fix Them)
One core purpose of creating content is to bring new audience members to your website. However, if your traffic volume isn't increasing at the rate you want, or worse, it's going down, it can feel like there is no point in continuing to create new material.
Don't be discouraged just yet. If your website isn't getting an adequate amount of attention, there are probably some easily identifiable reasons behind it. Whether you're not creating unique or interesting content or you're not promoting it appropriately, there are some shifts you can make to attract more visitors.
If you're seeing dwindling visitor numbers for your site, let's take a look at three potential reasons and what you can do to fix them.
Key Takeaways:
In order to increase your site traffic, you need to create content your audience wants to engage with.
It's important to do in-depth research on topics to discuss, and come up with creative ways to portray your information.
Paying close attention to what your audience is asking for or what they need can help you attract visitors to your page.
Reason 1: You're Not Doing In-Depth Topic Research
If you're simply writing about whatever topic springs to mind, you're probably not filling a direct need of your target audience. While your posts may be interesting and informative, if they're not relevant, your audience won't care to click through an email or social media post to read the full article. Doing proper topic research can prevent you from wasting your time and resources on irrelevant content.
Researching trending topics, relevant news stories, or popular subjects can help you create content that you already know your target readers will be interested in. When you are able to modify your posts to directly appeal to an established audience, you can increase the number of visitors to your website.
Tools like BuzzSumo are excellent for carrying out topic research. This particular application enables you to search different topics and keywords, and you can see the most shared content in a particular area. This can help you determine which topics your audience is interested in and what has the potential to go viral. Other sites, like Quora, can also provide you with ideas for topics to cover.
Reason 2: There's Not Enough Diversity in Your Content
Creating a content calendar is a great way to stay on track with your posting schedule. However, it should also offer a complete picture of how your materials promote your products or services and how various forms of content play off each other to create a bigger traffic boost. If you're not including various formats within your strategy, you may be missing out on a much broader audience.
Your strategy should include a combination of items, including things like blog posts, white papers, infographics, videos, and more. When you have a strong mix of content available to share, you can engage audience members from many different avenues.
The Facebook Tip Series of videos is a great example of using various content forms throughout your digital marketing strategy. These short videos not only give a brief overview of the feature, but they also enable Facebook to post on YouTube—opening them up to an entirely new search engine. These videos can then be shared on Facebook or featured in other content forms, such as blog posts.
Reason 3: Your Content Isn't Clickable or Shareable Enough
To increase website traffic, you need to create content that is attention-worthy. If you're simply slapping posts together, putting them online, and hoping the masses come to your page, you're going to be extremely disappointed. To get more views , you need to publish content that is clickable, relevant, and shareable.
In order to increase clicks, you need to create pieces that have an interesting headline, are well-written and engaging, and include the right keywords to get noticed. You'll also want your content to be simple to share, meaning readers can easily send it to their friends and family or post a link on social media.
The CoSchedule Headline Analyzer is a great tool for creating strong headlines. To use the tool, you simply input an idea and then receive a score indicating how strong it will be at attracting attention. It also provides you with tips on how you can improve your headline. Other ways to make your content more clickable or shareable are to use skimmable and easy-to-read paragraphs and add appropriate calls-to-action.
Bonus Reason: You're Not Listening to Your Audience
If you're having trouble reaching members of your target audience, an excellent approach is to simply listen. Even if they're not engaging with you directly, they're probably leaving comments, asking questions, and looking for help somewhere online. You just need to know where to look and how to use that information to your benefit.
When a visitor leaves a direct comment on your site or social media page, take that feedback seriously. If they're asking questions or looking for a follow-up, be sure to provide them with the information they're seeking. This may be as simple as responding to their comment or sending a short, personalized message. Listening to what they want can help you refine your content so it appeals directly to other potential readers. It also shows your audience members you're engaged and ready to help.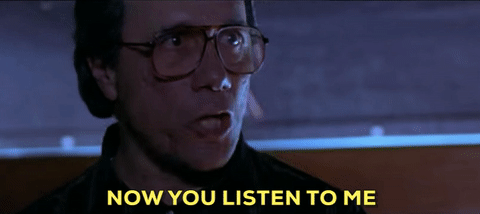 Aside from direct questions and comments from your readers, there are other ways to find out what they're looking for. To begin, check out your competitors' pages. Read through comments, responses, and reviews of their posts and apply that information as if it was directed towards you. You can also try sending out surveys or engaging in social media conversations through groups or chats.
Conclusion
When you don't have many website visitors, it can feel discouraging—but it isn't the end of the world. If you want to boost your website traffic, you need to adjust your content strategy to make it more appealing. With the right changes, you can see a steady stream of new readers coming to your website.
Let's recap the four changes you should make to improve website traffic:
Do extensive topic research to discover what content your audience is looking for.
Include media in your content calendar to attract more audience attention.
Optimize your posts with interesting headlines, engaging content, and scannable paragraphs.
Listen to the questions or concerns your target audience has.
Which of these changes do you think you'll implement first? Let us know in the comments section below!
---
Solomon Thimothy is the Co-founder of Clickx, a Chicago-based white label digital marketing platform. He has been in the agency space for over a decade and has helped 100s of entrepreneurs build 7 and 8 figure agencies. He helps agency owners on a 1:1 basis to scale sales and fulfillment. Follow him on twitter @sthimothy