Why You're Doing Marketing All Wrong (And What You Can Do to Fix It)
Developing a successful marketing strategy can take some trial and error. There isn't a guidebook or instructions you can follow to develop a promotion strategy that attracts attention and gets new customers. This can often result in frustration and mistakes.
Although marketing mistakes can hurt your bottom line, you still have time to fix them. Simple changes, such as taking feedback from your customers, adjusting a failing plan, and measuring your results can help you attract the right leads and customers more successfully. You just need to make the appropriate changes as soon as possible.
Let's take a look at a few ways you may be making mistakes with your marketing plan, as well as what you can do to fix them.
Key Takeaways:
Ignoring feedback from your customers can prevent you from attracting your target audience's attention.
Making adjustments to your plan is important for overcoming the problems that may appear during the course of your campaign.
Measuring results and analytics can help you identify whether or not you've achieved your marketing goals.
You're Ignoring Customer Feedback
We all like to think we know our audience members well. Unfortunately, sometimes we don't connect with them the way we think we will. Even with market research and buyer personas, your target audience members may not have a strong reaction to your marketing.
While we hope this doesn't occur, it happens all the time. The real problem begins with whether or not you take the time to understand why your marketing isn't resonating with your target audience. If you're not open to your audience's feedback, like these comments on a HubSpot blog post, your marketing efforts will always come up short.
Many companies don't want to take customer feedback seriously because they believe they know better. They don't like to be told they're wrong or they believe the audience member just doesn't understand what you're trying to accomplish. While this may be true once in a while, your customers ultimately have the say in what works and what doesn't. If they're constantly telling you they're looking for something different and you're not giving it to them, you can't be surprised when you don't sell products.
Customer feedback allows you to create content and other marketing materials that resonate with your target audience. You can learn more about what they like, what they don't like, and what they believe may be missing from your marketing approach. Keeping an open mind to the feedback you're given can help you create a stronger marketing strategy that attracts more attention.
Feedback is given in many different forms. From comments on your blog to responses on social media, your target audience is probably already giving you useful feedback you can apply to your business. Even pages like Yelp and Google My Business are dedicated entirely to providing feedback. If you're not getting feedback naturally, you can also ask your target audience for help through surveys, forums, and test groups.
You're Not Adjusting Your Plan
When you first implement a new marketing technique, it can take some time before you see results. Very few strategies bring immediate results. However, there does come a time when you need to recognize that a technique just isn't working for you and your target audience.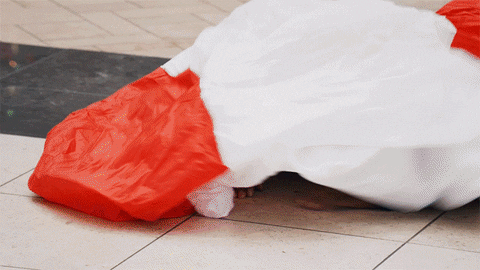 If a marketing strategy isn't getting you the results you had been hoping for, you don't necessarily need to wait until it runs its course. Trying to wait for a campaign to end or until the next time you have scheduled to adjust your plan can be a waste of time, money, and resources. Instead, you want to make changes so that you can get your plan back on track.
[Tweet "There does come a time when you need to recognize that a technique just isn't working for you and your target audience"]
Your marketing isn't something that you want to waste any time with. The longer you run a failing campaign, the fewer customers you'll attract. Waiting to make changes only means you're postponing your company's success. To ensure you're always attracting the right audience members, you want to frequently make adjustments to your marketing plan.
Adjustments allow you to better understand the needs of your target audience. Unexpected hurdles can appear throughout your campaign, so being able to properly navigate those shifts ensures you're always on the right path to reach your end destination of attracting new leads.
Making adjustments to your plan goes hand-in-hand with being able to take feedback from your target audience. However, you also need to be able to recognize the clues that something isn't working that your audience may not be telling you outright. Low engagements on social media, blog topics that may not be getting much attention, and leads falling out of the buyers' journey may all be signs that something needs to change.
You're Forgetting to Measure Results
When you're attracting new leads and customers to your business, it can feel like you're running a successful campaign. However, if you're not measuring your results and how they compare to the goals you've established, you can't truly see whether or not you're hitting your mark. Falling complacent to the leads your attracting could mean you're missing out on more clients and customers who are falling through the cracks.
Results and analytics can tell you many different things about your marketing strategy, depending on what you're measuring. Software, like this example of a traffic overview from Clickx, can help you identify and track many different metrics that can help you better understand how your marketing is connecting with your target audience and whether or not you're reaching your goals.
When trying to determine which metrics are important to you, you need to consider what you'd like to achieve with your marketing strategy. Whether you're looking to attract new leads, sell a specific product, or bring more viewers to your website, the results you should be measuring will vary. Tracking these results continuously can help you identify if you're still on track for reaching your goals.
Take a look at things like traffic of your website, where that traffic is coming from, and who is visiting your page. If you find that you're not getting much attention or you're not getting attention from the right audience, you'll know that your marketing plan may need to be changed. On the other hand, if you're doing a great job at attracting your target audience, you'll be able to see what marketing campaigns are working better than others. This information can be applied to future plans and campaigns.
Conclusion
While there is no 'right' marketing strategy, there are definitely some mistakes that could be preventing you from getting the most out of your plan. In order to improve your business and attract new leads or customers, you need to be aware of what those mistakes are.
Let's take a look at the three things you may need to change to get your marketing back on track:
Listen to feedback provided by your audience.
Make frequent adjustments to your plan to meet your customers' needs.
Don't forget to measure results to track success.
How do you think these changes can improve your marketing? Let us know in the comments section below!
---
Solomon Thimothy is the Co-founder of Clickx, a Chicago-based white label digital marketing platform. He has been in the agency space for over a decade and has helped 100s of entrepreneurs build 7 and 8 figure agencies. He helps agency owners on a 1:1 basis to scale sales and fulfillment. Follow him on twitter @sthimothy