3 Tips to Boost Your SEO Strategy with Online Reputation Management
For any business that operates on a local level, the online reviews your past customers leave you can truly make or break your SEO strategy. Google and other search engines want to give users the best customer experience possible. Therefore, it stands to reason that plenty of good reviews will help your rankings. Moreover, positive reviews can increase the number of click-throughs to your site, giving your SEO an extra boost.
With 92% of customers checking online reviews, your digital reputation is the first thing many prospects see. To make sure it's positive, you can use reputation management tools, like those provided within the Clickx App. These enable you to stay on top of your online image, earn trust, attract new customers, and improve your search engine rankings.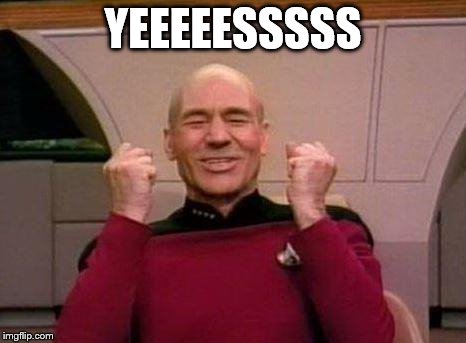 In this article, I'll reveal three tips to help you manage your online reputation and boost your SEO strategy. Let's jump in!
Key Takeaways:
Your online reviews can be one of the most important factors when a potential customer considers purchasing from you.
You can manage your online reputation by monitoring online reviews and encouraging positive ones.
While too many negative reviews can hurt your business, one or two shouldn't damage your reputation.
1. Monitor Your Online Reviews
Efficiently monitoring your online reviews enables you to see when a new post is written about your company. Knowing when a review is posted gives you a chance to respond before other customers see or spread the message. You're able to send a quick thank you to positive reviewers or do damage control if someone was unhappy with their experience.
[Tweet "Monitor online reviews closely and respond accordingly."]
Setting up tools such as Google Alerts enables you to receive notifications when a new review is posted. This saves you time and ensures you never miss a new review. You can set up an alert for each of the review sites you use, as well as one for keywords related to your company. The latter will allow you to see if any blog posts or articles are written about your services.
If you're using the Clickx App, the Reputation feature enables you to see all of your reviews in one place. You can sort review by location, date, review site, and rating. Having them all in one place and easy to organize means you can spend less time finding reviews and more time responding accordingly.
2. Encourage Positive Reviews
Getting more positive reviews is the best way to increase your online reputation. Unfortunately, getting great reviews isn't entirely under your control. You can, however, do everything possible to ensure your customers are happy. You can also encourage them to hop online and leave some positive words.
It goes without saying that in order to boost your number of positive reviews, you need to consistently provide above-average customer service. If your customers feel like you went out of your way to help them, they'll go out of their way to help you in the form of a positive review.
Clickx can make it easy for you to encourage happy customers to leave you a review by creating a landing page specifically for this purpose, similar to the example above. Within the Location Management feature, you can generate a unique link that you can include in social media posts, within a receipt, or in emails. This will point your customers to the page where they can leave their ratings and messages. Alternatively, you can use the form embed option to place a review form anywhere on your site. Either way, once the customer has left a review, they'll receive a custom response (more on that below).
3. Respond to Negative Reviews
When you get a negative review, it can be natural to want to defend yourself or see if you can get the review removed. However, whether you just had an off day or the customer had unrealistic expectations, you can't allow yourself to appear aggressive by getting defensive. Instead, you need to look for a way to turn the customer's opinion of your company around.
The best way to handle a negative review is to apologize and provide them with a private way to contact you, whether that is a phone number or an email address. This will show other visitors that you've taken the necessary steps to solve the situation, but you're handling it professionally and privately.
When you use the Clickx review landing page or embedded review form to acquire reviews, you can also provide an automated reply. This includes the option to provide different responses to positive and negative reviews. As you can see in the above example, you could use this space to provide a thank you or an apology, depending on the type of review they left. You can also use this opportunity to offer some way to enhance or improve their experience.
Bonus: Embed Reviews in Your Website
Embedding third-party reviews in your website can improve your customer experience, showing them your reviews without having them leave your page. It also helps you control which reviews your customers see first.
There are several different ways to embed a review. Some review sites like Yelp offer specific instructions for embedding reviews into any website. If you're a WordPress user there are also various plugins available to help you. You can typically embed reviews anywhere on your site, including in a sidebar or on a dedicated page.
If you're using the Clickx App, it's even simpler to embed some or all reviews into your site. Just select the relevant embed button within the Reputation feature and you'll get the link to place anywhere on your site.
Conclusion
Search engines don't want to display companies with lots of poor reviews at the top of their results pages, even if other SEO elements are strong. In order to reach the top of a local results page for your targeted keywords, you need to consider how you're managing your online reputation. With tools such as those offered within the Clickx App, it's easier than ever before.
Let's review the four ways you can improve your online reputation and boost your SEO strategy:
Monitor your reviews closely so you know immediately when something is said about your business online.
Encourage happy customers to leave a positive review.
Respond appropriately to negative reviews, showing customers you care.
Embed your online reviews into your website.
Which of these tips will you be implementing into your reputation management strategy first? Let me know in the comments section below!
 Image Source: imgflip
---
Solomon Thimothy is the Co-founder of Clickx, a Chicago-based white label digital marketing platform. He has been in the agency space for over a decade and has helped 100s of entrepreneurs build 7 and 8 figure agencies. He helps agency owners on a 1:1 basis to scale sales and fulfillment. Follow him on twitter @sthimothy